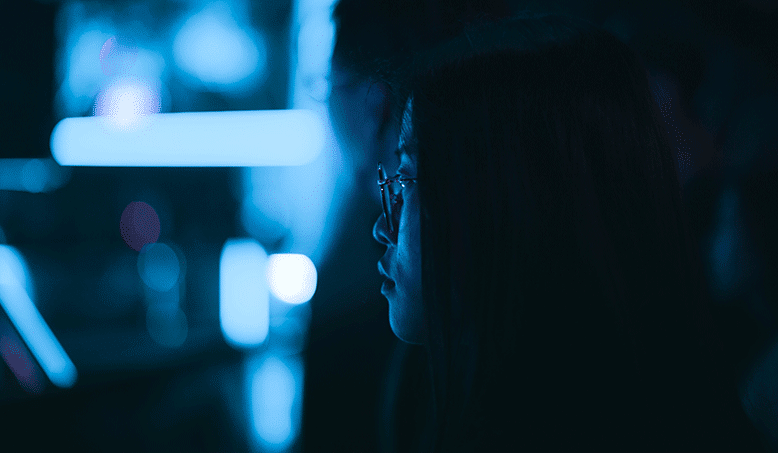 Last month, Olaf Groth, Hult Professor of Global Strategy, Innovation, Management and Economics (Postgraduate), and Program Director (Executive Education) for Disruption Futures was featured in the Russian publication, Beyond Borders. Discussing the rapidly changing global business landscape, Olaf shares his insights on how students can stay ahead.
How do you envision the world to look like in the next 20 years? How much will it change in your opinion?
There's only one thing certain and that is the fact that our world will exhibit more not less uncertainty. Much of this will be driven by technologies–such as AI, autonomous vehicles, 3D printing 0r genetic engineering–climate change, migration, terrorism, and cybersecurity or lack thereof. Geopolitical conflict will also stay with us and potentially escalate regionally.
While this may sound like an increasingly unpleasant scenario, I do not see it that way. All of this volatility, uncertainty, complexity, and ambiguity (VUCA) creates a tremendous opportunity for humankind everywhere to shape the future and create more opportunity.
Rather than protecting old models that are under attack, let's design new ones that lead to better lives.

-Professor Olaf Groth
For instance, automation threatens parts of many types of jobs. We don't know exactly which or how many or when. But it's safe to say that the impact will be felt substantially. Yet, rather than giving in to that possible impact, let's get ahead of it and decide what future we want. What kinds of new jobs can we design? Are there new models of working, learning and earning? Can we increase the sense of passion, purpose and meaning people feel as they work, learn and earn? Rather than protecting old models that are under attack, let's design new ones that lead to better lives.
How should students prepare to be a future leader? What key skills will be in demand?
You should prepare yourself near-term with foundational competencies that will last you a lifetime and with longer-term modular "up-skilling" that will help you navigate and pivot quickly as you hit challenges or roadblocks in life. The foundational competencies are hard (functional, technical) and soft (interpersonal) ones and many of them require in-person huddling and presence in the same locations with other people. On the "harder" side, those include strategic-, scientific-, design-, systems-, futures- and critical thinking, and creative problem-solving, as well as basic financial and data science literacy. On the "softer side" they include storytelling, team dynamics, cross-cultural management, negotiation and coaching, an execution mindset and the navigation of political organizations and processes.
Then augment that foundation over time with smaller skill qualifications as you need to pivot in your career, e.g. nano-qualifications to provide know-how in certain technology spaces. Other nano-qualifications could include deep-dives into human psychology, group processes, or specific geographic or cultural identity issues.
Both of these facets will help you position robustly for a future that will require you to exercise left and right brains together, i.e. bring both a healthy dose of creativity and analysis to your work as you design and execute projects for, with and through others and the machines.
What are some of the challenges the new generation will face in the future? And how will this impact student learning? 
The biggest challenge for young talent is the uncertainty and non-linearity of personal development paths and careers. Those uncertainties range from the impact of AI, blockchain, and automation on working, learning and earning; others include global geo-economic and geopolitical crises and the trends on fragmentation versus integration, yet others include climate change and migration patterns.
Individuals, much like organizations have to reflect on the emerging picture often and then navigate flexibly. That means changing and upgrading oneself continuously in smaller "bite-size" chunks.

-Professor Olaf Groth
I'm also seeing the rise of the career portfolio. Whereby more and more blue chip professionals maintain an array of projects and professional relationships, without always having the security of a full time employment contract. This varies across regions but will likely increase with continued automation and the re-configuration of job profiles. Individuals, much like organizations have to reflect on the emerging picture often and then navigate flexibly. That means changing and upgrading oneself continuously in smaller "bite-size" chunks.
How does Hult International Business School provide a competitive edge in the global education market? And what makes it unique?
Disruption is in our history.

-Professor Olaf Groth
For starters, we have a large global network of campuses and an "insanely diverse" mix of students: some 3,500 students from 150+ nationalities across six locations during the year. They learn hard and soft skills with and from each other. Often, that creates significant sparks and conflicts. We help them manage through that in what I consider to be a huge learning lab. It's a safe environment where failure doesn't punish you, but leaves you with insights, sometimes not happy or positive, but highly valuable nonetheless.
Many of us on the teaching side are scholar-practitioners, i.e. executives, consultants or entrepreneurs who have decades of experience in the real world and who are also good at teaching, coaching and mentoring. We research and publish, but we do so with a strong focus on what's relevant for decision makers in organizations, not other academics in an ivory tower. There's nothing wrong with the latter – we need people who create new knowledge for the sake of creating new knowledge. But that's not who we are as a business school. We want to have tangible near-term impact that helps make this world more prosperous and better.
We have also been experimenting with different types of competitions, simulations, digital games and virtual experiences. We need to and will do more of it, toward hybrid physical-virtual experiences. AI, blockchain, Augmented and Virtual Reality all hold great promise as we explore new educational horizons. 20 years from now, the prevailing model of 1, 2, or 4-year programs today will have given way to more flexible, modular, digitally intelligent and augmented education models. What better testbed for these new models than the biggest and youngest business school in the world? Disruption is in our history.
Originally posted here.
---
If you would like to learn more about our global business programs and Disruptive Nano courses, download a brochure 
---
Grow your leadership capabilities with an MBA in international business at Hult. To learn more, take a look at our blog My Masters in International Business: Looking back on a life-changing year, or give your career a boost with our Masters in International Business. Download a brochure or get in touch today to find out how Hult can help you to learn about the business world, the future, and yourself.
Selam Ibrahim
Lami is a global marketing and project management professional with experience across the Education, Music, FinTech and International Development sectors. Currently working for payments and tech giant PayPal, Lami works within the Growth Marketing division. She's committed to social impact and also leads several non-profits initiatives here in the UK and overseas: Together For Her x Femme International, PayPal GIVES and Amplify, Black Employees @ PayPal.
Related posts