There are so many reasons to look forward to the summer. For me, as a Hult alumna, one of those reasons is the Hult electives. While for current students this is often the time when they can't wait to be done with studies, for many alumni it's an exciting opportunity to learn, reconnect, and dive back into student life for a few days.
Having graduated seven years ago, I find coming back to school for a course an amazing opportunity not only to take a subject I might have missed while studying, but also to learn something completely new (e.g. Blockchain Technology or Autonomous Vehicles), reconnect with fellow alumni, and meet current students from different programs. What's more, these courses are completely free to take, bar a small registration fee to cover the administration costs.
Since I graduated, I've taken electives under Hult's Lifelong Learning program four times. Most of these were over long weekends, to fit with my work schedule, and this is probably the case for most alumni. I always try to pick a subject that covers trending topics, like "Winning in the Digital Economy" (unicorns, startup evaluations, etc.), or puts me outside of my comfort zone, such as "Mergers & Acquisitions". Either way, the aim is to learn something new, which I have successfully achieved in all the electives I've taken so far.
Apart from the learning aspect, I absolutely love the group work and social side of being a student. Sitting in class with current students and alumni is a great opportunity to expand your network and make friends. Needless to say that, for the duration of the elective, you can forget about your "normal" life, as you will be dragged into the late night group meetings, dinners, and parties, which is all part of the exciting student life. We all miss it sometimes, don't we?
I'm writing this with a smile on my face, as it brings a lot of positive memories from numerous summers when I took Lifelong Learning courses. These memories partly come from the course content, but mostly from people: professors with their contagious energy and passion for knowledge and development, students with their desire to kick-start international careers, and alumni with their exciting stories and achievements. This photo below is an amazing reflection of positive energy shared across graduation years and programs. I already can't wait to take an elective next year!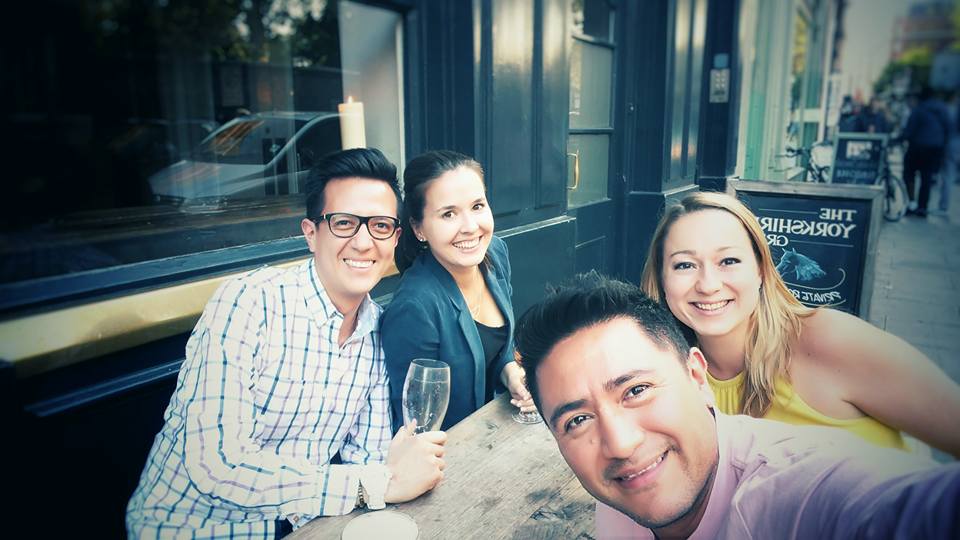 It's encouraging that I'm not the only one who sees benefits from the Lifelong Learning opportunities. Every year, we have over 300 alumni come back to school across our six global locations and, most recently, online courses. As Hult continues to evolve, we will see a range of online "Nano Courses" in disruptive technologies become available to alumni next year, covering topics like 3D Printing, Artificial Intelligence, Blockchain, and much more. Keep an eye on the list of courses to be published in March 2018—seats fill up quickly, so don't miss out on the opportunity!
Finally, some of our alumni who took an elective this year share their experiences below. I'm excited to see that many of you find this experience hugely beneficial and I hope to see many more of you taking a course next year!
"The free electives available each year to alumni have been an invaluable continuation of my professional education. Last year I attended Mergers & Acquisitions. It was both very challenging and rewarding—in particular the live simulation of an M&A situation. The electives have also been a fantastic way to continue growing my network, which is such an important factor for EMBAs."  
Saul Greenstein, EMBA Class of 2013, London (United Kingdom)
"I am a graduate of the Doctorate in Organization Change at the Ashridge campus and I took the online elective in 2017 in Digital Marketing and Social Media. I wanted to get my head around how social media is being used in marketing, as it has become such a key channel. By taking the elective online, I was able to work on it when I wanted to, and this also removed any travel costs." 
Dr Richard Davis, Doctorate in Organizational Change, Hult Executive Education at Ashridge 2017 (United Kingdom)
"Hult's Lifelong Learning program is a great opportunity to stay connected to the Hult family and also advance and challenge yourself as a professional. I chose "Scenario Planning" with Professor Olaf Groth as it was something different to my daily banking job. It provided a toolkit that helps me to craft sensible strategic moves for my clients to elevate conversations to a higher level. I enjoyed the 4-day weekend format, as it was easy to arrange with work. This was a truly remarkable experience with an outstanding professor—I will certainly be back."
Jan Staube, MIB London, 2013 (Germany)
"Lifelong Learning gave me a great reason to come back to Boston, which was my home campus and will always have a special place in my heart. Hitendra Patel's renowned course "High Innovation Performance", a 5-day class to dig into the tactical approach for business to think ahead of future transformations, was definitely worth the trip from France!"
Lionel Pailloncy, MBA Boston, 2015 (France)
"The alumni electives are a great opportunity to get to know the different campuses around the world and also to keep networking. I took "International Negotiations" as it was a great option for where I was in my career. There were four alumni in the class, and the Boston students were all very welcoming and the group was as internationally diverse as my previous Hult experiences."  
Cesar Eduardo Rubio, BBA London, 2014 (Venezuela).
---
To find out more about Hult's programs and Lifelong Learning download a brochure. 
---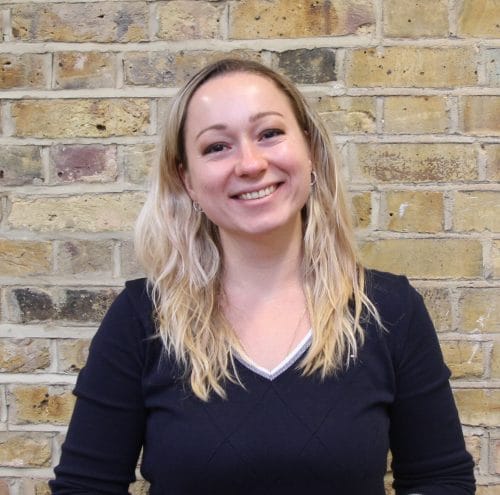 Written by Olga Ivanova, Hult BBA Class of 2010 alumna and Latvian national. Olga has been working for Hult since 2012 in various roles and, most recently, has taken over Alumni Relations. Olga has lived and worked in the Netherlands, Switzerland, and the UK. Aside from the inspiring Hult life, she is always up for a new adventure, like flying a glider, sailing across the English Channel, or climbing a mountain.
Hult offers a range of highly skills-focused and employability-driven business school programs including a range of MBA options and a comprehensive one year Masters in International Business. To find out more, take a look at our blog Hult International Business School professor delivers Executive Seminar in Mexico City. Download a brochure or get in touch today to find out how Hult can help you to learn about the business world, the future, and yourself.
Related posts