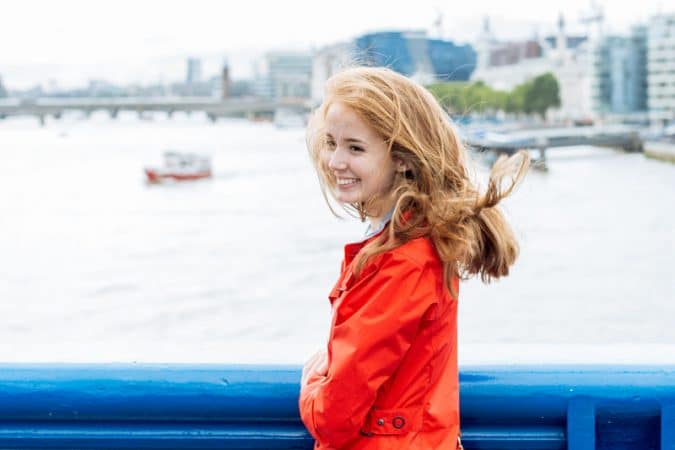 Spring is here, which means it's the time of year when many juniors start visiting colleges. If, like your classmates, you are starting to make your shortlist of schools, you are probably also beginning to think about what will help to get you into your college of choice in the first place.
You'll need to get the basics covered, like good grades and relevant extra-curricular activities, but there are a couple of extras that could take your application to the top of the pile. Internships, volunteer work, and awards all show admissions officers you are ready to go the extra mile, but here at Hult our team have told us something else that really makes them sit up and take note—summer programs.
Running our own Pre-University summer program in both the U.S. and U.K., we've spent a lot of time thinking about how spending time on a college campus can make a difference to high school students looking to take on undergraduate study. Not only does it give them an understanding of what it's like to matriculate at a school, but it gets them ready for the challenges ahead. Hult admissions officers particularly look out for students who have attended our own Pre-University program, or a similar program at any other school—and we are betting that other college admissions staff are doing the same. This is because writing about your summer program sends a lot of important messages to an admissions officer, some of which we have decided to share with you below:
It shows you've thought hard about your applicationAs the Common Application allows students to apply to multiple institutions at once, admissions officers now see a lot more generic applications from students than they used to, and it can be difficult to quickly tell the serious applications from those sent by students who aren't as committed. Making it clear that you haven't taken a 'one size fits all' approach is key, and highlighting that you've attended a summer program at your school of choice immediately shows admissions officers that you've done your homework—and are taking their school, and the admissions process, seriously.
It helps them connect with the real youWhen admissions staff are wading through applications every day, they'll often hear the same phrases and read similar stories. These topics and examples can come to have less impact because of their repetitiveness, and can even start to feel inauthentic without a personality to connect them to. As a result, admissions officers often look for phrases or experiences that show individuality, and clearly underscore how interested you are in their school before they get further into the detail of your application. Saying you attended a summer program at their school, or on the subject you are applying for, is much less common and provides a clear and authentic way to connect them to your experience. Not only can they judge your application on a more personal level, but they instantly understand what it is that inspired you to apply.
They know you're motivatedEach school has a finite number of places to allocate every year, meaning it's up to admissions staff to try and forecast who they think will take up their offer of a place, and what the next year's class will look like. Getting this balance right is a tricky part of an admissions officer's job, as students can often change their mind or plans. So it isn't surprising that admissions officers look for anything that will help them to predict the outcome of your application. Visiting your top choice school shows that you are willing to make extra effort, but applying with a summer program under your belt shows that you are willing to go even further: music to an admissions officer's ears. You have spent time on campus, met staff, attended classes, and then decided that their school is for you, so they know you are likely to stick to your decision and do everything you can to make it happen—making you a great candidate.
You've already proved you can make it in collegeYou'll hear a lot of people say that you need to present a well-rounded submission when you apply to college, and that may be true—but well-rounded isn't worth much if you can't take it to the next level. Your admissions officer wants to see that you have both the academic strength and the ability to really engage with campus life at their school, and a summer program is the perfect way to demonstrate both of these traits. Extracurricular activities will also go some way towards this, but a summer program makes the connection that much more concrete for those evaluating your application. Studying at college level, in a college environment, proves that you are ready to step up and contribute to the life of your class—exactly what admissions officers look for in a student.
So will you be attending a college program this summer? 
Hult offers a range of highly skills-focused and employability-driven business school programs including a range of MBA options and a comprehensive one year Masters in International Business. To find out more, take a look at our blog Top 10 things to look for in a business school. Download a brochure or get in touch today to find out how Hult can help you to learn about the business world, the future, and yourself.
Related posts