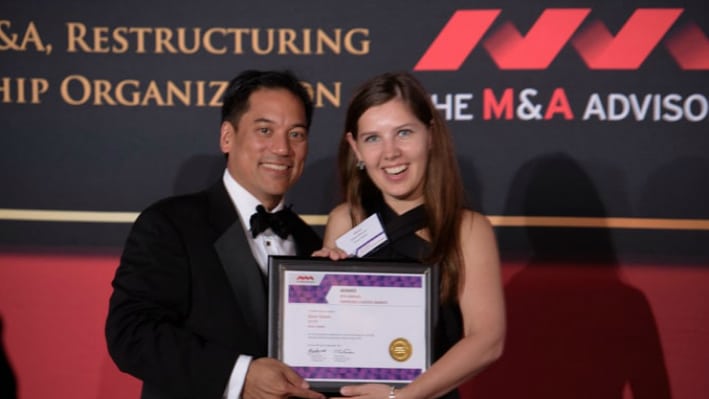 Andrew Ponomarev and Elena Nosova first launched their investment company, Enter Capital, while studying at Hult in 2014. Now, only three short years later, the couple has been recognized by the prestigious M&A Advisor Emerging Leaders Awards.
Andrew and Elena were already a married couple before entering the Hult MBA program together in San Francisco. "We started our business at Patrick Guerra's Entrepreneurship class," the two explain. "That's where we got so many useful tips on how to start up a venture and learned some best practices from Pat and his fellows at Band of Angels [an investment group of angel investors based in Silicon Valley]."
Andrew, the Founder of Enter Capital, won the Dealmaker nomination for the award as an investment and M&A professional. Elena, as VP and CFO, won the Service Provider nomination as an investor relations professional.
The M&A Advisor is the top leadership organization in the US for M&A and investment professionals. The annual Emerging Leaders Awards recognize the achievements of professionals in the industry who have reached a significant level of success while still under the age of 40.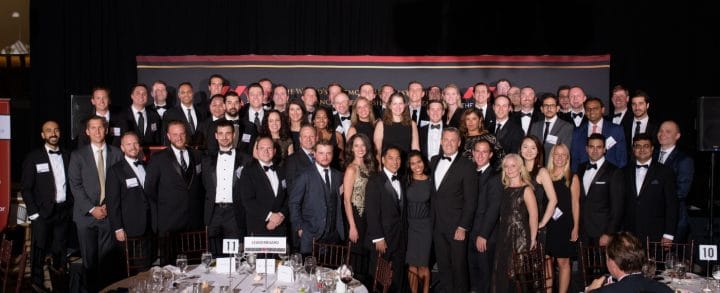 Following nomination and the shortlisting of candidates, the final winners were selected by the award's judging panel. Judges included UBS Head of US Country Risk, Dan Alamarlu; PwC Director of Forensic Services, Steven Klemencic; and Headwaters Managing Director, Ian Fay.
"When we first launched our business, we had several other alumni who helped us with searching for our niche market," Andrew and Elena explain. "We enjoy being a part of the Hult global alumni network, and having connections in various countries is a big advantage as our company mainly does cross-border transactions."
Still based in San Francisco, the pair say they are looking forward to taking the Blockchain and Robotics electives as part of Hult's new nano courses in disruptive technology.
Andrew and Elena say that when it comes to hiring, they look to Hult alumni first. "We believe graduates of our school fit very well with multicultural companies, or companies with global expansion plans," they say. As they prepare to launch an investment platform for Enter Capital, the two are looking to expand to cities outside the US. "Our first choice for our next offices will be cities with Hult campuses. We're looking for business partners and IT professionals passionate about enhancing international trade and connecting the global finance ecosystems."

Accelerate your financial career and boost your earning potential with a Masters in Finance from Hult. To learn more, take a look at our blog What can you do with a Master degree in Finance? or get into wider business with a Masters in International Business instead. Download a brochure or get in touch today to find out how Hult can help you to explore everything about the business world, the future, and yourself.
Related posts