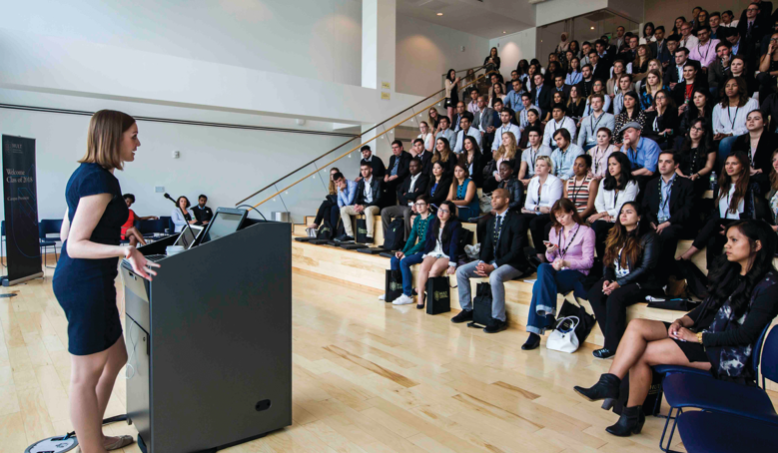 "Leadership"—a word used vastly and repeatedly in business circles all over the world. So much so, that it has different connotations everywhere. Simply put, it's a skill of influencing people to achieve a goal or objective. However, leadership has evolved over the years to account for diversity, inclusivity, and adaptability. Thereby, creating not just leaders, but dynamic leaders.  
A research paper that I recently wrote for an assignment in school, about what shaped leaders today, involved interviewing people in managerial positions and above to acquire key insights and better understanding on what makes them the dynamic leaders that they are. Drawing on the analysis of my research paper, I personally found two major aspects of what makes a dynamic leader. Firstly, leaders need to embrace change by adapting to inclusivity and diversity. And secondly, they understand the role influence plays in making them the leaders they want to be. These are the essential traits of dynamic leaders. 
Diversity and Inclusiveness  
"Leadership is not timeless" emphasizes Amit Mukherjee, Professor of Leadership and Strategy at Hult. Drawing on his statement, today's leaders require dynamicity to lead people in all walks of life, but especially in their professional career. Diversity and inclusiveness are at the heart of this. Dynamic personalities, different social and working styles, and independent identities have urged leaders to embrace and cultivate a mindset of inclusivity.  
"Being comfortable with being uncomfortable" is the order of the day, and the faster that aspiring and existing leaders get on board that train, the better it is for the company. The basic acknowledgement that "each person is different, and their identities matter" is being inclusive. But often the simplicity in that statement is overlooked. Awareness that different people need to be guided, motivated and lead in more than one way, is what sets leaders apart.  
The role of influence 
Vince Lombardi quoted "Leaders aren't born, they are made." The early formative years in the life of a person form the foundation for instillation of virtues, values, and principles that guides one through their personal and professional life, and as they grow to become a leader. In short, family the first source of core values.  
In different phases of life, the people that we encounter and choose as our role models, have an influence in how leaders are shaped. The culmination of a mentor-mentee relationship can make or break a leader's potential. Similar to the relationship between a parent and a child, the mentor's influence on the mentee lasts a lifetime, and the right relationship early on is what makes so many leaders great. 
Leaders of tomorrow 
The 21st century has seen a colossal upheaval, not just in technology, but in people, too. As companies have moved from on-site offices to more remote working, there is an increased need for leaders to embody dynamic thinking. In this virtual world, where most business is done over telecommunication and video conferencing, the challenges posed to leaders not only spans across the globe, but also across employee mindsets.  
Without much personal reach with its people, leaders risk the loss of creating an impact that guides them towards the goal or vision created. This begs the question, how then do leaders lead people without the experience of face-to-face interaction? 
Through empathy. True dynamic leaders are empathetic through constant conversing with people from different walks of life. By understanding a variety of needs and ambitions, leaders can influence and lead effectively. Essentially a leader has to be all things to all men—as John C. Maxwell highlights, "a leader is one who knows the way, goes the way, and shows the way." The road ahead is one filled with less in-person human interaction, and more digitalism. This calls for leaders, now more than ever, to be the dynamic leaders of tomorrow and to pin themselves in the learning zone. The establishment of a growth mindset makes for a dynamic leader to effectively lead and influence his/her people. 
Think you've got the traits of a dynamic leader? Check out our range of MBAs for a truly deep dive into the world-class business skills you need to make it.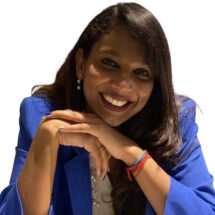 Karishma Rajan
Currently pursing MBA at Hult Boston Campus. I was born and raised in Bangalore, India. I enjoy reading non-fiction and writing statement articles and poems. I love playing basketball and practicing yoga. I enjoy cooking and travelling.
Related posts