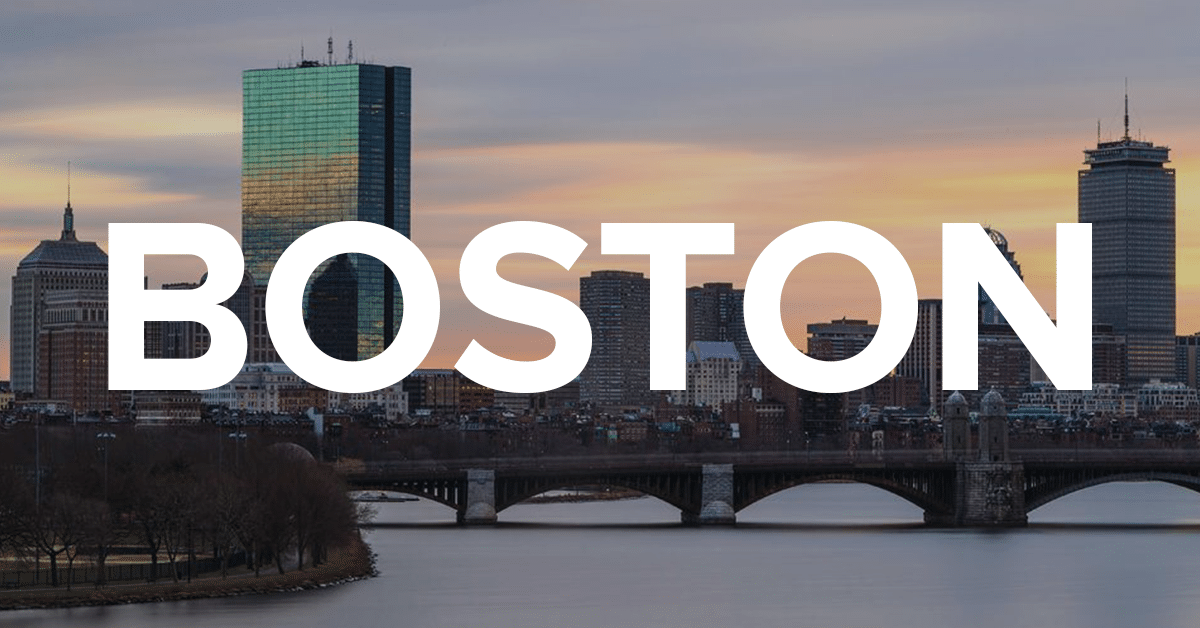 Top 5 things to know before moving to Boston

Hult News, 7 years ago
0
4 min

read
Written by Emily Vondrak, Global Ambassador and Masters student. Hult Boston Class of 2017.  
Boston, lovingly called Beantown, is one of the oldest, most historic, and hands-down coolest cities in the United States. Founded almost 400 years ago, it has always been one of the centers of American culture, patriotism, and education. There is always some new, exciting thing to explore in this metropolis with a totally unique vibe. If you are considering Hult Boston for Global Campus Rotation, or even as a home campus, here are five things I think you should know before moving here:
1. Sports
To say that Bostonians love their home teams is a pretty big understatement. I'm convinced that the die-hard fans around Beantown love their sports organizations more than life itself and it has a big impact on the culture of the city. Whether you're a huge sports fan like me, or you have never watched a baseball game in your life, I still highly recommend checking out as many Patriots, Celtics, Red Sox, and Bruins games as possible. Fenway and TD are two of the most iconic sporting arenas in the USA, and who wouldn't want to get a glimpse of the most recent Super Bowl champs?! It is an awesome way to really be part of the Boston experience like a local.
2. History
Boston was at the heart of the American Revolution. From the Battle of Bunker Hill, which you can see from the Hult Campus, to the Boston Tea Party and Freedom Trail, there are plenty of cool historical places to see and learn about American history.
3. Food Culture
"Being one of the most international cities in the country means Boston has a HUGE variety of amazing food."
Being one of the most international cities in the country means Beantown has a HUGE variety of amazing food. Italian in North End, plenty of great stops around Chinatown, and the American classics are all 'must-try's. But real Bostonians love their New England clam chowder, a real treat for a pre-game near Fenway park or to snack on during your weekend stroll around the touristic Quincy Market. Don't miss the awesome food and beverage tours that highlight the big influence of food in the history and culture of Boston.
P.S. Zenneken's Belgian Waffles by Harvard Square is actually heaven. You should definitely try it when in town.
4. Winter
Depending on where you're from in the world, moving to Boston may bring you your first actual winter—snow, sleet, ice, and more. Don't let it scare you, though. You can combat even the coldest winter days with the right coat, gloves, boots, fuzzy socks, and probably a scarf. Remember to always wear plenty of layers. Winter also brings lots of fun things, like ice skating and the snowball fights on Boston Common, tree lights in downtown, and abundant snow for forts, angels, and snowmen.
5. #BostonStrong
"Each neighborhood and surrounding town has its own identity and sense of pride, while still being part of the big picture."
The Boston metro is home to a few million people, but it is still a tight-knit community with a vibe of its own. Each neighborhood and surrounding town has its own identity and sense of pride, while still being part of the big picture. There's plenty to see and do, but it doesn't have a crazy, big-city feel. Instead, it feels like home. Together with your neighbors, it's an exciting city with adventures that await you!
---

Emily is student from the U.S. pursuing her Master of International Business program in the Hult Boston campus. She has an experience in sales, human resources, and various aspects of marketing from social media and blog-writing to public relations. Emily is passionate about traveling and helping people, which led her to Hult. Upon graduation, she hopes to work in corporate social responsibility (CSR).
Kickstart your career in this education and innovation hotspot by studying at Hult's Boston business school. To find out more, take a look at our blog Student living: Boston on a budget. Download a brochure or get in touch today to find out how Hult can help you to learn about the business world, the future, and yourself.
Related posts