The business of Halloween 

Christian Mills, 4 years ago
5 min

read
Halloween's ghoulish allure has grown to epic proportions over the last couple of decades. Historically celebrated throughout North America and the U.K., countries throughout Europe and the rest of the world have caught Halloween fever in recent years. Cottoning on to Halloween business comes with its opportunities. But it's not without its controversy. There are still many people throughout the world who dislike Halloween for either religious or cultural reasons.
As All Hallows' Eve draws closer and the overall spookiness of the season reaches its peak, we take a moment to consider how profitable this time of year is for the businesses and companies that cash in. After all, Halloween is an inclusive occasion, and many can use its themes to their advantage. 
Around half of the entire American population is expected to buy Halloween candy this year
According to CNN, over 172 million Americans alone will celebrate Halloween this year. 69 percent of consumers plan to hand out candy. Last Halloween, figures from the National Retail Federation (NRF) show that Americans spent nearly $9bn – that's $87 per person. And $2.6bn of that alone is on candy, according to Business Insider. This is up from $66 per person in 2008. While Halloween has traditionally been regarded as something for children, much of the market growth can be found among young adults. The NRF reported that those in the 18-24 age bracket were more likely to hold a Halloween-themed party (54%) or visit a Halloween-themed attraction (39%). This represents a huge opportunity for businesses to cash in on the season. 
Wild street parties now take place every year in Japan's Shibuya district to celebrate Halloween
What does this mean for business?
Of all companies that benefit most from Halloween sales, businesses selling candy, costumes, and decorations are still going to be the biggest winners. The average American will spend $23 on a Halloween costume. That much seems unlikely to change. But as Americans grow more health-conscious, you can expect to see sugar-free alternatives making their way into trick or treat bags.
Another industry that does very well from Halloween is the travel industry. As a site of some of the most infamous witch hunts in history, Salem, MA, attracts tens of thousands of Halloween tourists each year. The town quickly transforms into a Halloween festival, where visitors can attend countless ghost walks, historical tours, and Halloween activities until October 31st. 
From "fright nights" to temporary attractions, theme parks are also quick to pick up Halloween business. Disneyworld Resort and Universal Studios Resort will host some of the largest Halloween celebrations in the U.S. this year.

How can small businesses mark Halloween?
Nothing stops a business from decorating for Halloween. Even if it just means throwing up some fake cobwebs and hanging a skeleton from the shop window. How much or how little you decorate really depends on your business. A more serious business like a law firm or a bank will probably only want token elements, whereas a comic store is free to go all out.  Similarly, a degree of sensitivity and common sense needs to be applied here. There are inevitably cases where a theme so heavily focused on death could be seen as tasteless. A care home, for example, may not appreciate such a theme. Work with the sensitivities of your clientele and you can't go wrong. 
Halloween decorations
Decorations serve as additional advertising, making the shop seem fun and inviting to those passing by. The danger, of course, comes from oversaturation of props and gimmicks, which can make more run-of-the-mill setups fade into the occult background noise. If you can, avoid just throwing things up thoughtlessly. Take some time to really consider how your display works with your storefront. 
Don't neglect themed products either. Depending on your business, there are lots of avenues to bring in special seasonal stock to help cash in on the holiday theme. Black and orange pencils in a stationery store will give off a Halloweeny vibe, while a bakery may want to consider selling "spooky" cakes and cookies. Don't forget the principles of merchandising! Make your products jump out to your customers! 
Halloween activities
Another way to use the season to your advantage is to try and host a Halloween event of some description. What exactly this entails very much depends on the business. 
If you operate a tourist attraction, such as a historic building or a gallery, you can consider full-blown events using the building as a venue. Ghost tours, children's activities, or special events. Even more commercial businesses can consider holding special sales events on certain products or hosting a competition for customers. Encourage customers to interact with your business on a more casual level, especially in ways that entice them to share images of what you're doing on social media. 
User-generated content from customers is basically free advertising. If your business has hosted a Halloween activity for its customers, encourage them to talk about it online. 
Enjoy yourself too!
Finally, even staff parties and events can be greatly enhanced by Halloween. Many companies that don't have as much direct contact with customers or clients will host staff events for the benefit of the team. These are excellent opportunities to reward employees for their hard work, as well as providing a venue for them to socialize and get to know each other better. Both will work wonders for productivity down the rest of the year.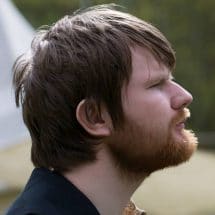 Christian Mills
Christian is a freelance writer from England - and a proud member of the NHS - who writes a lot in his spare time. He also likes to doodle as well as play video and tabletop roleplaying games.
Related posts