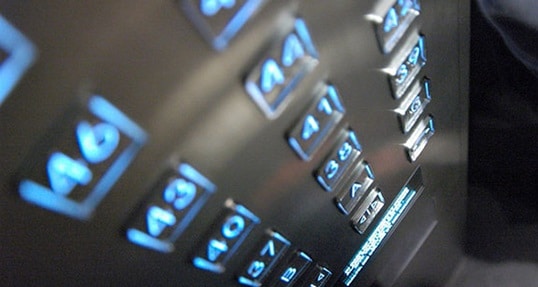 Who am I, what do I want, what do I offer, what is the essence of my message, why should anybody care?
I was delighted to give a keynote talk yesterday evening at The H(ult) Factor—a personal elevator pitch competition. My associate (not my assistant!) Anna Weiss and I went along to the Boston campus of the Hult International Business School, which is housed in a stylish building at 1 Education Street. Its techy, office-like teaching and seminar rooms look out over North Point Park, across the Charles, to Beacon Hill and the expanse of Boston.
This was the inaugural H(ult) Factor event, and it was designed with a singular purpose: to give its students the chance to present themselves and their capabilities to a panel of judges brought in from the "real world" of business, as a kind of intense warm-up for the job interviews and self-presentations they will soon be making in earnest. Since Hult's establishment in 1964 (its roots are as the Arthur D. Little School of Management) the school has grown to become the largest graduate business school in the world, with over 2,000 students. (Harvard has about 900.) The school confers a one-year MBA as well as other business-focused masters, and about eighty percent of the students hail from outside the United States.
Participation in the event was optional and forty-five of the three hundred Boston students opted in. There were three tracks (sales and marketing, operations management, and finance and accounting) and each student had three minutes to make their personal elevator pitch to the judges. This is who I am, what I have to offer, what I have done, what I want to do. After the initial round, four students in each track were chosen to advance to a round of "cross-examination" by the jury. Then the entire group gathered for wine and cheese and listened as Dean Henrik Tötterman announced the winners, as well as an audience favorite, in each track.
Listening to the students, it struck me how useful the exercise was for them and how tough it is for anyone to present themselves, especially in three minutes. I certainly struggle with it. It is perhaps the most difficult presentation to make and the one that people come up against in all kinds of endeavors, in organizations and communities, when they want to advance an idea, start an initiative, get a job, further a cause. Who am I, what do I want, what do I offer, what is the essence of my message, why should anybody care?
Before the cross-examinations got under way, I was asked to give general feedback to the students on their personal elevator pitches:
Reblogged from Idea Platforms, read the full article here.
Related posts