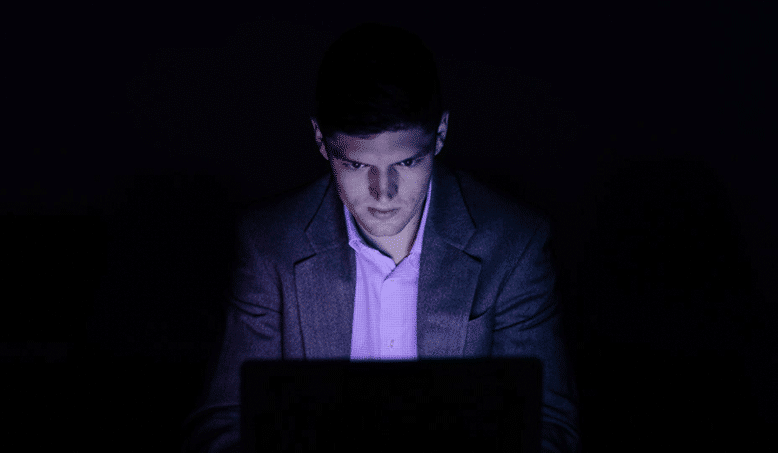 The world population is 7.6 billion people. About 4 billion currently have access to the internet. What does this mean? The ocean of personal data online is already huge, and there's much more room to grow. This gives rise to two major challenges: 1. Containing your private data and 2. Regaining focus in a noisy data environment.
Let's tackle privacy first. Big Data is here to stay and Big Brother has found his new best friend. In China, the government is working on a citizen scoring system that will be in place by 2020. The trustworthiness of each citizen will be ranked by factors including political leanings, shopping habits, whether you pay bills on time, what you post on social media, and—possibly—who your friends are.
While the Chinese government has publicly announced this initiative, large swaths of data collection worldwide is done indirectly. Think about the hotel review you submitted after a great holiday in the Caribbean. Or the "Like" button you pushed on a friend's post. Sure, we know those interactions get registered somewhere, but do we really comprehend the volume of data being collected?
"The concept of mass marketing has disappeared with big data," says Ali Fenwick, Professor of Industrial-Organizational Behavior at Hult International Business School. "With big data, now we know who you are, where you are, what moves you, and what motivates you." As Fenwick explains in a recent report, this kind of "soft" data is a treasure trove for businesses like Target or VISA in developing psychographic profiles of customers.
"With big data, now we know who you are, where you are, what moves you, and what motivates you."

Ali Fenwick, Hult Professor of Industrial-Organizational Behavior
Your private data isn't private
Just ask Mozilla's Chief Operating Officer, Denelle Dixon, who wanted to conduct a privacy experiment last summer in preparation for a TED talk. She offered herself up as a guinea pig, and Mozilla hired a private investigator to find out as much information about Dixon as possible by only providing her first and last name.
The investigator did 24 hours of work and the result was eye-opening. "I was really shocked because of how far it went," said Dixon. "They found information about where I lived for the past 25 years and my email addresses the past 25 years. They even had information about me from before I had a credit history."
The list goes on. The investigators found court documents of Dixon's divorce and custody hearings. They identified the house Dixon was planning to buy and found out she just purchased a 1965 Mustang, even before the car records were processed. Since the investigators had permission to do surveillance, they took photos.
"They had photos of me at 5:30 in the morning leaving the house, and I was looking straight at them," says Dixon. "I live in a quiet area and you would think I would see them but I didn't."
Lesson learned: it's very easy to connect your online data with your offline life. Dixon envisions a day when individuals can create their own so-called "privacy control center," but that requires action from consumers and cooperation from organizations. For example, consumers should demand privacy notices to be clear and concise—not 25 pages of legal jargon.
"A user shouldn't be surprised with what a company is doing with their data," says Dixon. "Instead of being defensive, a company should allow users to click here and tell the user the thing they'd be most surprised about. Those notices should really be handled by UX designers. We need to make them short and contextual."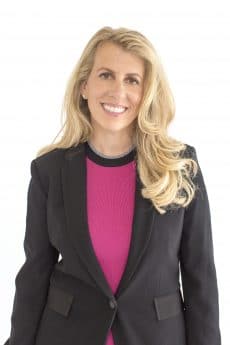 "Be responsible for your own data. Think about what you write. If we account for ourselves online, we're 80% of the way there. It's not hard to trace a username back to you."

Denelle Dixon, Mozilla's Chief Operating Officer
Checking it once. Checking it twice.
While maintaining privacy is one challenge, the second challenge is regaining our focus in the constant flow of information. The average American checks their phone 80 times a day, according to a survey by tech company Asurion. The addictive nature of social media boils down to the "reward" of a reply, a like, or an emoji.
Tristan Harris is a former Googler and founder of Center for Humane Technology, a non-profit that is fighting against tech addiction. In an interview with CBS news show "60 Minutes" last year, Harris said, "Every time I check my phone, I'm playing the slot machine to see what did I get? This is one way to hijack people's minds and create a habit…. You make it so when someone pulls a lever, sometimes they get a reward—an exciting reward."
Harris is teaming up with Common Sense Media's CEO James Steyer to bring healthier tech habits to society. This means getting the tech giants to change. Steyer recently told CBS This Morning he is not "anti-tech." He is calling on tech leaders like Google, Facebook, Apple, and Samsung to change things from the top, whether it means tweaking the business model of maximizing time spent online or adding parental controls in devices.
In the meantime, some individuals are taking matters into their own hands. Marina Tsaplina is an artist in New York City who helps patients with chronic illnesses. She recently closed down most of her social media accounts. The turning point was a meditation retreat she attended last summer. "One of the practices is being mindful of consumption and that includes consumption of information. Is it serving you to serve others? I really had lost control and I no longer had the agency of not checking my phone quickly," says Tsaplina.
The result? "My focus has sharpened dramatically, I no longer have this thing cutting my focus," says Tsaplina. "There is a loss of being updated, but it's led me to more consciously reach out to people and say, 'How are you?' because I really don't know. I haven't been on Facebook."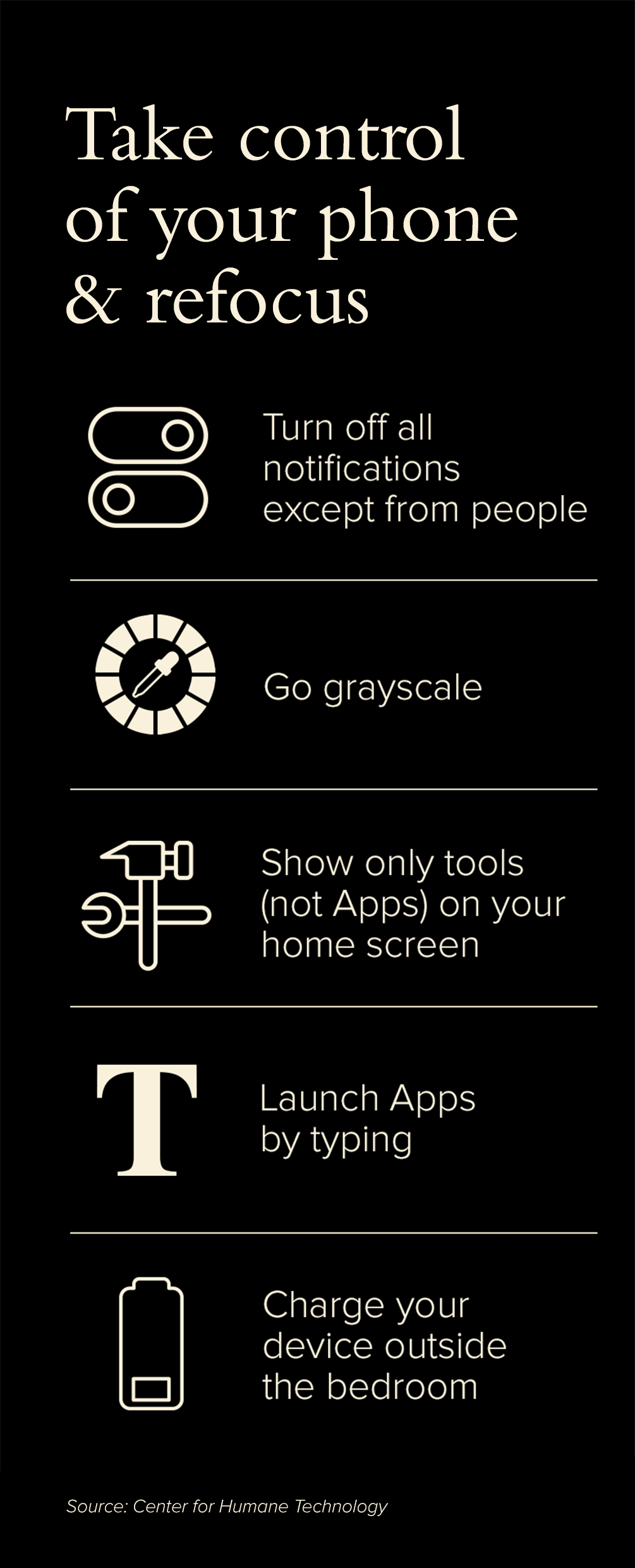 Grow your leadership capabilities with an MBA in international business at Hult. To learn more, take a look at our blog New research seeks to reveal students' hopes and fears about AI, or give your career a boost with our Masters in International Business. Download a brochure or get in touch today to find out how Hult can help you to learn about the business world, the future, and yourself.

Pauline Chiou
Pauline Chiou is a contributing writer for Hult International Business School. She currently covers global business, news, and politics for CNN International as a freelance journalist based in New York. She spent nine years in Asia as an anchor for CNN in Hong Kong and CNBC in Singapore. Follow Pauline on Twitter @PaulineChiou.
Related posts