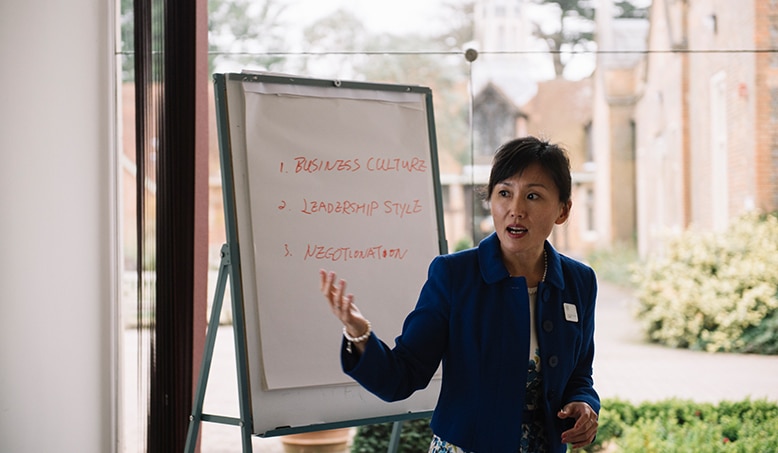 Most of our MBA, EMBA, and Masters candidates come to us with very specific career goals. Often it's to hone their leadership skills and develop the foundational knowledge they need to accelerate their career. Equally often, successful professionals come to Hult for the opportunity to redefine their current path, update their knowledge, or upskill in a new area.
While traditional business schools tend to offer a general MBA curriculum, Hult offers the opportunity for our Master of International Business, MBA and EMBA students to specialize their degree and further develop their expertise in a particular field. Our flexible and ever-changing curriculum is designed to reflect today's most in-demand skills so you can graduate with the most relevant knowledge for your career.
What is a specialization?
At Hult, you will select a number of elective courses alongside your foundational courses in business administration and leadership development. If you choose to focus your elective courses around a specific theme or field of expertise—and take at least three courses in that area—you'll earn a specialized degree.
We offer the opportunity for specialized MIB, MBA, and EMBA study in Marketing, Finance, Family Business, Entrepreneurship, Project Management, and Business Analytics. Choosing a specialization allows you to tailor your curriculum to the topics that interest you and are most relevant to your professional goals.
Alternatively, if you have wide-ranging interests, you can choose to study a range of different elective courses, earning a general management degree.
What are the benefits?
While challenging yourself with a graduate-level degree in business is an invaluable way to boost your skills and hone your overall business acumen, pursuing a specialized degree means you can tailor your studies to better position yourself for the next step in your chosen field.
At Hult, our curriculum is developed in partnership with some of today's most successful and experienced business minds—some of whom will be your professors. Because we aim to keep our course content on the leading edge of global business trends, your specialized electives will reflect the most up-to-date business knowledge in whatever field you choose to pursue. And because your studies focus on practical application—not just business theory—you'll return to the job market or your career with specific, relevant, and valuable new skills.
"Specialization courses have improved my understating of key concepts and tools used. On the practical side, it has been a priceless experience of teamwork with real-life business cases."

–Anna Zvolikevych EMBA Class of 2018
A closer look at your options:
Marketing
If you choose to focus your studies on marketing, you'll have the opportunity to develop your skills in areas like market research, brand strategy, consumer behavior, sales, and product development. A marketing specialization can help you to take the next step in a career-launching or developing global brands. Your combined business knowledge and marketing skills will prepare you for a range of career paths beyond traditional advertising, such as social media marketing, digital design, and search engine optimization.
*Example courses: Digital Marketing and Social Media, Market Research and Analytics, Strategic Brand Management, Solutions Marketing
"I decided to do a specialization in marketing since I wanted to change my career path. I am gaining skills such as design, digital marketing, and social marketing."

–Susana Gómez Portugal M MBA Class of 2017
Finance
Choosing to specialize in finance will give you invaluable exposure to the world of corporate finance, helping you to develop the essential analytical and leadership skills necessary to thrive in this competitive and rewarding field. Finance roles are some of the most lucrative and in-demand positions in global business. Upskilling in finance can prepare you for careers in areas such as wealth management, Fintech, and risk and compliance.
*Example courses: Global Strategic Valuation, Business Analysis, and Valuation, Mergers and Acquisitions
Family Business
Through your specialized courses, you'll learn the fundamentals of building and developing a successful family business while gaining a broad set of leadership, finance, marketing, and management skills.
From hospitality to fashion to farming, whatever industry your family business is in, your specialized degree will help you to gain the tools and knowledge necessary for developing the innovative strategies that will help the business to thrive for future generations.
*Example courses: Leading Growth and Transformation in Family Business, Strategies for Building a Resilient Family Business, Jumpstarting Breakthrough Innovation in Family Businesses.
"I want to complement my agricultural skills with business knowledge, so I can expand our business and also diversify it. We are a community-based business, so we are very passionate about impacting our community in a positive way."

–Maria Cevallos Master of International Business Class of 2017
Entrepreneurship
If your ultimate goal involves starting your own business, a specialization in entrepreneurship can equip you with the tools, knowledge, and mentorship you need to bring your ideas to life.
Through your elective courses, you'll learn about new product development, considerations for launching new business ventures, and strategies for making your start-up a success. You can further focus your studies on social entrepreneurship to better understand how to drive positive change through business.
*Example courses: Breakthrough Strategies, Disruptive Business Models, New Business Venturing, Social Innovation
Project Management
Strong project management can mean the difference between projects and businesses that thrive and those that fail. And with new technology redefining organizations, large-scale transformation projects have meant that the demand for highly skilled project managers is growing.
A specialization in project management will familiarize you with the methodology, people skills, and practical skills you need to scope, plan, resource-manage, and deliver successful, complex projects that meet strategic business needs.
*Example courses: Project Planning and Execution, Project Procurement and Contract Management, Project Quality and Risk Management
Business Analytics
Data analysis is a critical piece of any successful business strategy. In an era of big data and information overload, businesses need strategic thinkers who have the ability to translate data points into practical solutions.
A specialization in business analytics will help you to equip yourself with the analytical and business intelligence skills needed to understand statistics, analyze trends in user behavior, and turn insight into actions.
*Example courses: Quantitative Methods for Management, Data Mining for Business Intelligence, Data Strategy and Visualization
Curious to learn more about the specialized degree options we offer across our global campus network? Download a brochure to discover everything Hult has to offer. Ready to position yourself for the next big step in your career? Start your application today.
*Sample course titles only. To keep our curriculum as up-to-date as possible, actual courses offered each year can vary.
---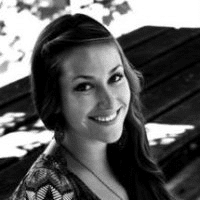 Katie Reynolds
Written by Hult contributing blogger Katie Reynolds who is a freelance writer based in London. Originally from Michigan in the U.S., she relocated to the U.K. in 2010 to pursue a master's degree at Hertford College, Oxford. Today, she writes on topics including business, higher education, healthcare, and culture.
Related posts