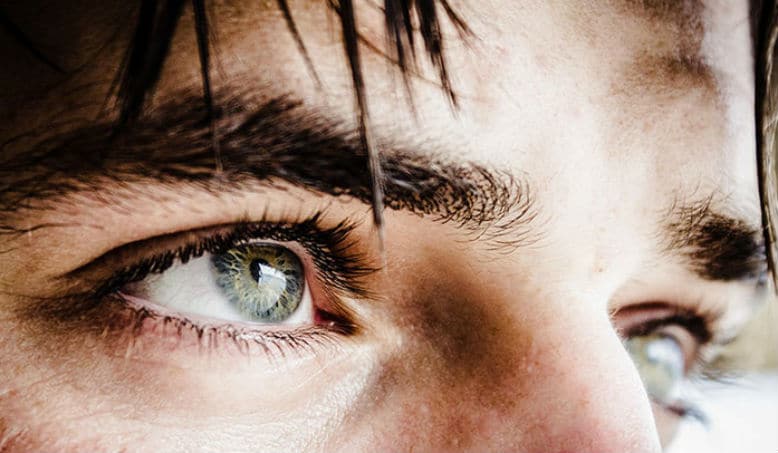 4 tips to refocus your post-graduation job search

Katharine Boshkoff, 6 years ago
0
6 min

read
As graduation approaches, it's time to jump-start your job search.
Have you spent more hours than you'd like completing online applications or sending out resumes without landing an interview? Are you struggling to make the right connections or meet new contacts? Did you miss important networking opportunities, meet ups, or key industry events? Are you feeling overwhelmed or demotivated with the long job search process? Rest assured, you're not alone.
Most job seekers wouldn't be telling the whole truth if they didn't admit to feeling slightly discouraged at times. Finding the right role can sometimes seem like an exercise in luck rather than science. To help you refocus on your job hunt, we asked Katharine Boshkoff, Vice President of Global Career Development and Alumni Relations, to share her top four tips from Hult's international student advising program—also known as Hult's ROADmap for career success.
1. Knowing and showing your skills
This may sound obvious, but if you aren't crystal clear what skills recruiters deem essential, desirable, and nice-to-have for your target job, you will not be able to demonstrate that you have them.
You should structure your resume to highlight these essential skills—they should jump off the page so that recruiters can quickly see that you tick all of the boxes. The days of the generic resume are gone.  Savvy job seekers customize every single resume to meet the unique requirements of each position.
Why? Because online sites are becoming increasingly dependent on Artificial Intelligence (AI) to screen the sheer number of applications they receive. These AI systems look for very specific skill clusters. And if you want to be one of the few candidates these systems select for interviews, your skills will need to be an almost-perfect match. This means customizing your resume with the keywords, vocabulary, and synonyms found in the specific job description.
A note of caution: be careful not to use exact sentences lifted verbatim from the job description. The Automatic Tracking Systems can detect this copy-and-paste technique and will reject your resume right away.
"Savvy job seekers customize every single resume to meet the unique requirements of each position."
2. Harness the power of LinkedIn's 500-million-strong community
LinkedIn is THE professional networking site, with more than half a billion users across 200 countries. It is crucial that your profile is up-to-date. Recruiters aren't that interested in what you did at high school—they want to know about your recent experience and how that experience is informing your chosen career path.
When updating your profile, remember that search engines aren't the only place keywords are important nowadays. Keywords woven throughout your LinkedIn profile will help your existing connections, as well as potential new ones, to find you easily when they're hiring. Make a list of your chosen industry's buzzwords and use them in the main body of your profile. You could even consider using them in your personal LinkedIn URL.
Harnessing your passive search potential is an increasingly important component of any job search. Don't forget that LinkedIn is a powerful tool to conduct online networking as well. Joining groups that share your interest is a great way to engage with like-minded professionals and learn about new opportunities.
Finally, LinkedIn is now the fact-checking system of choice for hiring managers and recruiters. You should expect that anyone you interview or network with will review your LinkedIn profile. They may also look at your network contacts to find people for informal reference checks. Make sure that you look as professional on LinkedIn as you do on your resume!
3. Network, network, network
Some experts estimate that as many as 80% of all jobs are found through networking. As much as students hope that jobs will come to them on campus, it's unlikely you'll secure your dream job from the comfort of your own desk. Getting off campus and meeting with people outside the educational sphere is hugely important, and our students are always surprised by the size and power of the hidden job market.
For those unfamiliar with this concept, the hidden job market refers to the vast number of jobs that are unlisted or get filled before being listed. To be first in line for a job, it's important to connect with a company "insider" who can act as a referral to the hiring manager, even before the job posts or another candidate is put forward.
Don't forget your personal network too—they know you best and are the most likely to vouch for you to their own professional contacts. Additionally, networking with colleagues or Hult alumni provides an invaluable opportunity for you to learn about roles and discover new companies. If you are a career switcher, don't neglect the opportunity to ask about what's really involved in a position or get feedback on your resume and your suitability for the role.
While online job applications are hard to avoid entirely, we advise our students to dedicate about 20% of their job search time to online applications and 80% to networking.
"Some experts estimate that as many as 80% of all jobs are found through networking."
4. Do an internship
Employers overwhelmingly cite internship experience as one of the most important factors behind their decision to hire recent graduates. Internships give you the opportunity to gain industry knowledge and on-the-job skills that are hard to learn anywhere else. It also allows you to accumulate case studies showcasing your abilities.  You can then use these as examples on your resume or during interviews.
You'll also be able to see if you have any technical skill gaps or if you need to adapt your working style for your target job or company.  Plus, there's no doubt that your confidence will improve from dealing with real-life business tasks.
Internships can help you build strong personal references too, which are hugely valuable on resumes. And of course, your internship could lead directly to a job. Historically, approximately 50% of our students in internships convert these opportunities into full-time positions.
---
Curious to learn about the employment outcomes for recent Hult grads? Download our Global Careers Report. 
---
Hult offers a range of highly skills-focused and employability-driven business school programs including a range of MBA options and a comprehensive one year Masters in International Business. To find out more, take a look at our blog Top 10 questions to ask when looking at business schools. Download a brochure or get in touch today to find out how Hult can help you to learn about the business world, the future, and yourself.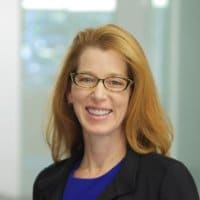 Katharine Boshkoff
Katharine Boshkoff is Hult's Vice President of Global Career Development. A former strategy consultant and professor, she has coached thousands of students to find career success in global markets. Follow Katharine on LinkedIn for more insights and tips on global employment trends, international job-search strategy, and working abroad.
Related posts