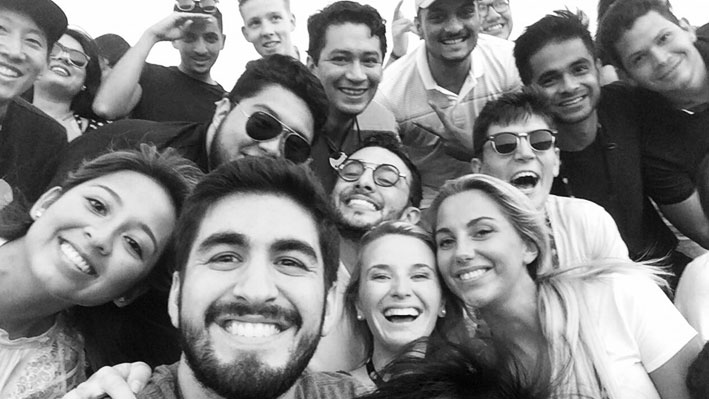 Ready, get set… HULT!

Hult News, 6 years ago
0
5 min

read
Written by Sayuri Lau, Global Ambassador and Masters in International Business student Class of 2018.
I believe that people decide to get a master's degree for many reasons. Many people are at a crossroads in their life and hope that it will buy them time to decide on their next step. Some think it will help them make a more informed decision in the future, and others want to give their career that extra "umph" to get a pay rise or land a promotion. Very few, though, realise that beneath all of those reasons lies a powerful one, the need to become a better person than you are today.
Why Hult?
My reason for coming to Hult and getting a Masters in International Business was probably a mixture of all of the above. However, I was very conscious of my desire to become not only a better version of myself but also to finally reach my full potential. Superficially speaking, another degree was not going to help much with that. Many of my co-workers and even senior level corporate managers told me that the actual worth of a master's degree is just to be able to say you have one, and therefore get better paid. Considering I majored in Economics for my Bachelor of Science, they said another degree was not really going to teach me much more than what I already knew. But these people definitely did not know Hult.
To be fair, I did not even know how Hult would really help me achieve what I wanted, other than refining my business hard skills. But everyone was wrong to ever doubt the positive impact this new Hult degree would have on me. After being at Hult for just two weeks, I could confidently say that I had become a better person than who I was two weeks before.
I realized how committed Hult is in making us better leaders, decision-makers, and team members.
Introductions and integration
During the first two weeks at Hult, students are enrolled onto a class called "Immersion". I thought it would be like an orientation class where they would teach me about Hult's rules, show me around campus and have integration activities with my new classmates. While it did cover all of that, it also had two intense courses on leadership, teamwork, and business case analysis. The latter of which was "la crème de la crème".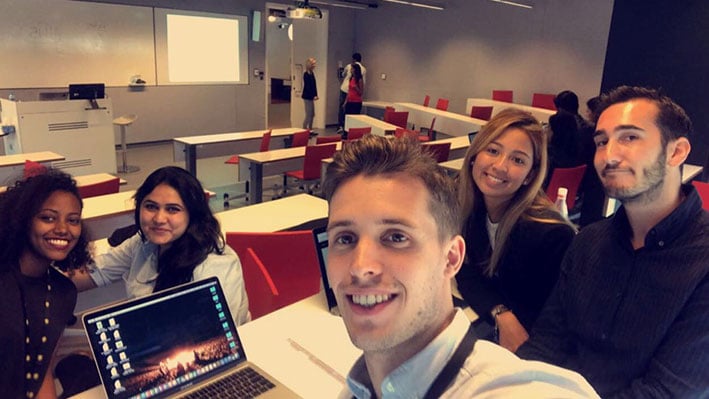 In these courses, I realized how committed Hult is to making us better leaders, decision-makers, and team members. Hult is conscious of the fact that we are all part of a new era where we are all integrated: We are all integrated with different cultures, but also with technology. Hult understands that in order to succeed in this new globalized world we need to be leader's flexible to change, with strong analytical skills, able to make tough and ethical decisions and work effectively with people from different backgrounds. And although we are all constantly bombarded on the internet, social media, and even in the news about the importance of being a good leader, of self-reflection, and respecting others' differences, no one really teaches us how to do it. We are exposed to the romanticized version of how important it is to find yourself, self-evaluate, and become that person "we all know you can be". But no one teaches us how to do it based on scientific research.
Hult does.
Hallelujah, Hult does.
No regrets
In the first two weeks, I learned about my strengths and weaknesses, I have received feedback from my peers, and became better able to reflect on all of it and become a better team member. I have learned how to effectively communicate my opinions and ideas and how to adapt to different cultures. I have learned how to analyze business cases and have had hands-on experience of what it is really like to work in high performing teams, how to lead them, and how to work together to create them. All of which are not only applicable in a business setting, but also at a personal level as well.
I am glad I picked Hult and trusted the institution with my education. I am glad I am part of an entity that has been able to adapt to new trends and forward-thinking ideas, and supports the shift in mindset we all need to develop in order to be the leaders of today and tomorrow.
---

Sayuri Lau is an MIB student at Hult International Business School at the Dubai Campus. Her professional experience has ranged from risk and process control consulting at EY to Marketing head at a German start-up. She is interested in strategy, communications, and social responsibility. In her free time, she likes to go diving, travel and practices photography. Follow Sayuri's MIB experience on her blog.
Hult offers a range of highly skills-focused and employability-driven business school programs including a range of MBA options and a comprehensive one year Masters in International Business. To find out more, take a look at our blog The global race: why now's the time to secure your seat at Hult. Download a brochure or get in touch today to find out how Hult can help you to learn about the business world, the future, and yourself.
Related posts