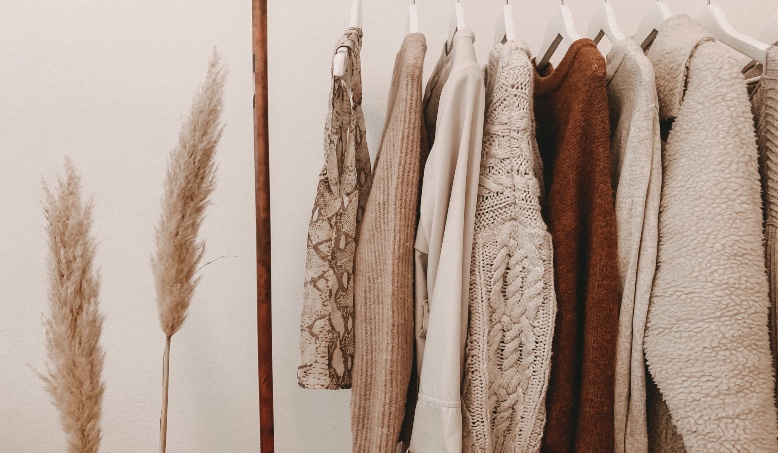 Pop Culture's Responsibility In Advocating For Sustainable Fashion

Mei Hwa Wong, 2 years ago
4 min

read
On April 21, 2022, I had the opportunity to attend a virtual talk on Pop Culture and Sustainability; The Impact of Popular Media on the Fashion Industry, hosted by Attire Media.
Remember when Gossip Girl was a hit, and all of us wished we were Blair or Serena? Well, in case you needed a reminder of what pop culture is, this one is for you. 
The event opened with a clip from the infamous movie "Confessions of a Shopaholic" when the main character, Rebecca Bloomwood, was amazed that her mother paid for items using a card. The whole movie depicts how Rebecca got into lots of trouble because she forgot about the part where she still needs to pay her credit card debts.
However, the pop culture reference from this movie changed the behavior of every girl's dream to constantly shop for new items. The speaker showed a picture of Blair Waldorf and Serena Van der Woodsen from Gossip Girl carrying huge bags of shopping, which reinforced the needs of consumers wanting to be like Blair and Serena.
Materialism driving fast fashion 
The speaker gave many examples of how pop culture has impacted society's behavior. Girls want new clothes in their wardrobe to feel relevant in society because that's what movies and tv shows portray.
With the rise of social media, influencers have also affected consumers' buying behavior. Being cool is having a new outfit every day and posting about it on social media for likes. This increased the demand for fast fashion and contributed to the boom in sales for fast fashion companies.
Zara was the first brand to introduce this concept of fast fashion, where you can get clothes within a couple of weeks of seeing them on the runway—and at an affordable price. Society loved it. Then brands like Mango, H&M, Monki, and others joined in on the fun. It was a good run until it became a problem.
What does this lower cost mean? The clothes produced are from lower-quality fabric, which leads to a shorter lifecycle. A shorter lifecycle of clothes leads to an increase in waste. It is an overgeneralization to say pop culture started the whole thing, but we can't deny that pop culture played a huge role in shaping consumer behavior.
Pop culture redirecting consumption behavior 
This event emphasized that pop culture made fast fashion relevant, so it can also have a positive role in altering consumer behavior from fast fashion to sustainable fashion. We must still have hope after all!
The speaker, Katy Ho, also shared how more and more influencers on TikTok and Instagram are pushing for sustainable fashion by repeating their outfits and giving suggestions on how to style the same clothes for multiple occasions. Royal fan accounts have also been posting how Kate Middleton is not afraid to repeat her outfit for different royal occasions and has inspired many others to do the same.
A new type of couture 
Today, we see a clear shift in pop culture's content when the famous reboot of Sex and the City; And Just Like That costume team sourced  items from the popular secondhand marketplace ThredUp to encourage wearing preloved clothes.
Recently, Louis Vuitton showed their commitment to circular fashion by styling their ambassadors such as Emma Stone, Gemma Chan, Joe Jonas, and Sophie Turner in previously worn looks, enhanced for the Met Gala.
The Met Gala is one of the most highly anticipated fashion events, getting everyone hooked on their social media and waiting to see how fashion and art will come together. What a commendable act by Louis Vuitton, and we hope to see more from other brands! Gucci also took a commitment to sustainable fashion by upcycling their materials in the gown made for Billie Eilish at the Met Gala.
There is still a lot of work to be done to make sustainable fashion work, but we can see that brands are making progress. Pop culture can take on the responsibility to advocate for sustainability in fashion because, at the end of the day, people still want to be relevant in society. Let's make sustainable fashion the new cool!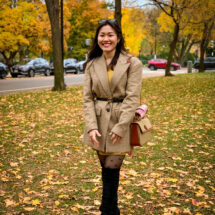 Mei Hwa Wong
Mei hails from Malaysia and began her MBA at Hult International Business School in 2021. Before coming to the States, she was a corporate strategist by day and a writer by night. She writes occasionally on her private journal and blog. She aspires to expand her corporate strategy career to help companies make the right decision and be relevant in the fast-moving business world. When she's not writing, she's either traveling or eating spicy food & drinking boba.
Related posts