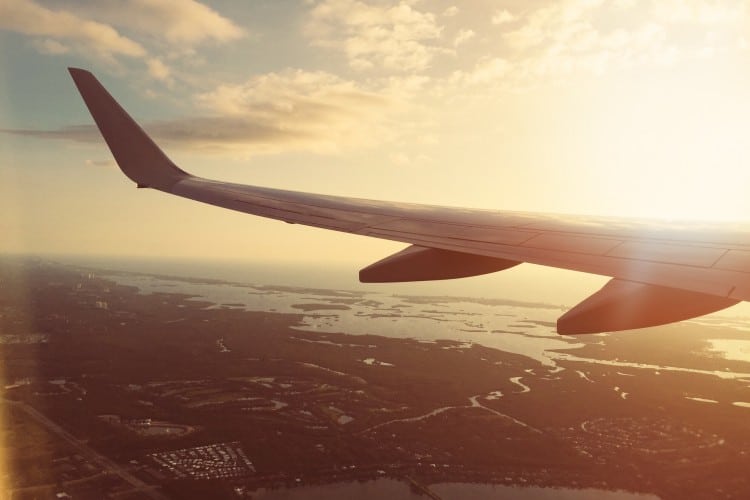 Written by Tobias Mikalsen, Undergraduate student in Hult San Francisco campus. This post was originally published on February 23, 2017 on Tobias' personal blog where he writes about his Hult experience.
The past 14 months have been the most intensive months of my life, and also the most rewarding. When looking back on the experiences I've had from my home campus–and indeed what I consider my new home–San Francisco, as well as those experiences I have from the Dubai campus, it's hard to believe that it's possible to pack all of that into just over a year. Everything from meeting top executives of major global corporations such as IBM, to meeting the CEO of cool new well-known startups such as Bluesmart, to now working on finding a business solution to a real-world problem for a major international client, Amazon.com. I've witnessed a transformation in myself; a transformation from being an ambitious person that is eager to learn and achieve, without the means to truly succeed, to an ambitious, resourceful professional. It's a cliche, but it's true: My network is my net-worth. I realized that when I less than two months ago received a phone call from a major Silicon Valley tech company, and the lady on the other end of the line said "I received your resume from our VP of (…) Product Operations…" It was my first referral.
A faculty and staff that listen to your concerns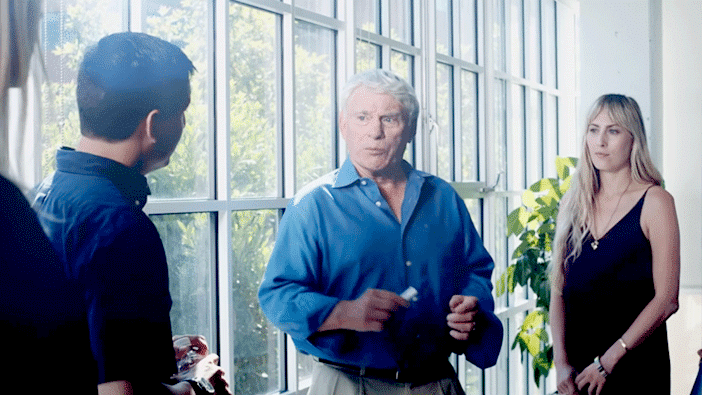 There are always ways to improve. Hult knows that better than anyone. In fact, I don't think I've ever filled out this many surveys in the span of one year ever before. For every course, students rate and leave comments for their course in general as well as their professor. While most of my courses have far exceeded my expectations, there are some that need improvement. Student feedback is used to improve the curriculum, educate professors, and improve the program at large. We also fill out half-year surveys about the program and have the opportunity to make suggestions and reveal our concerns. Through the Hult Student Association (HSA), we also have a direct line to the school's leadership. Our HSA members bring suggestions from students to the school management and work with the faculty and staff to improve what can be improved.
There is an open-door policy at Hult. That means that you never have to get an appointment to speak with faculty or staff, provided that they're available. That includes even the Executive Director and the Deanery. If you have questions for the finance team or minor questions about things that relate to your career development, we can simply drop by their respective offices. Professors are very approachable, and when you achieve good results and are actively engaged in their classes, they're also often willing to write you a recommendation. I've had countless of interesting and engaging discussions with my professors, on both campuses I've attended.
Career Services, Guest speakers, and networking events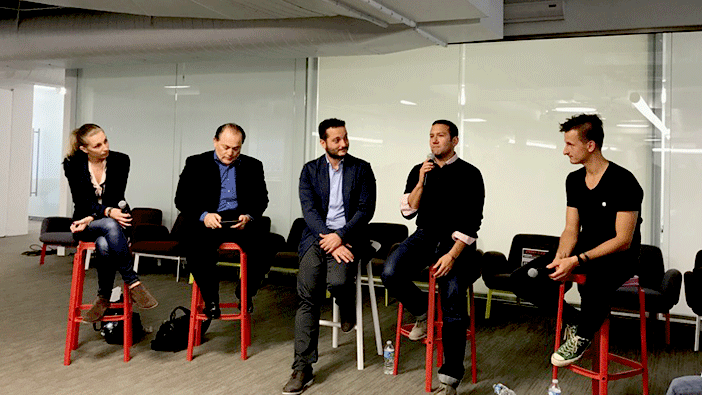 The best events I've attended at Hult are those that have brought in external speakers, professionals in their fields, as well as external attendees. The opportunities for networking in the Bay Area are extraordinary, and Hult really brings that with them into the classroom. In my first year, I've attended almost every single Career Development event at Hult, and I now frequently stay in touch with many of the people I've met at those events. They've also proved valuable for individual and team projects as many of these professionals have accepted requests for interviews for graded projects.
I've worked closely with my Career Advisor since I arrived at Hult, and had my first advising appointment less than a month after I entered the program. My advisor has helped me set up a perfect resume, write cover letters, and tailor my LinkedIn profile to the industry and job I'm searching for, as well as to plan out different career options and focus on the paths that I find most appealing.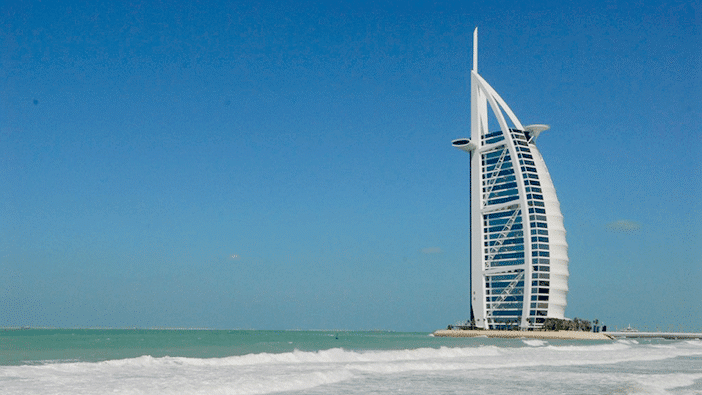 Hult's global campuses are located in the most diverse, international and innovative cities in the world; San Francisco, London, Boston, Dubai, and Shanghai. The value of rotating, as well as the nature of the experience itself, is why I decided to do campus rotations. Last year, I rotated to Dubai during the summer, and because I found that experience to probably be the most rewarding experience at Hult, I have decided to do several campus rotations this year. As a result, I will have the pleasure of rotating to every Hult campus by the time I finish my degree.
One key advantage of rotating is that you have access to the Career Development teams in each of the locations you're visiting, allowing you to establish a wider network of opportunities for employment post-graduation. That might be especially valuable in these uncertain times of changes to the geopolitical landscape, and likely upcoming changes to the immigration policies of several Western nations. I'm personally aiming for an entrepreneurial career in the United States, but with the political situation in this country, I'm not foreign to the thought of going somewhere else after graduation if I can't make that happen. Hult's global campus network will allow me to explore those opportunities and establish a network in those other locations even before I graduate.
Opportunities for ambitious students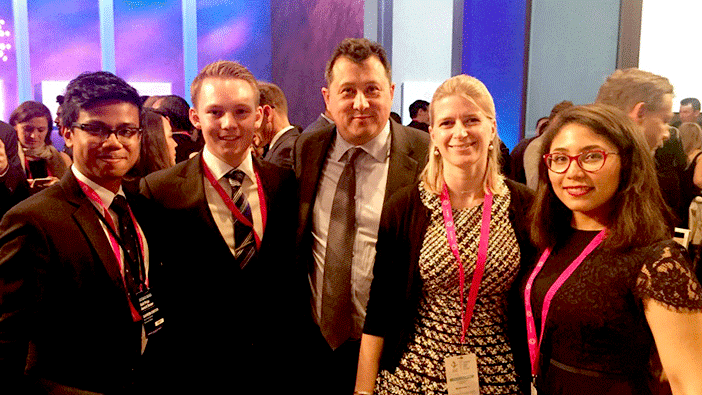 Something that I truly appreciate about this institution is that it rewards those who succeed with additional opportunities, both in terms of professional development through Dean's List and Academic Excellence events as well as the opportunity to accelerate your degree by taking on overload courses. Even students outside the Academic Excellence track are able to take summer courses and do campus rotations, and thereby accelerate their degree progression. I will complete my US Bachelor's degree in less than two years, and save one full year solely by taking Summer Courses.
During the Summer Terms, undergraduate students in their Senior year at Hult are also allowed to take Postgraduate elective courses from the EMBA, MBA, Master of International Business, Master of International Marketing, and Master of Finance programs. That is, as long as they're in good academic standing. This summer, I'm planning on taking one Postgraduate course for the purpose of getting an even more advanced understanding of marketing as it relates to my major, entrepreneurship. If a student decides to take full advantage of those Postgraduate summer courses, students who wish to do so may get their Bachelor's degree along with a Master's degree from Hult by studying for their Master's over another 6 to 12 months after completing their Bachelor's. In my case, that means that I can receive my combined Bachelor's and Master's degree from Hult in 3 years or less if that was my desire.
It's with great confidence that I embark on what will be the remaining 10 months of my journey with Hult International Business School. Although I've had my challenges to overcome, and although not everything has been perfect, I can honestly say with great confidence that coming to Hult, and joining this culturally diverse, global institution, is the best decision of my life up to this point. I can't wait to find out what's ahead.
---

Tobias Mikalsen is an Undergraduate student majoring in Entrepreneurship at Hult San Francisco campus. He is actively engaged on campus as a Career Services Student Representative and has volunteered for the Hult Prize regional finals. Tobias aspires to be an intrapreneur and entrepreneur, finding opportunities and managing growing global businesses.
Kickstart your career with Hult's undergraduate business school. To find out more, take a look at our blog #HeadingtoHult: Preparing for undergraduate life at our global campuses. Download a brochure or get in touch today to find out how Hult can help you to learn about the business world, the future, and yourself.
Related posts