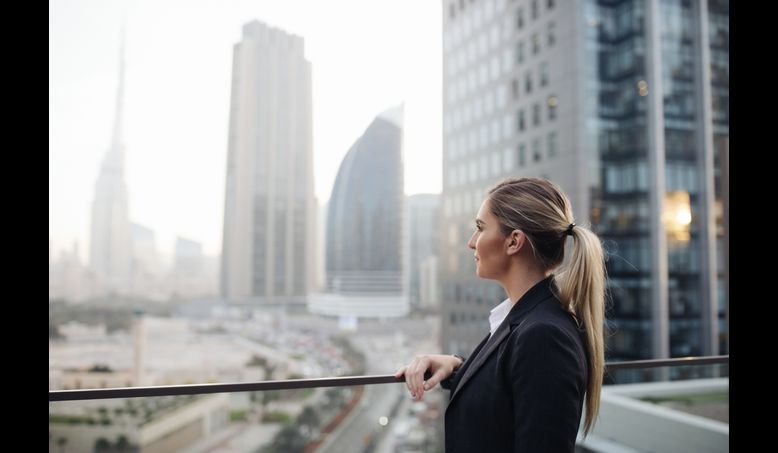 The COVID-19 pandemic hit in a global context already characterized by uncertainty, complexity, and unpredictability. Many organizations had no choice but to focus on surviving immediate threats. Yet the need to look ahead was essential. The stakes were high, but decisions leaders made and are still making, will have consequences for years to come.
In our latest research Female Leaders during a Global Crisis, we heard how senior women leaders managed their way through the crisis, they also found a way to link decisions and actions they made to future outcomes. Approximately 40 senior women from the Ruter Dam network took part in group inquiry conversations to understand their experience and how they transitioned during the pandemic, and the skills and qualities demanded of them during this difficult time. These leaders were incredibly aware of their learning and personal adaptation as new challenges emerged, all of which had to be dealt with in the new virtual workplace. While for many this achieved efficiencies and new levels of productivity. These senior women were also acutely aware of what was lost.
The loss of relational capital
A benefit of the COVID 19 crisis was the opportunity to spend more time with family and friends, relationships at work had taken on a different level of complexity.  Leaders found that during the crisis quality communication with employees and teams was more important than ever before. Yet the lack of physical closeness and ability to read body language in the digital context meant that trust and meaningful relationships were often harder to build and creating the psychological safety to deal with difficult issues was more challenging. As one leader said, "we miss out on how people feel, and when handling a conflict or disagreement it's hard to know how people feel afterwards and it's hard to take care of people". 
The challenge of building relationships in the digital workplace created a sense of vulnerability in some leaders who felt it necessary to 'create relationship before acting'. They felt less visible as leaders and at risk of being perceived as less approachable.
The lack of physical closeness and ability to read body language in the digital context meant that trust and meaningful relationships were often harder to build.
Relational compromises were also evident with customers. Whilst some felt they became closer to their customers, virtual meetings were shorter with a stronger business focus. Personal contact was missed particularly when trying to build new relationships and grow new business. Some found it hard to read group dynamics, get to know people, and build trust.
Whilst these leaders had developed digital competence during the pandemic the digital tools available were considered by participants to be inadequate for the complexity of the work ahead. Whilst appreciating the progress made, digital working was seen to hinder creative thinking and group working. Some expressed concern that the level of innovation was suffering "the tools have not really developed enough to experience the group dynamics you get face to face…or the creation of new ideas". The leaders expressed how they experienced missing dimensions of interaction: "We are human beings used to seeing each other three-dimensionally, we look into each other's eyes, see body language and the things that happen when people meet. It's very difficult to replicate this digitally".
Download the full report Female Leaders during a Global Crisis: Understanding the transitions and challenges of senior women leaders during the COVID-19 pandemic
Learning to lead 
Learning to lead in the digital context was critical to the success of these leaders. This included leading inclusive conversations in the virtual space itself and leading democracy and inclusion more broadly across boundaries and countries. The consensus was that achieving quality communication and conversation virtually remains a key challenge. Some leaders also shared how they themselves struggled to be heard over Teams and Zoom, and that the quality of listening was not good. Indeed, while technology can in many ways support connection and collaboration they also limit when and who you can talk to and can restrict free-flowing conversation.
As the crisis evolved some of these leaders recognized how they needed to learn new skills for leading inclusively. How to enable everyone to have a voice and to speak up had been particularly challenging. They talked of learning to connect with everyone, to meet the needs of introvert and extrovert personalities and different cultures, and to support new staff who needed to get to know others and become known themselves.  The value of good facilitation skills became apparent, and some told us how sheer determination became an asset as they addressed these relational challenges.
Building Loyalty and Engagement
Many of the women we talked to also described the importance of "building loyalty and engagement" among their teams and employees, as well as paying attention to their own. Having had the opportunity to reflect, many felt they had missed out on important interactions, and the social aspects of the workplace. Whilst the informal chats in the corridors and the office coffee rooms can often be considered not working, these leaders felt these human moments were fundamental to building and maintaining relationships and motivation at work. There was a strong sense that building engagement and culture in a hybrid and technology-enabled environment will require strong relational leaders who stay close to their teams.
Leadership in challenging times
The leaders in this study were acutely aware of how the challenges they were presented with demanded a different type of leadership, many described how they had to access and amplify their feminine qualities and skills to respond appropriately and achieve their many successes during this time. It seems the leadership style that has prevailed is a female one – strong, compassionate, thoughtful, and relational, as shown in the following figure.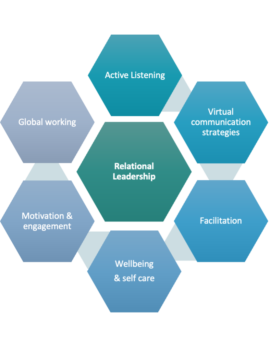 The challenges these CEOs and senior leaders are facing as they move into the hybrid environment are not to be underestimated. The evolving work context demands a focus on humanity, relational leadership, and a new complex set of skills to build effective teams, facilitate innovation, and enable high performance in a hybrid environment. The task now is to ensure these qualities and skills are available for the benefit of everyone. As organizations move forward leaders will need to step into the role of culture maker, building these skills and qualities across teams and organizations.
Leadership Qualities – A focus on humanity
The style and skills of leadership discussed above were brought to life by the stories shared by those involved in the research. Their accounts also evidenced the leadership qualities that mattered as they enacted leadership in this global health crisis – qualities that focused on humanity, with leaders demonstrating strength, toughness, resilience, and timely action, as shown in the following figure.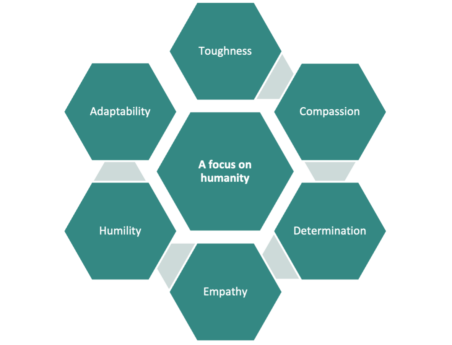 The unfortunate scale of this pandemic required the participants in this study, to feel with empathy and compassion, and to think with intelligence as they worked to understand and adapt to the needs of their workforces. These leadership qualities (more often exhibited by female leaders) were not just 'nice to haves' they were as essential as their positions of authority in navigating a path forward for their people. In addition, they had a clear sense that these qualities will continue to aid in building a more sustainable future.
These leadership qualities (more often exhibited by female leaders) were not just 'nice to haves' they were as essential as their positions of authority in navigating a path forward for their people.
Recommendations for building better for the future
If you are looking to develop strong leadership, regardless of gender, in your organization, the following recommendations go some way to supporting this.
Focus on building strong connections and relationships
A key focus here is developing the skills for quality communication and conversation. Consider: How do we want to talk and relate together going forward? What will enable us to do our best work together? What do we need to do to make this happen?
Put wellbeing at the center of all you do
Pulse check your organization's wellbeing; make plans to keep your employees happy, healthy and engaged, and; develop a listening culture.
Maximize opportunities for women to grow and succeed within the workplace
Organizations must address gender bias at a systemic level and support women's leadership development at all levels.
Create cultures of belonging
Leaders need to build diverse and inclusive workforces with the mindsets, skillsets, and resources to address bias and belonging at all stages of the employee journey.
Continue to invest in ethical technology innovation
Use technology and communication products to add value, and shape the world of work in ways that improve the quality of life for all.
Build on the positives of the pandemic
Find ways to recognize and reward employees for strong teamwork, thinking out of the box, stepping up and doing, and contributing their difference.
Trust, empower, and generate accountability across teams, build relational skills and qualities at all levels and "be the change you want to see". Well-developed leaders create durable competitive advantage.
Download the full report Female Leaders during a Global Crisis: Understanding the transitions and challenges of senior women leaders during the COVID-19 pandemic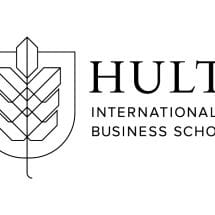 Dr. Debbie Bayntun-Lees and and Dr. Carina Paine Schofield
Debbie is an experienced leadership and Organisational Development consultant. She specializes in developing organizations' capacity for change and innovation', working largely with boards, senior teams, HR practitioners, and often whole system interventions. Employing a range of theoretical perspectives, experiential learning, and 'real time' practical interventions, Debbie works at the intersection of leadership, strategy, and cultural change. She has a track record of successfully supporting clients to develop collaborative and inclusive leadership, lead strategic and cultural transformation initiatives, and develop high-performing teams in large, fast-paced, complex organizations, including the UK National Health Service and local government, and global corporations. Carina is a highly experienced researcher. Her research interests are in the areas of psychology (social, developmental, organizational, educational, and forensic) and technology (AI and the effective use of technology in enhancing learning). Prior to joining Hult Ashridge Carina worked for several years at the Open University, as a post-doctoral research fellow, and as a consultant. Carina has presented at various national and international conferences in the disciplines of both psychology and computing. She has also presented her research as an invited speaker to practitioners and policymakers. Carina has published papers in the areas of psychology, education, computing, and online research.
Related posts