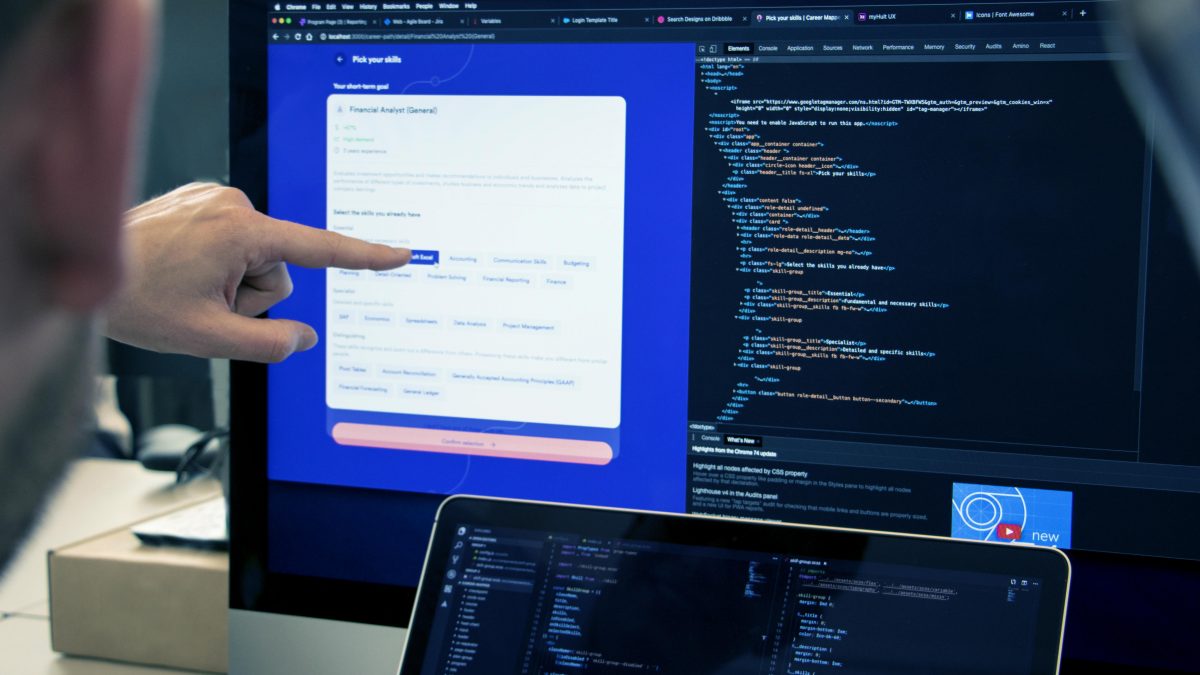 Remember when FinTech wasn't even a thing? Online payments and budgeting tools had been around for decades but the stagnant and inward-looking finance industry was slow to cotton-on to how much emerging tech could do for individuals, organizations, and the economy at large. Fast-forward fifteen years and FinTech has transformed the finance industry from the outside-in and is now one of the hottest sectors to work in. FinTech made finance cool again because it made it relevant, personal, and accessible.
We've seen the disruption and digitization of finance, healthcare, and the media industry. Now—it's time for education to join the party.
EdTech – educational technology – is on the cusp of its own coming of age story. We've seen the disruption and digitization of finance, healthcare, and the media industry. Now—it's time for education to join the party.
Benjamin Vedrenne-Cloquet, the co-founder of EdTech Europe says:
"EdTech has the power to create efficiencies, cut costs, and enable new levels of standardization and democratized access. It is set to transform the future of how education is resourced, taught, consumed and, ultimately, the results that it can then yield – both for the individual and for society as a whole."
This is a space Hult has been involved with from the get-go, and EdTech initiatives within Hult that have been a long time in the works are starting to take shape. One such initiative is Career Mapper, a first-of-its-kind tool that uses big data to help users think proactively about their career, identify the skills they need for their next move, and help them find the right educational resources to achieve their goals.
We spoke to the intrapreneurs spearheading the development of this tool, Oliver Thomas and Christian Jonsson, to find out more about them, the platform, and where they see the future of EdTech going.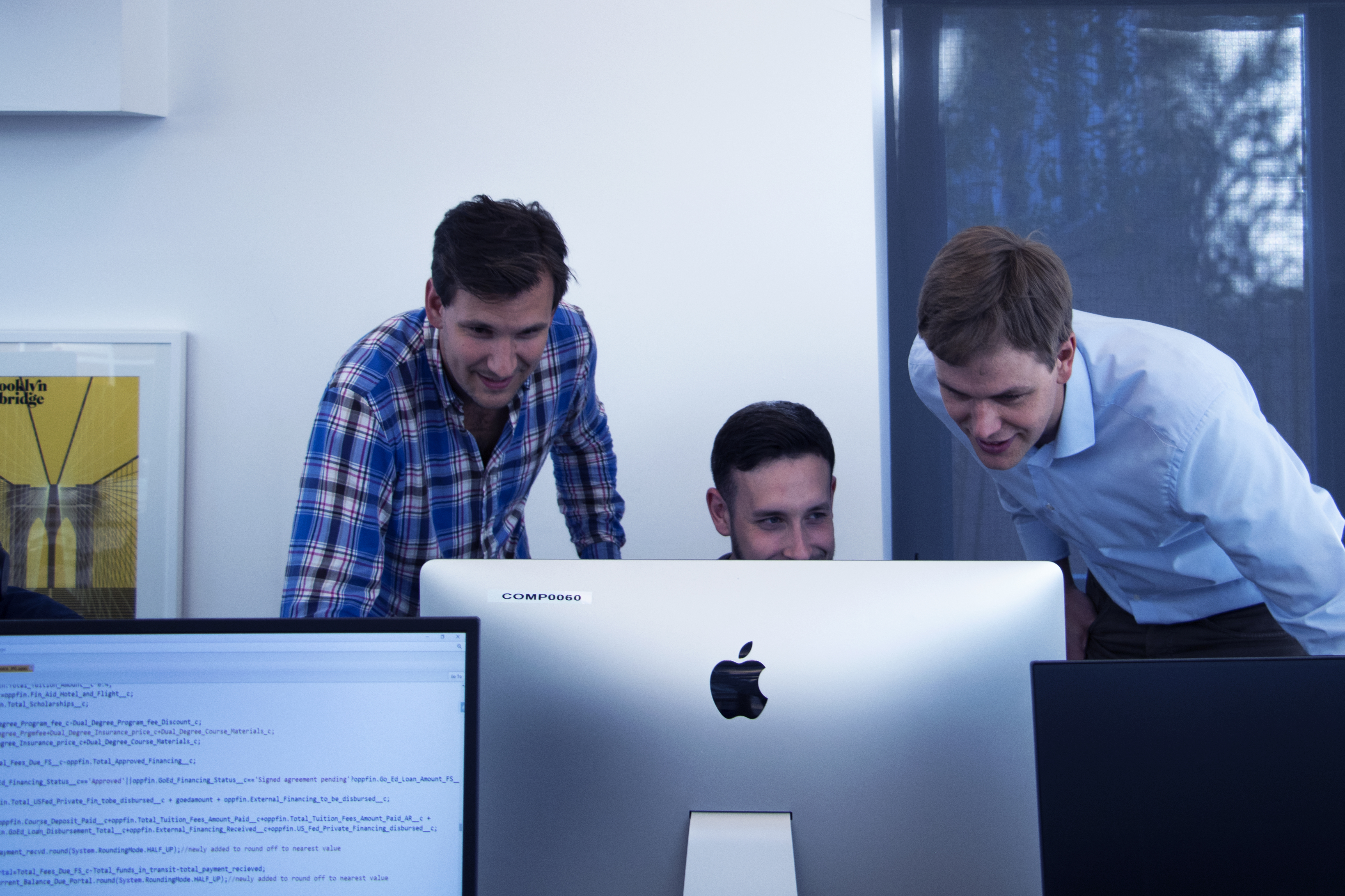 You guys both have entrepreneurial backgrounds, can you tell me about your journey so far?
Oliver: I trained in economic science, first in Argentina, where I'm from, and then in Germany. I started my career as an investment banker at Goldman Sachs in Buenos Aires and New York and then as a consultant at Bain & Co. I worked all over Latin America and in Nigeria and South Africa before starting a HealthTech startup in London in 2015. It was a big leap for me, from a very corporate world into entrepreneurship. Hiring people, managing a tech team, getting so involved in technology – it was a tough one!
Christian: I'm from Sweden originally and after graduating high school, me and a couple of friends founded a private tutoring company. After two-three years of working in the education sector with my startup, I realized I probably needed to get an education myself! So I went to university to study industrial engineering and management and got my degree while continuing to work with my tutoring startup. After graduating and having spent seven years building the business, I was ready for my next challenge. That's when I found Hult and Oliver approached me to work on developing Career Mapper.
What drew you to the tech and startup world?
Oliver: It was a combination of many things. But from a product perspective, I was only in my 20s and yet I had seen things that didn't exist become central to people's lives almost overnight. I was a huge consumer of products that started out as startups and become huge conglomerates. Everybody now is – iPhones, Google, all of that. It was mind-blowing to me how quickly it all happened. And I thought: I don't want to miss out on this. I want to be a part of creating value, of creating new things.
I thought: I don't want to miss out on this. I want to be a part of creating value, of creating new things.
Christian: For me, it's about finding new ways to add to my vision of a better future and a better world. Every new venture, every new collaboration is one more step on that journey and opens up new paths to achieving that vision.
How did you move into the EdTech space?
Oliver: My first encounter with education technology was actually with my HealthTech business. We ran webinars for our clients to give them more information about new scientific developments. There was a huge appetite for this and it became clear to me then how much people were craving relevant, accessible education. It was then I realized how big the opportunity in EdTech could be.
My personal experience showed me just how needed this kind of ongoing access to education is when you change career. And these days people are changing careers four or five times in their lifetime. Even if you stay in the same field, technology is advancing things at such a fast pace, you need constantly update your skill set.
Why is EdTech an exciting sector? What's so special about it?
Oliver: There are a couple of sectors that are really life changing in terms of the role they play in people's lives and how people think about their short- and long-term future. One is of course healthcare, that is so fundamental to your quality of life and affects every aspect of it. And the second is education, being an investment in yourself and in your future.
There are a few products that have been developed but the potential is huge and it's only just starting to be realized.
With all the developments in technology over the last 20 years, we now have the capability to reach huge numbers of people to deliver them a quality of education that they've never had access to before – for economic, or geographical, or social reasons. That's the huge opportunity in front of us right now. There are a few products that have been developed but the potential is huge and it's only just starting to be realized.
So why did you decide to develop the Career Mapper concept rather than starting your own EdTech venture?
Oliver: I met members of Hult's leadership team when I was looking for senior talent for my startup and that was how I heard about the EdTech initiatives they were developing at EF Education First in collaboration with Hult. I was really excited to work within an organization that had world-class competencies in-house to develop something that addressed a consumer need that hadn't been addressed yet.
Christian: I was being mentored by Hult's President, Stephen Hodges, when Oliver approached me about developing Career Mapper. I saw it had huge potential. We have the opportunity to reach millions of people all over the world and deliver personal, data-driven career guidance and advice.
How have you found being intrapreneurs, innovating within an existing organization – rather than owning and running your own business?
Oliver: You can only be an intrapreneur in organizations that foster innovation as part of their culture. Here, you are encouraged to explore new things and given the space to take initiatives forward. As well as having the support of specialist resources that, as an entrepreneur, would take many months and many miles and much persuading to find.
What need is Career Mapper addressing for users?
Oliver: There are so many options now when it comes to education, more courses in more subjects and more formats available than ever before. What's missing is advice. There's no guidance about which courses will address which skill gaps, which courses are right for you at different stages in your career, or which courses are going to help you achieve specific career goals, long and short term.
Christian: That's where Career Mapper comes in: to help people think proactively about where they want to be in 5,10,20 years time, identify the skills they need to achieve their career goals, and guide them through all their education options.
Oliver: People don't tend to sit down and think: ok, where am I at in my career, what skills do I already have, what role do I want next, and where do I want to be in the long term. Even getting people to take 10 minutes to think about their career goals is beneficial to helping them make informed choices about their education. Those goals will change over time, of course, but it's good to keep coming back and checking in: ok, where am at right now and where do I want to get to.
Employers are looking for candidates that have the skills for the job, and education is starting to focus more on skill building.
Christian: It also reflects the move towards skills-based employment and skills-based education. Employers are looking for candidates that have the skills for the job, and education is starting to focus more on skill building. Career Mapper asks you to select the skills you already have, and then maps those to your short and long term career goals. It then provides you with education options to build the skills you don't currently have for the roles you're aiming for.
So where are you at in the development of Career Mapper? What can users expect?
Oliver: We've done a lot of work on taking the huge data-analysis capabilities of the tool and turning it into a simple, meaningful experience for the user. What we want to do now is involve users themselves in the development of the tool. We've released a BETA version of Career Mapper so we can see how people are using the tool and get their input on how we can improve it to better meet their needs.
Christian: We're working with big-data and that means standardizing hundreds of data items into widely known, easily recognizable terms. We want to see how that works for a global audience and get real-time insights into the user's behavior and needs so we can further refine the data we serve to users in a way that is most valuable to them.
---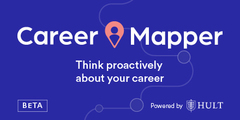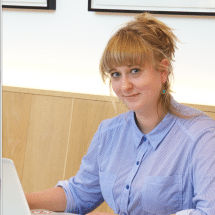 Laura Chung
Laura Chung is a staff blogger and Hult's Creative Content Director. Previously a senior copywriter in PayPal's Worldwide Creative Studio, she has also written and designed online training courses for executives at many well-known brands including Microsoft, Redbull, KPMG, and BT. Laura believes passionately in the power of storytelling in both marketing and learning and indulges her love of stories by writing creatively in her spare time.
Related posts