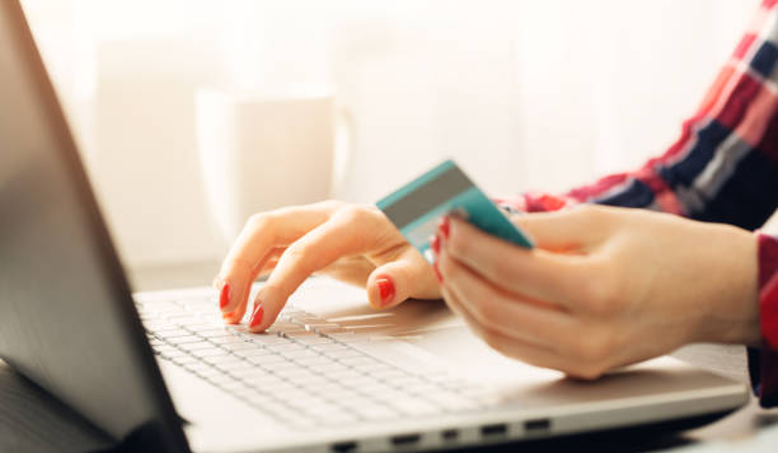 I am a self-diagnosed shopaholic. While I lack Rebecca Bloodwood's (Confessions Of a Shopaholic, 2009) number of credit cards and consequent debt, I definitely am a valid match for her passion for fashion. So naturally when the holiday season discounts hit, it was time to undergo a wardrobe refresher marathon. Starting from Black Friday and ending with Valentine's Day – including the long-awaited January mega discounts – I partook in my own "revenge shopping" spree. 
We all know about the financial impacts on fashion and luxury spending globally due to the pandemic. If you're looking for a table and chart of analysis, you should redirect your search to the Financial Times. But if you're looking for more practical insight on tech applications to commerce and how this will affect your purchase experience, this is the article you need to read. Why? Because this is a shopaholic's perspective on how to make the most of it. 
With the firm belief of deserving to splurge on myself during the longest sale season of the year, the first decision I had to make before I started shopping was: in store, online or both?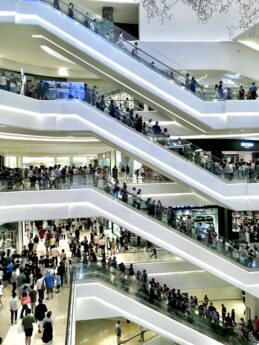 Social shopping –better in store or online? 
Having some time on my hands I decided to opt for the best of both worlds, I would shop for certain things online and others in store.  
Starting online, Instagram and Facebook shops are amongst the primary destinations to hit. Not only are they the most well-known social shopping locations but they encompass the widest ranges of brands from high end designer to small-owned businesses worldwide. Their marketplaces are basic but clear and allow you to save products and patiently wait for discounts before ordering.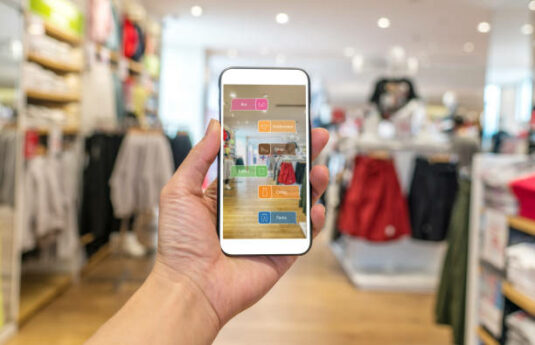 This purchase option is simple, but it lacks easy access to customer feedback. Having to hunt down the tagged pictures section of the brands page to see how it fits different body types complicates the process. With brands like Snapchat working on joining the club of marketplaces to maximize profits and adoption, Meta will have to step up its game to stay in the lead in the sector.  
In store experiences have been a pleasurable return. Social distancing in shopping is surprisingly quite pleasant as it allows clerks to dedicate you more attention, which also means more samples at checkout and more long-awaited pampering in general. Also, the absence of constantly bumping into strangers and overall, quieter stores is refreshing. The hot new entry is hybrid shopping experiences which are still being perfected.   
Are Augmented reality try-ons a real improvement or just good marketing? 
Tablets are now present in all stores as part of the hybrid shopping experience. But some brands have invested in allowing you to go one step further by trying on clothes and accessories without the hassle of having to get into a changing room. This is still not widely adopted and more often than not you will simply be showed a 360-degree picture of the items not available in store. Not very high tech just yet. 
In my opinion the real debate in helpfulness is between virtual try-ons and YouTube try-on videos, with no clear winner yet. Numerous brands in the last 5 years have launched and then dismissed AR technologies because of their lack of success. As most know from personal experience, a Snapchat filter of a pair of glasses or shoes doesn't really represent how they will look or feel on you in reality. When expanding to clothing such as the constantly impossible search of a flattering pair of jeans the issue is not even close to be solved. At the end of the day clothes still need to be tried on and I would rather try jeans that won't fit me at home with a glass of wine than in store.  
Regardless, I'm still maybe naively hopeful. Maybe it's my younger self's old desire of having a Barbie dress up version on myself to experiment looks on, or just my profoundly lazy side wishing I didn't have to waste the time and calories to try on items.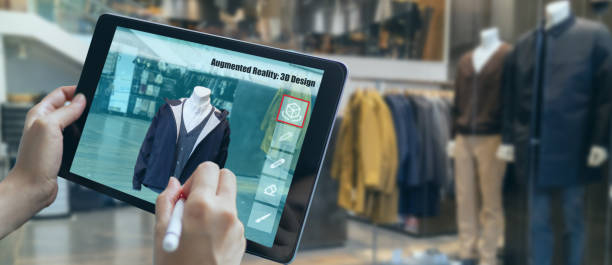 Augmented reality make-up – a beacon of hope? 
One sector, unsurprisingly my favorite one, is showing strong potential in AR features: beauty and cosmetics. With major brands like L'Oréal, Sephora and UltaBeauty investing heavily in this sector results are starting to show. I can confirm many apps are closing in on very realistic outcomes in hair, nails, and makeup alike. Pioneered by east Asian countries these in store additions are a strong added value to your shopping experience, especially if you are shy. Unfortunately, they still haven't reached most countries.  
The hottest tech in the sector is currently skin analysis, which is expanding the tech to the skincare industry, the most lucrative worldwide during the pandemic. Using both AR and AI you will be offered both a skin report analysis and expert product recommendations for your specific concerns. Be gone stores that don't even know the usefulness of glycerin in creams and welcome to a mini dermatologist in store for free!  
With your skin being estimated to change type every 7 years this could help you stay on top of your regime and reduce the pool of infinite choice now available in the sector. This is the real game changer for me. It also reminds me of the custom-made YSL foundations available in mega stores that were completely tailored to your skin type and pigmentation. I wonder if this trend will be back when the tech improves.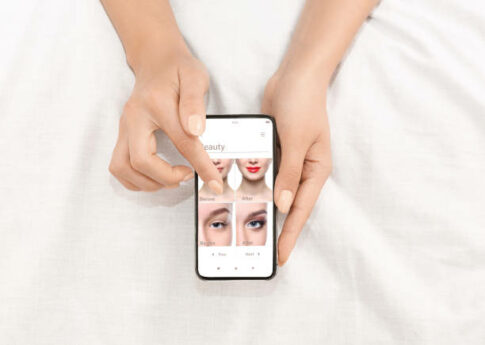 New investment waves – Is the tech sufficiently sponsored to justify high hopes? 
Inclusivity is now extremely trendy, not only it allows for positive social publicity, but it gives huge chances in expanding profits. I wonder if this is linked to the record high availability in VC funding in the last year.  
Online and marketplace business models were a standout success story of the pandemic. We expect that companies will continue to invest in digital innovation and experiment with fresh approaches to creativity and commerce in 2022.   
Digital assets such as non-fungible tokens (NFTs), gaming "skins" and virtual fashion will edge closer to the mainstream, with some brands expanding into the digital "metaverse". In-app social commerce will play an increasingly important role in sales and marketing. On the flipside, these opportunities will bring increasing threats of cyber crime and data loss, meaning companies will need to work hard on resilience in an increasingly risky digital landscape. This will require additional investments to protect them. 
A new shopping era is coming but not yet. The pandemic undoubtedly accelerated the growth of the tech sector, but more money isn't necessarily a symptom of faster development. The era of holographs and holograms in store showcasing clothes in a futuristic universe is not yet close. But soon?  
Maria Ludovica Li Gobbi
Maria Ludovica is an Italian Dual Master's Degree student in Disruptive Innovation. She has lived in 7 cities, travelled to over 40 countries and speaks fluently 3 languages. A passionate reader since her childhood she likes to dive into fantasy novels as much as fintech journals or browse through fashion magazines.
Related posts