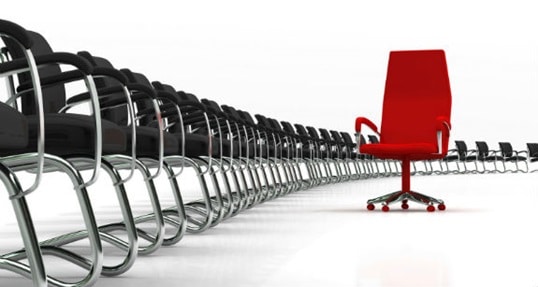 "Mulheres, superem essa busca pela perfeição", diz o consultor Marshall Goldsmith [Época]

Hult News, 11 years ago
0
2 min

read
O poder da diversidade nas empresas e o papel das mulheres dentro delas é um dos assuntos tratados por Marshall Goldsmith, consultor recentemente nomeado vencedor doThinkers50 Leadership Award (patrocinado pela Harvard Business Review), como o pensador de liderança mais influente do mundo. Em seu mais recente livro, "Mojo: how to get it, how to keep it, and how to get it back if you lose it", ele mostra como nós podemos conquistar e manter o nosso Mojo, ou seja, o espírito positivo, não apenas profissionalmente, mas na vida por completo. Marshall esteve em São Paulo nesta terça-feira (23) para uma palestra da Faculdade Internacional de Negócios Hult, a primeira universidade internacional a ter um campus na América Latina, em parceria coma Fundação Dom Cabral. Ele falou a Época e, entre as muitas histórias de executivos de sucesso e conselhos para quem deseja equilibrar uma carreira brilhante com uma vida pessoal feliz, Goldsmith tratou da posição das mulheres nas empresas. O treinador de executivos, de 64 anos e budista, revela que um dos maiores desafios femininos é deixar de cobrar-se excessivamente nas tarefas do dia-a-dia e, ao invés disso, escolher um caminho que seja capaz de fazê-las feliz de verdade.
ÉPOCA: Qual o papel da diversidade, especialmente de gêneros, no mundo dos negócios?
Marshall Goldsmith: Primeiramente, a diversidade em todos os seus aspectos é sempre muito importante porque traz diferentes tipos de opiniões. Em minhas aulas para executivos é bom ter diversidade pois falamos de experiências de vida e tentamos ajudar uns aos outros. Em um segundo momento, eu acredito que a importância da presença das mulheres neste cenário, apenas por serem mulheres, se dá por outra diferente razão. Consumidoras. Grande parte dos consumidores são mulheres e é muito importante para as empresas saber o que suas consumidoras precisam. Elas são mais sensíveis para o consumo, elas sabem o que a companhia precisa. Isso é ser esperto. Ambos os aspectos são importantes.
ÉPOCA: A responsabilidade das mulheres sobre suas carreiras ou a culpa é do ambiente de negócios machista?
Written by Graziele Oliveira for Época. Read the article in full. 
Related posts