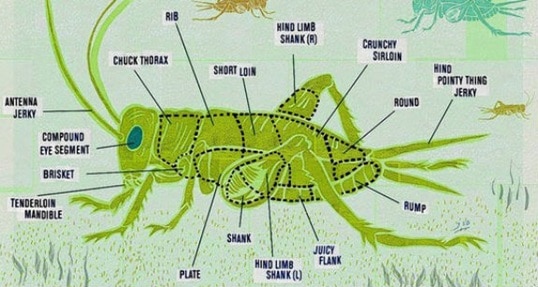 Written by Wai Kwen Chan for The Financial Times. 
How do you win a social entrepreneurship competition? What does it take and what gives you the edge? A team of five MBA students from Desautels Faculty of Management, McGill University, Canada recently won the Hult Prize, the social entrepreneurship contest, and $1m towards their venture to help solve food insecurity in urban slums. It was their MBA knowhow, they say, that helped them hone their problem-solving skills and craft their business plan in a way that drew the attention of the judges.
What is the problem?
More than 2bn people worldwide eat insects as a source of calcium, iron and protein but it is difficult to obtain a steady supply because the insects are hand-harvested and seasonal.
What was the winning idea?
The team, Aspire Food Group, plan to make so-called micro-livestock more accessible by producing insect growing kits so that people can harvest insects all year round. They will use the prize money to deliver the kits worldwide.
How did the business school help?

Continue reading the article in full here. 
Hult offers a range of highly skills-focused and employability-driven business school programs including a range of MBA options and a comprehensive one year Masters in International Business. To find out more, take a look at our blog 7 steps to working out what you want and how to get it. Download a brochure or get in touch today to find out how Hult can help you to learn about the business world, the future, and yourself.
Related posts