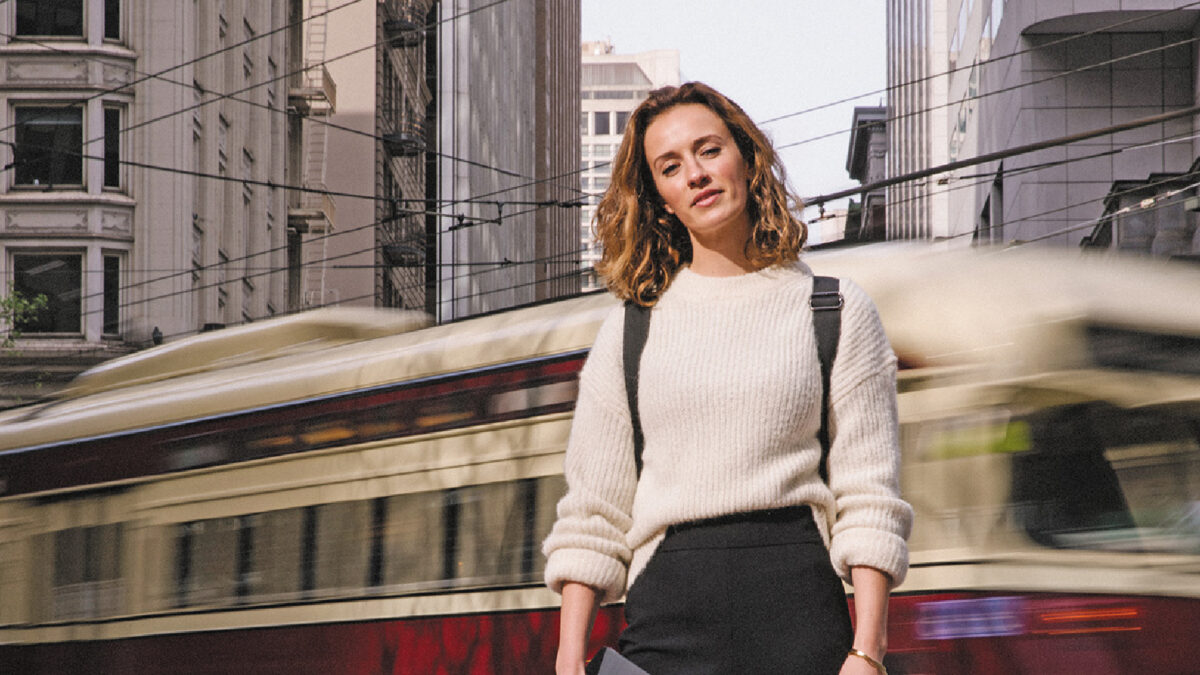 Employers and graduates alike are catching on to the increasing and urgent need for science, technology, engineering, or math (STEM) skillsets and specialists. As industries continue towards data and technology-oriented futures, a STEM degree has become one of the most in-demand qualifications out there. They can also come with tangible incentives when it comes to work authorization in certain regions such as the US.   
Hult Global One-Year MBA STEM Analytics Track
To help our MBA graduates stand out in the competitive global job market, a STEM track option in analytics is now available for our Global One-Year MBA program at no additional cost. This means that students joining us at our campuses in Boston, San Francisco, London, and Dubai can graduate with both a world-class Global One-Year MBA and a highly in-demand STEM specialization in analytics within a year.   
Increased US post-graduation work authorization (OPT) 
Not only does this increase your employability worldwide, but you can also be eligible for up to three years of post-graduation work authorization (OPT) in the US in a STEM Analytics related field if you study in the US for the full year of your MBA. Non-STEM graduates are only eligible for a maximum of one year OPT in the US, so you gain a real advantage if your goal is to work in the US.
Insights from a career expert
We caught up with Hult's VP of Global Career Development & Alumni Relations, Katharine Boshkoff, to get her insight into what makes Hult's STEM MBA such a good option for students looking to stand out.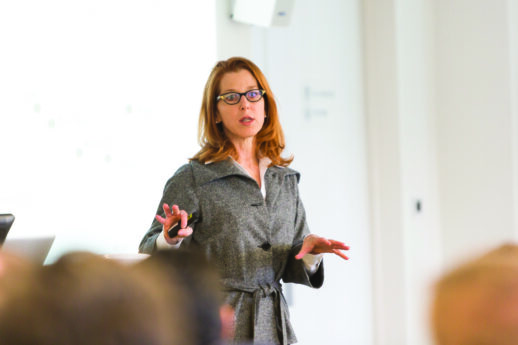 What makes a STEM MBA different? 
The STEM MBA offers a powerful combination of skilling in two core disciplines:  business fundamentals, including leadership, strategy, marketing, finance, and operations, and business analytics which includes how to analyze, communicate, and persuade with data.  MBAs seeking rapid career growth will be expected to have mastery of analytics and the ability to use data to drive business insights and conclusions.  Most importantly, all MBAs looking to move into roles of higher impact must have the skills to effectively use information to deliver compelling and persuasive management proposals and recommendations (for example, using data in support of selling ideas to management.)  Students also acquire basic skills in creating and preparing data sets for further analysis. 
Can a STEM MBA make me more employable?
Absolutely. With the digitization of information, processes, and payments, data is at the core of most business transactions. Employers expect newly hired MBAs to have the competencies to analyze data and information.  Many MBA STEM graduates take business roles focused on understanding an organization's business operations and needs and using data to identify problems and opportunities for improvement.  Anyone wanting to make a strategic impact or rise quickly in their career must have skills in data analytics. 
Should I do a STEM MBA or a Dual Degree with an MBA and a specialized master's?
The STEM MBA provides solid skilling in how to analyze information.  This intense program offers students a balanced combination of business skills and analytics. The STEM MBA offers the same visa advantages as Hult's MBA and Master's in Business Analytics Dual Degree (but enables you to complete your education approximately six months faster.)  This allows you to minimize time out of the employment market.  
The STEM MBA is ideal for students who are looking to take on business roles that involve the use of data.  It does not focus on the development of sophisticated coding techniques.  Students looking to do more work on preparing data sets should consider our Master's in Business Analytics. 
What are the five biggest reasons to do a STEM degree?
 Here are my top five: 
Secure a spot in a high-demand market:

  For all job seekers, mastery of high-demand skills qualifies you for more jobs. Talented job seekers with scarce skillsets get hired faster and often at higher pay.  As of January 2023, even with slowdowns in some global economies, the data analytics market continues to multiply, and employers struggle to hire sufficient staff to meet their needs.

 

Stand out from local talent:

Internationals seeking to work outside their home country need to be better than the local talent. Analytic skills plus a business background in areas like supply chain, finance, or marketing can boost you above your competitors – local job seekers. 

 

Gain more time in international employment

: In the US, STEM degrees offer graduates the possibility of longer-term visas. With up to three years of work rights in the country, employers feel more confident hiring a STEM-educated international. The employer knows that if things go well, they can invest in you and plan to have your experience for three years or even longer. And you get more time to build up your skills in an international role.

 

 

Make strategic impact:

Top analysts have the data analytics skills to identify trends, solve problems, and form business strategies. This powerful tool kit empowers you to offer data-driven insights to your manager and the managers above.   Even those in early career roles can start to develop insights that impact the business.

 

Fast climb up the career ladder:

Increasingly, the analyst role is an entry-level job and is a job seeker's onramp to a new employer. Once hired, becoming known as a great analyst helps you build a reputation of impact within your team or the business. Since analytic skills are helpful in the two main functions of a company—creating products and services or selling them—you position yourself for a choice of future roles, including options for a rapid climb up the career ladder.

 
---
Want to stand out in a competitive job market? Apply to Hult's STEM MBA to maximize your employability and your post-graduation work authorization (OPT) in the US.
Related posts