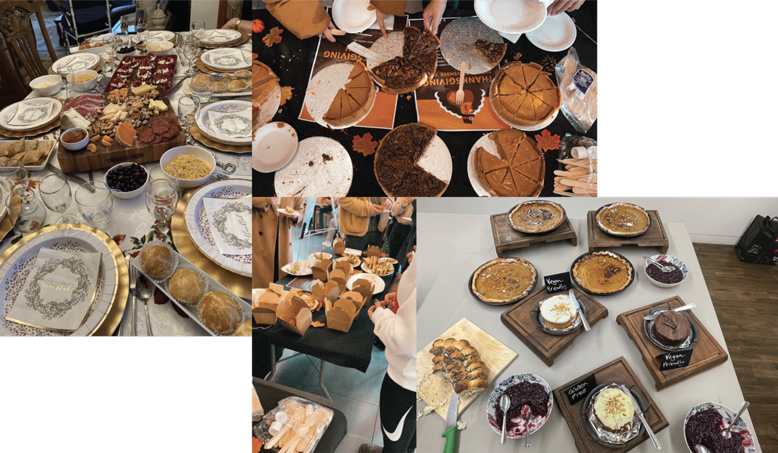 Let's Celebrate! Friendsgiving across Hult's Global Campuses

Omega Love, 2 years ago
5 min

read
When it comes to celebrating what you're thankful for like the people around you and the friends that become your family—Hult does it like nowhere else—on a global scale.
While Thanksgiving is a world-known holiday that takes place on November 25, Hult has redefined this occasion as a time of Friendsgiving. This was an opportunity for the Hult community to come together, connect with new people, form new friendships, and solidify their network (with some great food of course). Our campuses in London, Boston, San Francisco, and Dubai chose to celebrate this holiday in their own unique way. So, we caught up with students on each campus across the globe to find out how they celebrated their events, what they did, ate, and how they found the whole experience.
London, postgraduate campus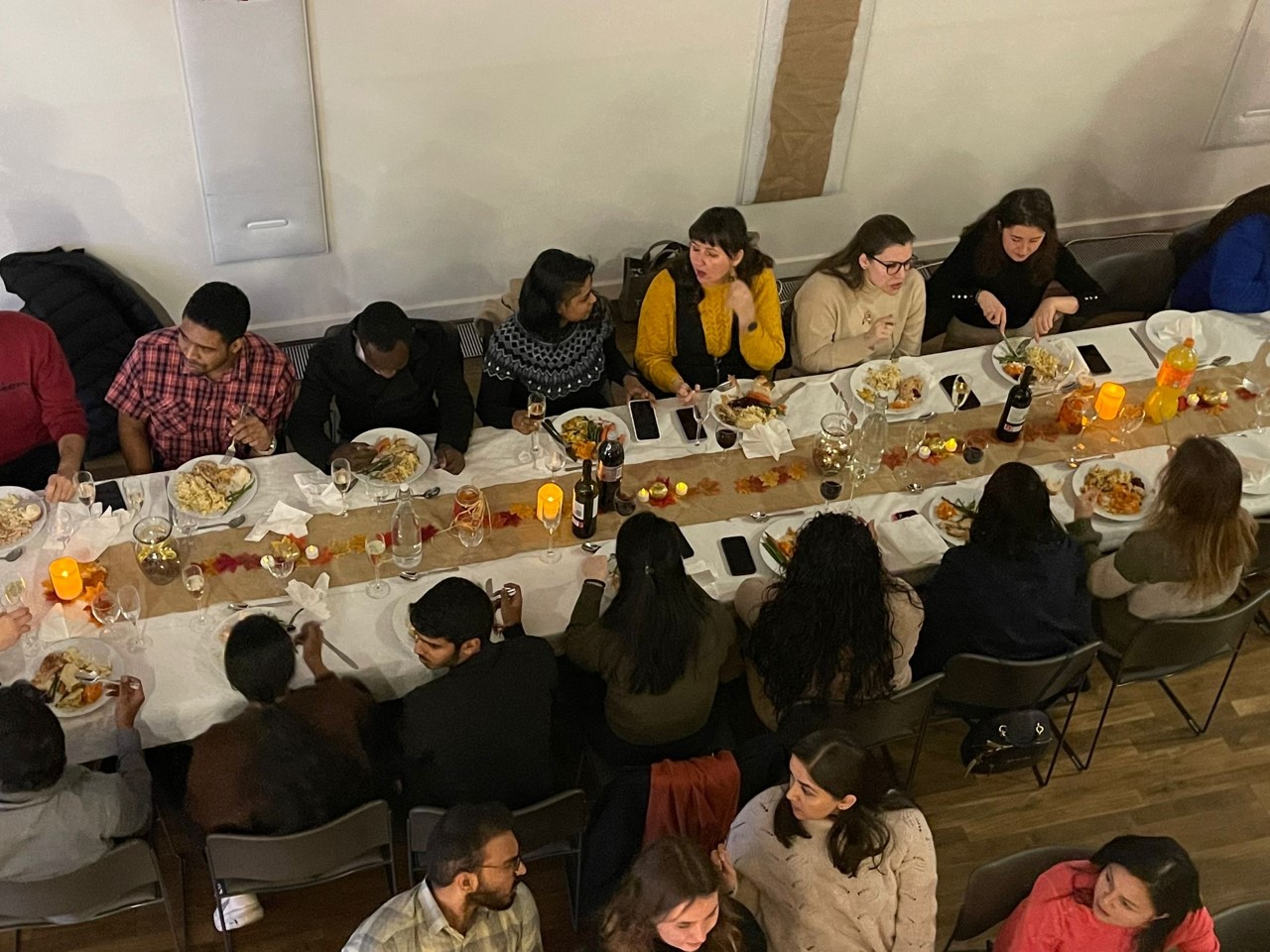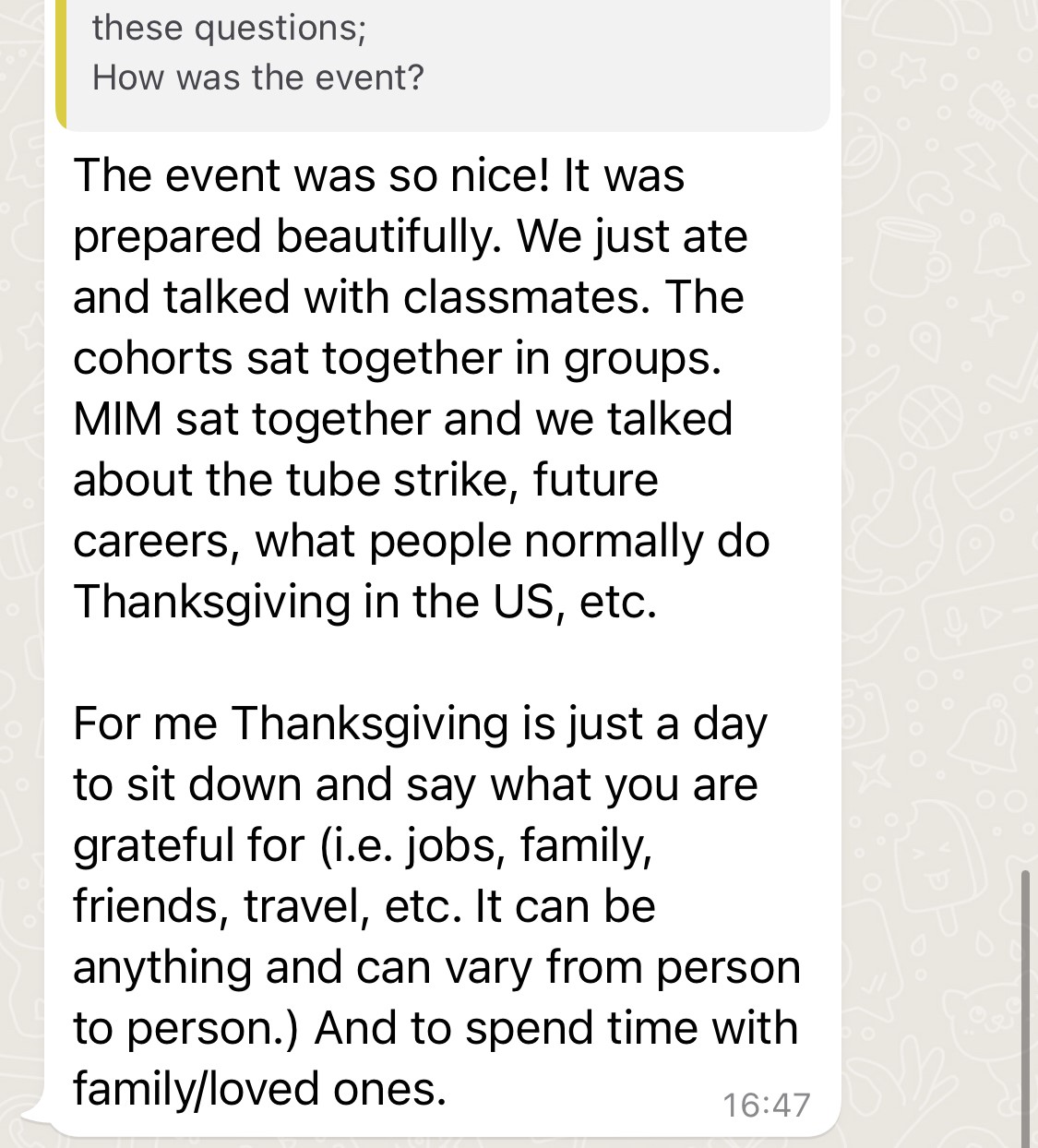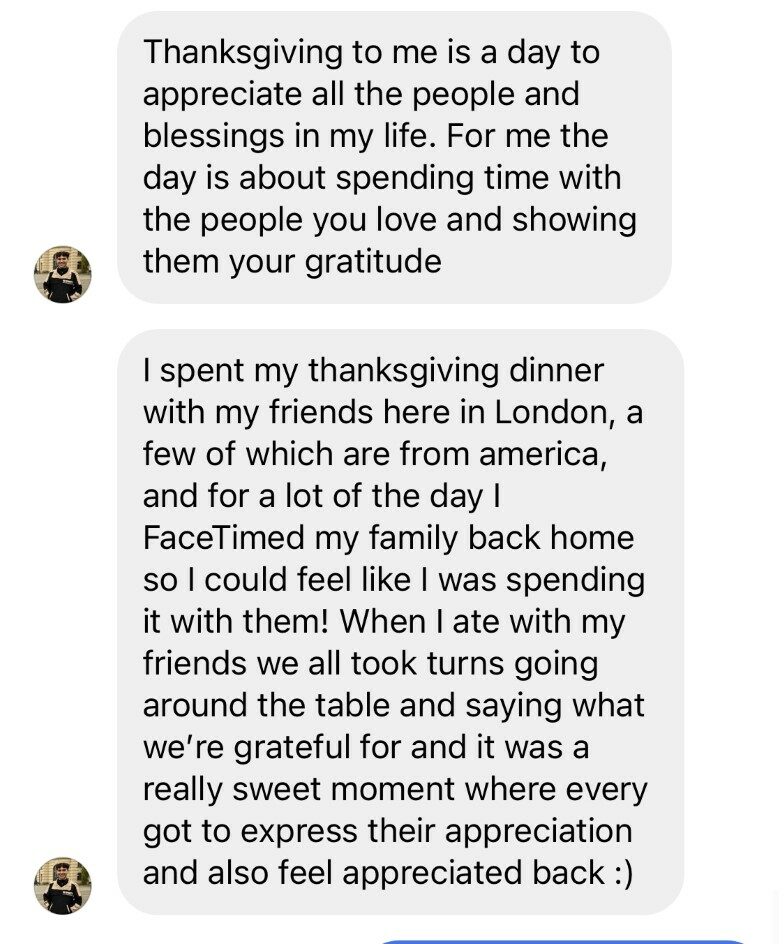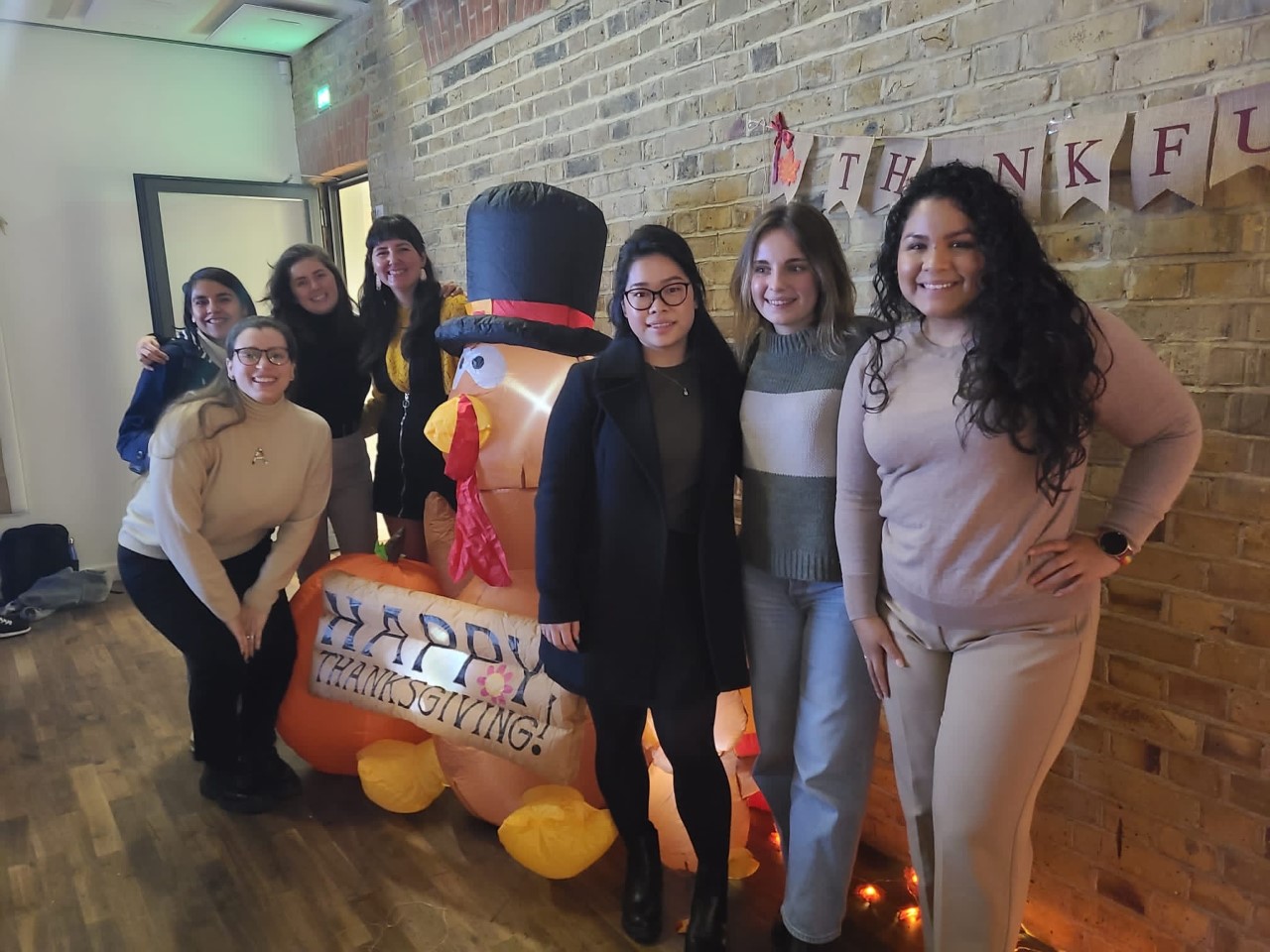 "The event was great! Eating together and meeting up with friends, as well as making new ones made this is a really memorable experience."– Tabitha Michael PG London
London, undergraduate campus
How did Hult celebrate Friendsgiving/Thanksgiving in London's undergrad campus?
The Thanksgiving lunch event was organized by the Hult Student Association so we could learn about the history of this traditional celebration in the US & Canada. But at the same time, Hult added lots of multicultural twists to make this event representative of all the student body which comes from so many different countries. 
Did this event help you to make new friends/build your community in your country?
Definitely, because I met lots of new people and learned about their culture. For example, I met a Colombian guy and an American girl who told me about how they celebrate this holiday time in their home countries.
What are you thankful for?
I'm grateful for the opportunities given to me, my parents and family, the opportunity of studying abroad with amazing people, and new friends that are becoming my second family.

San Francisco, postgraduate campus
This was my very first thanksgiving ever and it was great. Unfortunately, my friends and I were are scattered all over the country this year, so we had a mix of virtual & in-person Friendsgiving moments. It would have been great if everyone could have been there in person but being virtual was just as fun, only that there were no hugs this year ha-ha!
For Friendsgiving this year we had Jollof rice, grilled turkey, salad, and fried plantain, which is a very common dish for festive occasions back home in Nigeria. The meal was made by my friends. It was great to be able to share a part of my culture with the friends I've made.
For Thanksgiving this year, I'm grateful for the friendships I've made in Hult. These strangers I met during the last year have become the new family I didn't know I needed. They keep me grounded, support me and help me grow in different ways. Most especially, I'm grateful for Hult, without Hult, I might never have met these friends.
I'm so happy we all got to be with each other this holiday despite the distance.
I'm also grateful for my family.
Happy Friendsgiving!
Mowalola Onigbanjo

Dubai, postgraduate campus
Gratitude makes us great, generous, friendly, and close. My classmate and I prepared a Spanish omelet and shared it with students from the Hult Food Club and the Latin Social Club.
Lucia Castel

Boston, postgraduate campus
What made you want to attend this event?
I wanted to get the chance to share this beautiful holiday with my new friends, it was an activity that unified us more, also I LOVE Thanksgiving turkey.
How did Hult's campus make this Thanksgiving/Friendsgiving event make this unique to other thanksgiving events you've experienced?
I think it was unique because I'd never had the chance to spend a holiday surrounded with friends from countries all around the world. It is an amazing feeling to be able to learn from different cultures, learn how the same holiday is for each of them, and what it really represents. 
Daniela Concheso Giron
Boston, undergraduate campus
The Turkey Trot was a 5 kilometers footrace held to support charity organizations during the holiday season. The race started at the front of Hult House, and the staff had organized a whole buffet of fruit and pastries for all the participants. This event was very important because we had the opportunity to help families in need and at the same time burn some calories in a run.
It was a very new experience for me taking into consideration that in the Dominican Republic such activity is not a tradition, and I totally loved it! We even had matching t-shirts and it was really cool to see the Hult community united for a cause.
Back home in the Dominican Republic, my school always had a mini-Thanksgiving lunch. But experiencing a Turkey Trot with Hult was not only new but represented the true meaning of Thanksgiving. We spent time with other students and also contributed to charity with donations.
Maria Alonzo
We are glad to have seen so many students come forward to share the holiday spirit together across all our different campuses, and we look forward to growing our global community even more. Happy Friendsgiving from everyone at Hult!
---
Interested in being part of Hult's talented community? Take a look at our skills-driven programs and see which one will best suited for your academic and career dreams.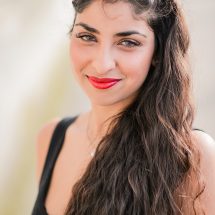 Omega Love
Created by our staff blogger Omega Love, she is passionate about delivering the same incredible learning and travelling opportunities she experienced during higher education. Born in London, she has lived in Spain, Germany, Italy and the USA, bringing an international perspective to her outlook, both professionally and personally. Omega works as a strong ambassador for the undergraduate program and enjoys showcasing the ever-exciting world of Hult to aspiring students!
Related posts