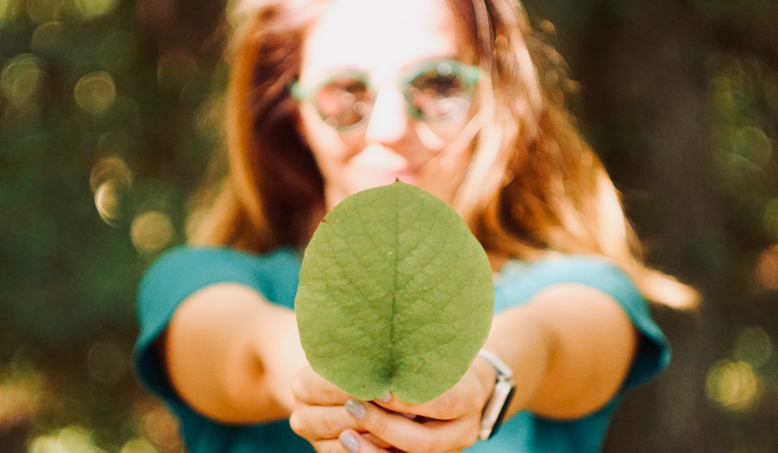 Imagine the following scenario: You're just about to cross the street when a car comes around the corner and is about to hit you. Most people would instinctively save themselves, take action, survive. So why aren't we doing the same thing regarding environmental issues and climate change? Just because it is not as tangible as an actual car, we can not treat it less seriously.
 A Carbon Literacy Revolution
Inspired by Hult alum Michelle Li's TEDxHultLondon teaser, I dug deeper into the issue. Maybe a reason for the population's collective behaviour around climate change is that most people don't have a clue about their carbon footprint and are therefore unable to make informed decisions. According to Michelle's organization, clever carbon, an individual's carbon footprint is made up of the three main categories: transportation, household and consumption. But, crucially, massive corporations are mainly responsible for the increasing CO2 emissions. Data recently revealed that only 20 firms are behind a third of all global carbon emissions.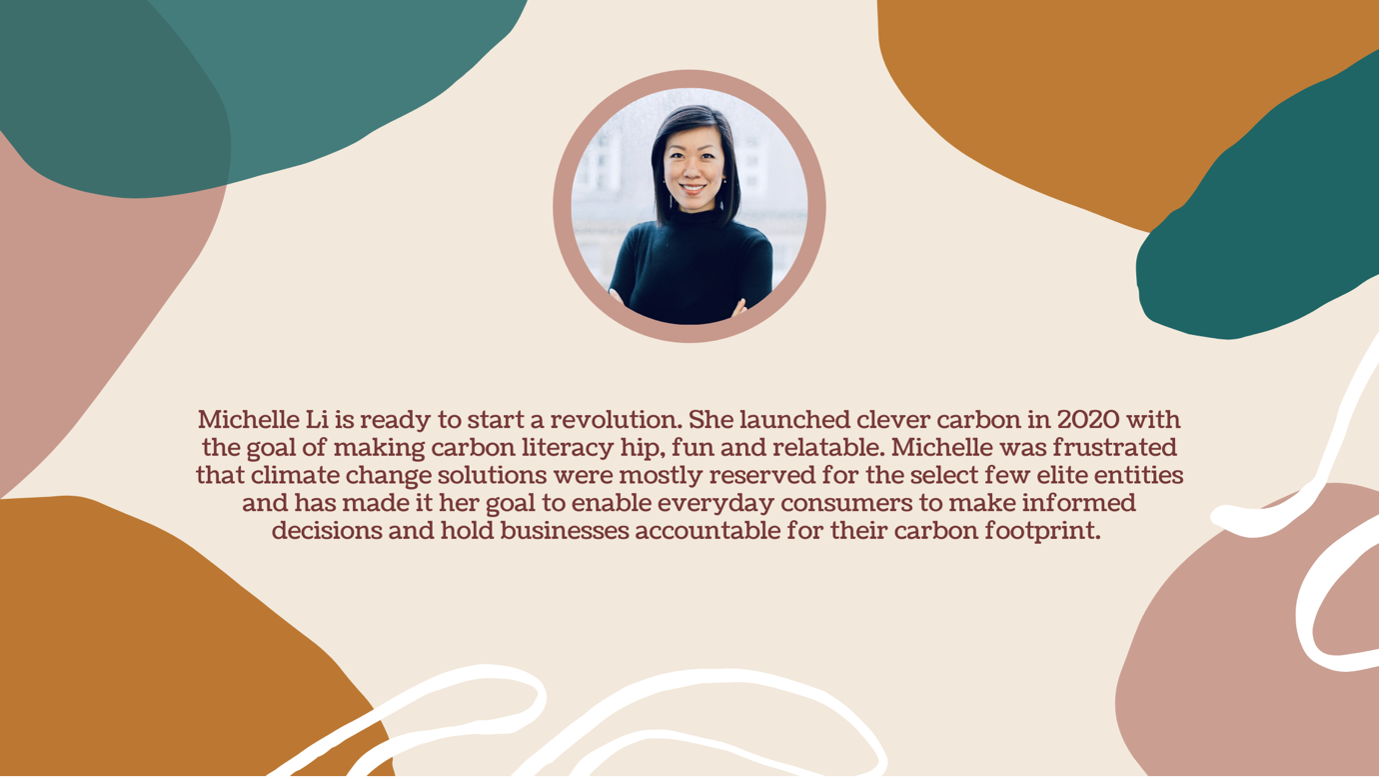 Sustainability in the business context
The environmental sustainability of businesses depends on developing "an ecologically resilient society, which should meet the needs and requirements of the present without compromising the ability of future generations to meet their own needs" (Das, 2014). Nowadays, many people are aware of problems such as climate change, plastic pollution of our oceans, and fast fashion. But, as a current International Business student, I was inquisitive about what businesses can do to drive change. Impressed by the example the company Patagonia sets, I came across the book "The Responsible Company" by Yvon Chouinard and Vincent Stanley. They state that making a profit for shareholders, providing for employees' well-being, producing excellent products, and protecting nature are crucial elements for responsible companies nowadays. At present, many start-ups and smaller businesses are keen to increase their positive impact and reduce waste and pollution from the start.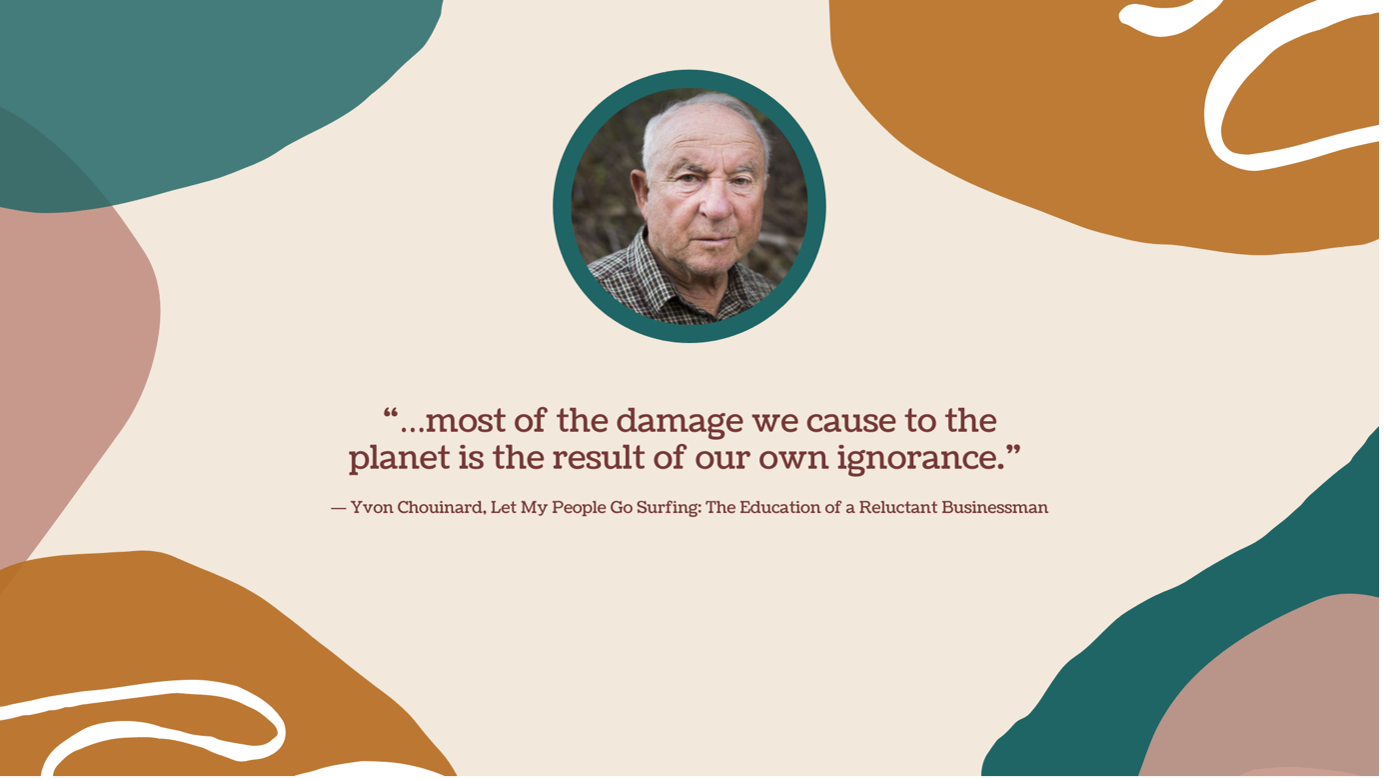 Small-scale changes drive big-scale impact
In December, I organized an exclusive panel—"A Conversation With Katie Walsh"—with the Diversity & Inclusion Forum at Hult London Graduate. Fashion designer and sustainability advocate, Katie Walsh, introduced THE RE-PETE PROJECT, which she is launching following the success of her previous brands Poltock & Walsh and Bolzoni & Walsh (as seen in Vogue, Elle, and more.) We got first-hand insight into launching a brand-new business based on sustainability and diversity, and the conversation opened up to how we could develop fresh ideas that could influence a real-life project.
As a fashion designer, it's not only about which fabrics you choose, it's also about where those fabrics come from, who is producing them, and tackling the whole long supply chain to make end products as sustainable as possible.
Her insights on the circular economy and plastic reductions just blew my mind. There are so many factors to take into account. As a fashion designer, it's not only about which fabrics you choose, it's also about where those fabrics come from, who is producing them, and tackling the whole long supply chain to make end products as sustainable as possible. I was personally impressed by Katie's aim to donate 10% of profits to The Ocean Clean Up. For me, it was clear that she is following her passion for reducing plastic pollution on a bigger scale.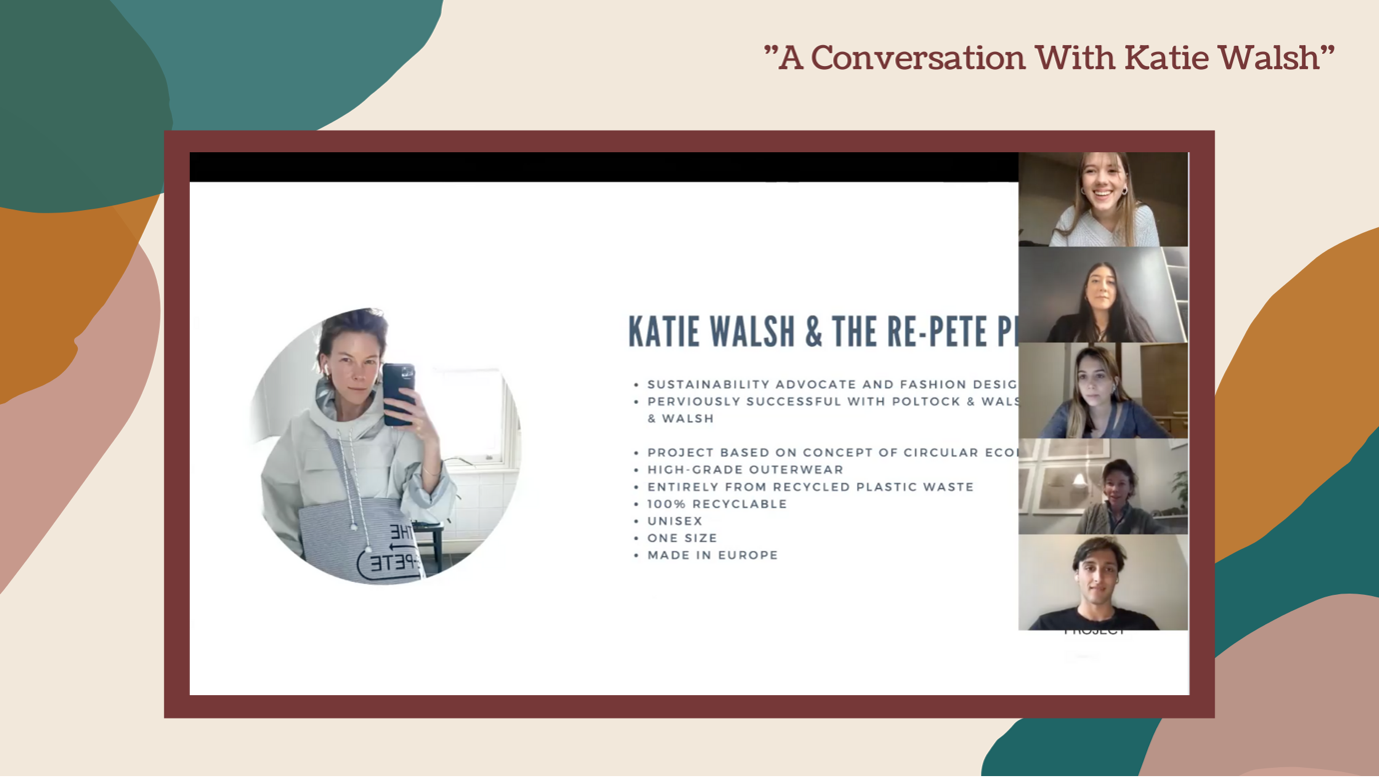 How the Hult Prize changes "Food For Good"
Another project I was lucky enough to be part of was this year's campus competition for the Hult Prize, where we dug deeper into the topic "Food For Good" and built a business model to drive change in the food industry. Before creating this model, however, there was a long research-process. As I have been a vegetarian now for several years, this project really influenced my choice to reduce animal products even more in my diet. Reading so much about food supply also motivated me to be more conscious about buying local food and fair trade products. I implemented one other thing during the time I spent tackling down my negative footprint: checking all products I buy on an app called "Code Check" to make sure I am not buying anything that harms the environment anymore.
We're all in this together
Going back to the main problem of businesses polluting our environment and contributing to climate change: if I as a customer no longer buy their products and am more aware of the harmful way they are doing business, many others must be able to see this problem now as well. Together we can drive change and do better. I am a firm believer that development can happen from the bottom, up. While it is not necessarily the customers' responsibility to spend hours checking every product when doing their grocery shopping or spend the whole day online looking for beautiful clothes that are made organically, as local as possible, and by people who are paid fair for their work—it is incredible to see how many people are doing this. Businesses are noticing this change more and more and, I believe, will therefore rethink their processes and policies.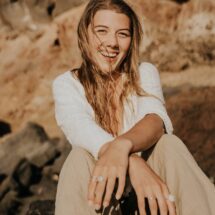 Maria Meisl
Maria Meisl is originally from Austria and came to Hult's London campus in September 2020. She's currently studying Hult's Masters in International Business (MIB) program and is proud to support the Hult blog as an Ambassador. While Maria is figuring out the best career path for herself, she's balancing that with meetings, teamwork, her job as a freelance web designer, and her social life in London. She's passionate about sustainability and innovation, and enjoys outdoor sports and making music.
Related posts