Hult's Virtual Skills Lab is an online global meeting space offering you the opportunity to skill up and get ahead—from home. Connect with likeminded go-getters from all over the globe and hear from world-class Hult professors on the latest topics and trends in live, interactive workshops and webinars.
Professor Olaf Groth presents a great and inspiring webinar on finding resilience in these strange times. This is an excellent virtual workshop that helps you understand what the future of business looks like and forecast trends on how companies will adapt.
Olaf is a Professor of Practice for Global Strategy, Innovation & Economics, Digital & Disruption Futures at Hult International Business School, teaching across a global network of campuses in San Francisco, Boston, New York, London, Ashridge, Dubai and Shanghai.
In case you missed "Coronomics: Resilience in the Global Pandemic Economy" led by Professor Olaf, you can catch our virtual workshop below.
See all upcoming Hult Virtual Skills Lab events and register here.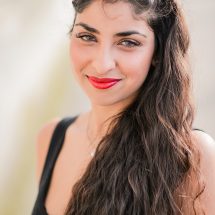 Omega Love
Created by our staff blogger Omega Love, she is passionate about delivering the same incredible learning and travelling opportunities she experienced during higher education. Born in London, she has lived in Spain, Germany, Italy and the USA, bringing an international perspective to her outlook, both professionally and personally. Omega works as a strong ambassador for the undergraduate program and enjoys showcasing the ever-exciting world of Hult to aspiring students!
Related posts