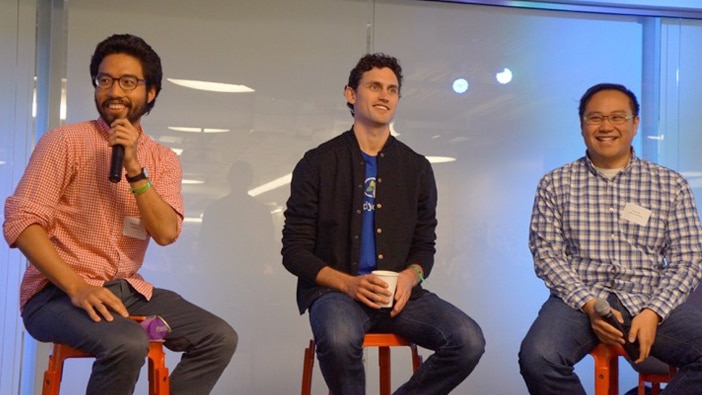 Hult San Francisco hosted the first-ever International Startup Marketplace, a gathering of start-ups and students from around the world, as part of the Bay Area's Global Innovation Week.
International Startup Marketplace (ISM) provided an opportunity for dozens of global start-ups to experience the culture of Silicon Valley. Organized by Hult professor Elliott Adams, ISM included keynotes and workshops throughout the day, as well as networking opportunities and mentorship connections. Over 350 students, alumni, and guests were in attendance, hearing entrepreneurial stories and sharing personal experiences.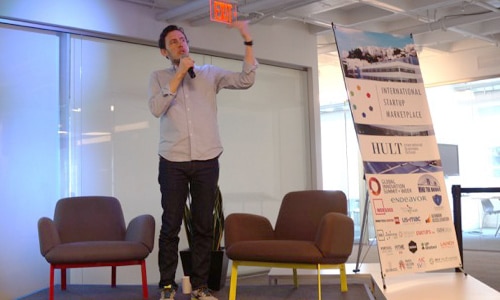 The conference took over most of Hult's campus, transforming it into a bustling entrepreneurship hub on February 20. Classes were canceled, giving students a break from academics and an incredible opportunity to immerse themselves in career discovery and networking with both local and global professionals.
Keynotes covered everything from customer development to investing, from making mistakes to finding trends in Silicon Valley and beyond. Speakers included Marvin Liao, Partner at 500 Startups; Claire Lee, Head of Early Stage Banking at Silicon Valley Startups; Chris Lipp, Pitch Coach at Stanford Graduate School of Business; David Frazee, Managing Partner at Richmond Global; Fadi Bishara, Founder and CEO of Blackbox; and Victor Hwang, Director of the Global Innovation Summit. The day also included workshops with Bay Area entrepreneurship organizations – Indiegogo hosted crowdfunding sessions, and Mind the Bridge gave a sample of their trademark "Startup School."
For Hult students, ISM was a chance to explore the world of entrepreneurship and, for many, make valuable connections. Most students in attendance had either been involved with start-ups before coming to Hult or came to San Francisco for this experience. Carmen Santos, a student from El Salvador in the Master's in Finance program, said hearing from the expert speakers at ISM helped her confirm that an entrepreneurial path is for her.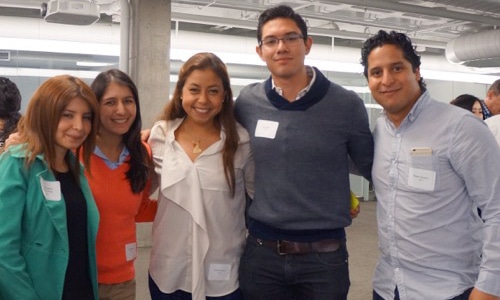 "It was something different," said Alberto Salamone, a Master's in International Business candidate from Italy, of ISM compared to other start-up events. "Most of the time, you only hear about ideas and how to sell to an investor. This was the other side, and it gave me the opportunity to discover corporations I didn't know about."
Those who were unfamiliar with start-ups still benefited, including Master's in International Marketing student Askshayata Sethi from India. "People like me who aren't planning to do a start-up still found it useful, because I got to listen to some of the best minds in the area here on campus." Sethi says she even made a connection with someone who wanted to talk post-graduation job opportunities with her.
ISM ended with a networking reception that also served as the closer for Global Innovation Week.
Related posts