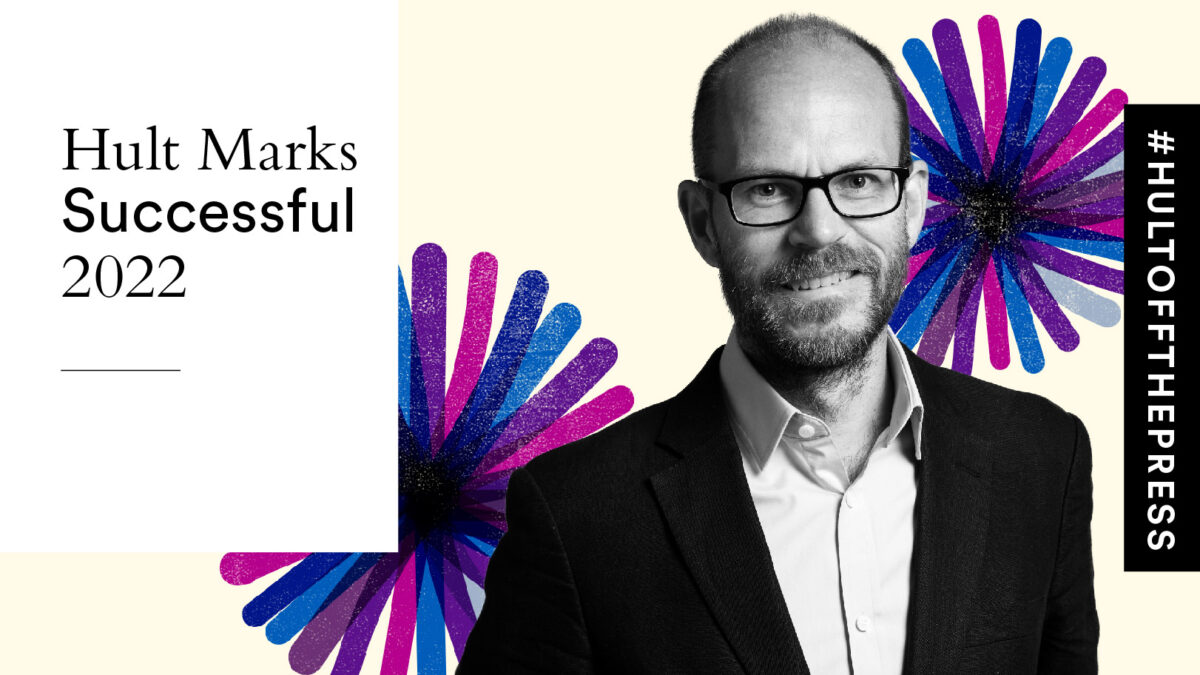 BOSTON, MA and LONDON, UK—Hult International Business School, a globally accredited business school with campuses in Boston, San Francisco, London, and Dubai, is celebrating a year of significant progress in 2022, led by pioneering innovations to its undergraduate program curriculum and the appointment of Matthew Lilley as president. Hult offers quality bachelor's, master's, MBA, and doctorate programs to an international student body with a learn-by-doing approach as a core tenet of its curriculum.
In 2022, Hult unveiled a refined Bachelor of Business Administration (BBA) program based on the evolving needs of the global workplace. Stemming from a variety of research that shows an increasing skills gap between employer needs and employee proficiencies, the Hult Bachelor of Business Administration program is designed to provide students with the knowledge and foundational skills to bridge that gap. The curriculum is focused on continuous skills development throughout a student's tenure at Hult, combined with mindset learning—developing an approach to business that fosters resilient, global, self-aware, and ethical leadership. This is supplemented with systematic coaching, feedback, and core and specialization modules built around the practical team-based challenges that Hult graduates will encounter in the workplace. Learn more about the program at www.hult.edu/undergraduate.
Also in 2022, Hult International Business School welcomed Matthew Lilley, PhD as its global president. A member of the Sheffield Hallam University Board of Governors, President Lilley previously worked as the CEO of Africa for Prudential plc, a vice president of equity research for Lehman Brothers, and an analyst for Sanford C. Bernstein. He's also worked as a consultant for The Boston Consulting Group and as a post-doctoral researcher in physics at the University of Heidelberg.
"Since stepping into the role earlier this year, I've been struck by the foundationally global mindset of the entire Hult community—from students and staff to our valued alumni network and, of course, our prestigious faculty members,"—Matt Lilley
"I'm proud to be a part of this impressive team and look forward to more progress in 2023, including a commitment to increasing our research output and impact, and continuing to innovate our programs based on the evolving needs of the global workplace."
President Lilley's educational career includes a Doctor of Philosophy (PhD) in Physics from the University of Cambridge, a Thouron Scholar in Physics from the University of Pennsylvania, and a Master of Arts (MA) in Mathematics from the University of Cambridge.
Finally, the Hult community is celebrating its placement on several prestigious universities and global rankings lists in 2022, including Financial Times Masters in Management, Executive MBA and Executive Education; The Economist Full-Time MBA; Bloomberg Businessweek Best U.S. Business Schools; U.S News & World Report Best Undergraduate Business Programs; Poets & Quants Best Undergraduate Business Schools; QS Online MBA; and several others. In addition, Hult's Bachelor of Business Administration program was shortlisted for this year's Innovation in Business Education Award by Reimagine Education. Learn more about Hult's awards and accolades at www.hult.edu/mba/rankings.
About Hult International Business School
Hult International Business School is for those made to do. Hult strives to create a better future for all by inspiring and challenging everyone within its dynamic community to make an impact that matters. With program offerings from undergraduate through doctorate levels, a global campus network, and a student body that represents more than 150 nationalities, Hult has proudly pioneered a learn-by-doing approach since its founding. Hult is recognized by business education's three most prestigious international accrediting bodies: The Association to Advance Collegiate Schools of Business (AACSB), the Association of MBAs (AMBA), and The European Quality Improvement System (EQUIS). To learn more, visit www.hult.edu.
Related posts