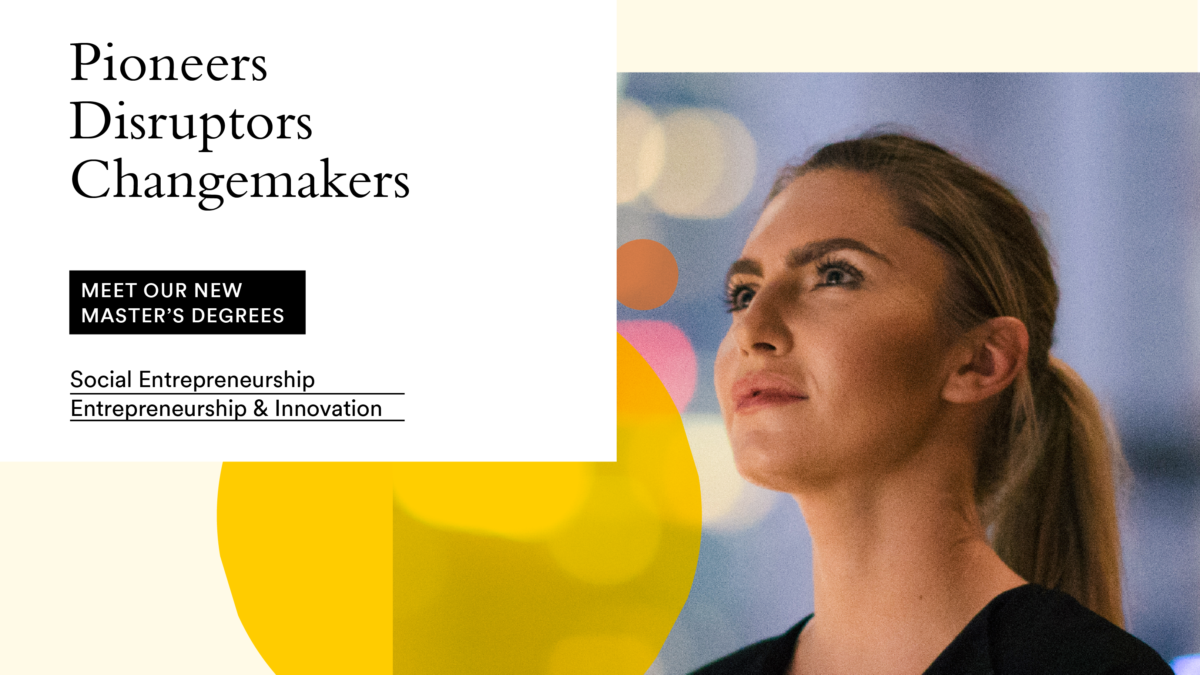 Are you motivated by the desire to create? Would you love to lead the way in entrepreneurship in Silicon Valley? Well, we have some exciting news—Hult is launching two new master's programs designed for purpose-driven leaders like you in the buzzing San Francisco Bay Area.
Why go to business school in San Francisco?
San Francisco welcomes innovation and is the base for the headquarters of 50+ Fortune 500 companies including Facebook, Google, Uber and many other breakthrough brands. Hult's San Francisco campus has a vibrant startup feel and is a space where you can make valuable contacts and collaborate with forward-thinking individuals. Think networking events and meetups. Be part of Hult's clubs and societies and get inspired to kick off one of your own innovations.
Here's what Hult alum, Chyna Probert, had to say about her experience studying at our San Francisco campus:
"We can take advantage of the business environment in the Silicon Valley area. Hult has enabled me to interact with CEOs of neighboring companies, share my ideas, and receive feedback from these experts in their field. One evening I met a CEO of a startup company at the Bay Club across the street from Hult. I asked him if he had any internships available for the summer—and I recently applied for a business development internship at his company. This was the night I knew I made the right decision in coming to Hult."
Chyna Probert
American
Class of 2020
Master's in Entrepreneurship & Innovation 
Full-time | One year
A program designed for students who want to be successful entrepreneurs or innovation pioneers. If running a startup is a dream of yours, you will get to learn how to product pitch. Expand your creative thinking with a product design module and see first-hand how business challenges can be solved with statistics and data tools. This course will equip you with the right business acumen when you need to launch your own new venture.
Hult's Master's in Entrepreneurship & Innovation covers these core modules:
Futures Thinking

Design Thinking

Theory of change

Digital Marketing

Business Model Development

Go-To-Market Planning

Investment Pitching

Leadership
Inspired by what you've seen already? Get more in-depth information on Hult's Master's in Entrepreneurship & Innovation here. 
Master's in Social Entrepreneurship 
Full-time | One year
There is a need now more than ever for entrepreneurs to have basic social responsibility. This course is designed for those on a quest to create a profitable business and do good at the same time. Learn how to use data to measure social impact and develop skills focussed on customer validation and sustainability. You will learn quickly how to deliver products that spark interest through our prototyping and feedback modules.
Hult's Master's in Social Entrepreneurship covers these core modules:
Social Impact Metrics

Futures Thinking

Design Thinking

Theory of Change

Business Model Development

Go-To-Market Planning

Investment Pitching

Leadership
Ready to start changing the world? Find out more on Hult's master's in Social Entrepreneurship here. 
Who are these programs designed for?
These programs are designed for people who enjoy taking risks—fearless entrepreneurs and go-getters. If you're someone that has a passion for identifying new technologies, view business as a tool to not only create profit but a brighter planet then these degrees will surely tick all your boxes.
What distinguishes the master's programs at Hult from other programs out there? 
From day one, you will be able to engage in real-life business challenges faced by real company's which gives you a competitive edge over other postgraduate students.
Courses are taught by experienced professors who are also CEO's, authors, and innovators. Our profs are well known for the way in which they guide and focus on real-world application, allowing students to constantly apply business principles throughout their courses.
Created for the 21st century entrepreneur

—

relevant modules

that shape reality
Being in an already competitive marketplace, the need to stand out from other candidates is vital to accelerate your career path. Hult's master's programs are top ranked by The Economist as well the Wall Street Journal. Consider doing a life-changing degree with us and drive your passion forward.
---
If you're ready to launch your career as an entrepreneur ion a global scale, start your application to Hult's new master's programs today.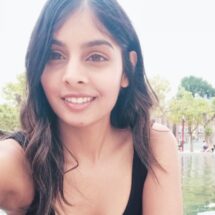 Ulisha Singh
Ulisha is a copywriter and contributor to the Hult blog. With her experience writing for various industries, from software to yoga, she has gained invaluable insights that allow her to create specialized content for her clients. In her free time, Ulisha likes to travel, work out, and eat her way through London.
Related posts