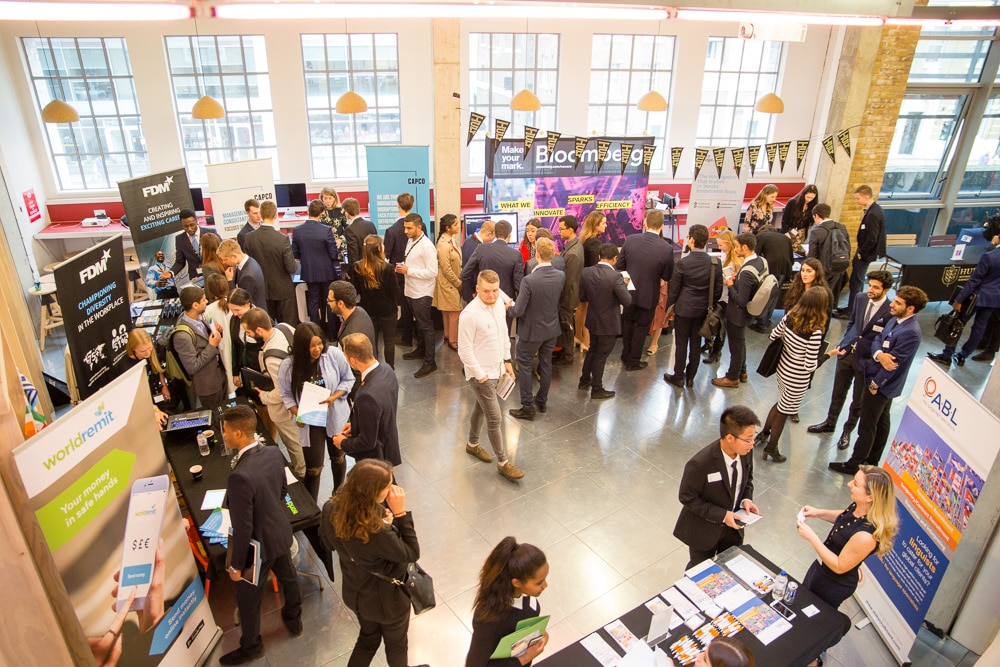 Hult Hires goes live!

Hult News, 6 years ago
0
2 min

read
This September, Hult London Undergraduate campus hosted its fall Career Connections Forum, where 28 companies showcased their brand and industry. Over 250 Hult Undergraduate and Postgraduate students attended the event and networked with potential employers.
What stood out the most is the number of alumni that brought their companies back to engage with the current student population and hire Hult talent. In sync with our entrepreneurial and innovative approach, we also had 12 startups looking to work with Hult Undergraduate and Postgraduate students, which adds another dimension to our alumni engagement and community growth.
EY, Bloomberg, BDO, Fisher Investments, Linkedin, World Remit and Volo were just a few of the companies represented via alumni in this connections format to give insights to our current students.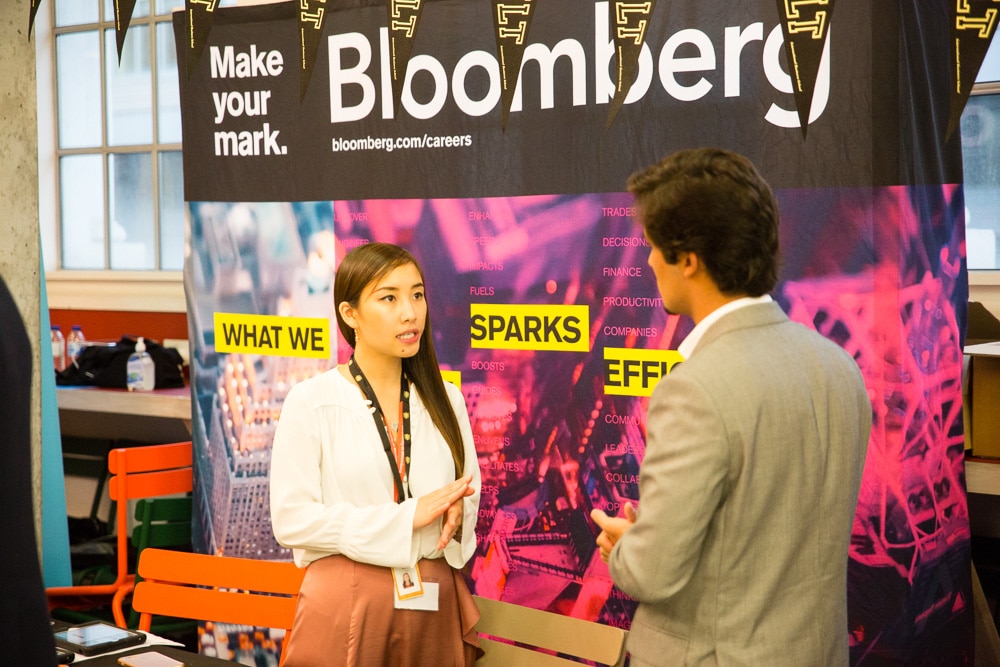 Hult Hires Hult is a product of long-term employment, professional networking, and alumni engagement strategy. We realize that using your personal network to provide opportunities to other alumni as well as current students, helps to:
Increase your own network
Add value to a fellow alumni experience
Create an employment resource of like-minded talent for your organization
Create an extra revenue stream via internal company referral bonuses
The alumni from EY and Google also engaged in active presentations about their personal journeys through the programs they graduated from, tips on applying and how best to approach their job search.
If you would like to be part of this journey, engage with current students or alumni for existing vacancies in your organization, reach out to vaibhav.rustagi@hult.edu. Search #HultHiresHult to find out more.
If you would like to find out more about our business programs, download a brochure here.
---
Written by Vaibhav Rustagi, Head of Global Alumni and EU Employer Relations at Hult. Originally posted here.
Kickstart your career with Hult's undergraduate business school. To find out more, take a look at our blog Channel 4's Dr. Christian Jessen to speak to Undergraduates. Download a brochure or get in touch today to find out how Hult can help you to learn about the business world, the future, and yourself.
Related posts