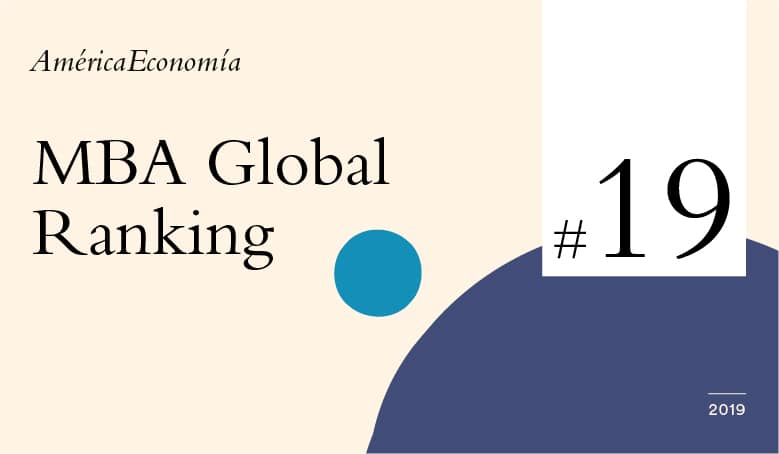 Hult is celebrating a rise in ranking for its Global MBA in the latest report released by AméricaEconomía.
The school's renowned MBA program was listed #19 in the world, building on its #20 position in 2018. Further accolades can be found in the subcategories, including number of Latin American students (#3 overall and #1 among non-Spanish schools), and most international MBA (#4 overall).
Hult's 2019 ranking pays testament to its diverse and multicultural student body, made up of entrepreneurial students from around the globe. The school's list of international campus locations, and its dedication to providing a highly relevant and forward-thinking MBA curriculum continue to attract candidates from a multitude of backgrounds, with noticeable increased interest from the nations of Latin America.
"I've met a network of people who have now become like family to me. I now truly understand the benefits that diversity brings and feel ready to face the world as a global leader."

Susana Gómez Portugal Monroy, Mexican, Class of 2018, Boston campus
AméricaEconomía is one of the Latin America's most widely read and influential finance and economics publications. Its annual MBA rankings assess business programs from around the world based on strength of multicultural experience, networking power for Latin American students, selectivity, international positioning, and focus on innovation.
Click through to read the full feature. 
Said Hult President, Dr. Stephen Hodges, of the new ranking:
"Success in rankings like these is thanks to the hard work, enthusiasm, and mindset of Hult students, alumni, and faculty around the globe. We're extremely proud of our MBA program and the strong performance of our Latin American graduates in the international workplace. To be recognized by AméricaEconomía, and to build on last year's ranking, solidifies the impact of our programs for students from this region in the ever-changing business landscape."
---
For more information on Hult's Global MBA program, download a brochure now.
Related posts