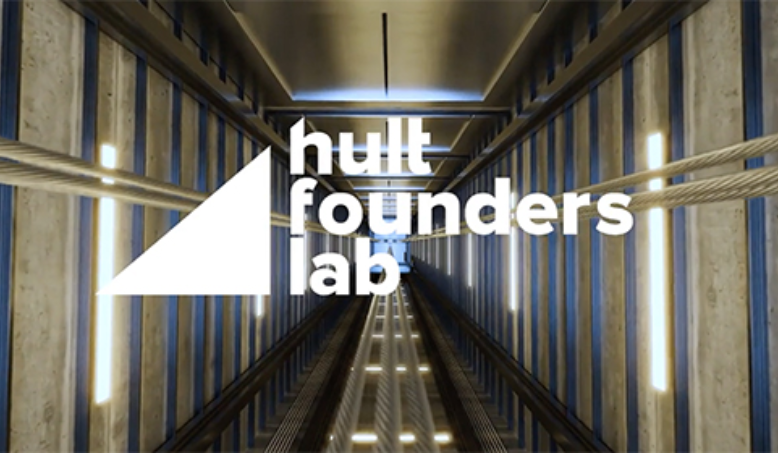 It's not every day that you get 30 brilliant young business minds in one place. Even rarer that they all get a chance to present their business plan with a view to winning a place in one of the top tech startup incubators in Europe.  
Last month, on Hult's undergraduate campus, exactly this happened. The Hult Founder's Lab hosted a business fair at the heart of entrepreneurial East London to showcase the immense talent they have cultivated from our Bachelor's of Business Administration program. We couldn't miss this one.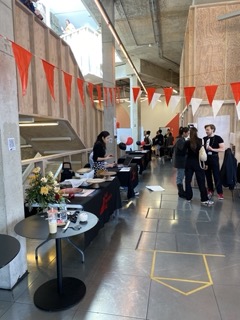 The contenders
Hult is a business school for doers. Practical skills and real-world experience is at the heart of everything we do. This business fair was the perfect example of how our students are embodying this philosophy better than we could ever say it. 
Introducing Hult Founder's Lab…
Everyone in Hult Founder's lab is an entrepreneur. It's that simple—to get in you need a solid business idea, something that's really going places. Then through workshops, networking, and business fairs like this one, your idea becomes a startup.  
A startup incubator, Hult Founder's Lab is a collection of business brains that distill Hult's learning-by-doing approach to education. So why don't I stop talking and SHOW you some of those business brains and their ideas.  
Six Founders. Thirty Seconds. One Elevator. 
Here are the students featured in the video
Paul Schanaman, SlapRight—social media platform designed to share and rank one another's skills and abilities. 
Wilhelm Schenk—Black Lab Media—media production company specializing in high-quality, fast-paced video and photo production.  
Mario Alla, Ogier—Virtual business card business. One scan saves a contact's details forever. 
Victoria Neumer, COCON—A multi-sided platform where students can trade pre-owned furniture and other student essentials. 
Alejandro Hernandez, Alex's Floral Designs—Floristry with a focus on capturing exact moods bringing joy.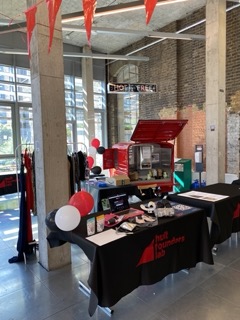 What you've just seen is a sneak peek into some of the best business pitches the fair had to offer. Who was your favorite? You may have also taken an early look at the winner too! I'll let you know who a little later on…
The judge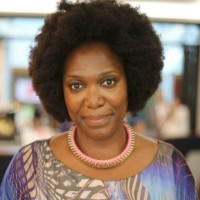 Before we officially kicked off, I had a chance to chat to Osmin Callis, who had agreed to act as one of the business fair's judges. Osmin is the COO of Satoshi BlockDojo Limited, a blockchain incubator that does everything under the sun and more for their clients. Listen below. 
Osmin understands what makes an impressive startup. That's proven with 20 years of experience in the financial sector and as an innovation specialist. Next, she outlines what she'll be looking for when making her final call. Think business model, scalability, and passion. 
Finally, I may have gotten Osmin to spill on who had caught her eye so far. It was early days at this point, but it's a good sign if your business impressed this early on. Shout out to Victoria's pre-owned student items platform.  
The why
So, why do all of this? It's crazy to think all of this was organized by undergraduate students. The Hult Founder's Lab are quite a group, and by the scale of the event you'd imagine this was their full-time job. Each member is driven by their own self-belief and business acumen. Business fairs are the perfect way to show off their skills and network with like minds.  
Professor Daniel Rukare, The OG Founder of HFL (Hult Founder's Lab) had this to say: 
Daniel Rukare is Professor of Entrepreneurship at Hult International Business School's London campus. Daniel is a leading consultant with interests in strategy and innovation. He has corporate experience with companies like TNT, FedEx, and DHL. Daniel specializes in maintaining the complex link between the corporate and academic worlds.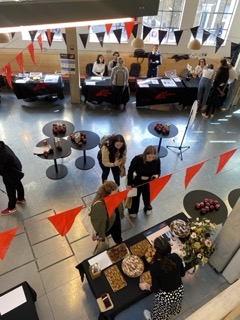 The winners
Whose elevator pitch were you most impressed by? You might be surprised to know that you've already seen all three of the winners! Here are the details they couldn't pitch in 30 seconds. 
3rd place and £1,000 GBP toward business development—Wilhelm Schenk and Black Lab Media 
There ain't no business like show business. Wilhelm and Black Lab Media's business plan going forward is to invest heavily in the movie industry. He predicts immersive media and virtual reality will take how we interact with movies to the next level.  
Here's how Hult Founder's Lab helped them get an already thriving business in Stockholm and London reaching for the stars. 
2nd place and £1,500 GBP toward business development—Mario Alla and Ogier
Mario knows business cards. He gets that they can be the foundation of a thriving professional relationship. This is why making them sustainable, to him, is the logical next step.  
The technology's potential goes further than this. Mario hopes musicians, entertainers, and street performers can use Ogier to further monetize their craft. Offering them a QR Code combined with Apple Pay allows members of the public to get their details and give them a tip all in one tap. 
1st place and a place in the Eligent Incubator—Victoria Neumer and COCON
It's always a good sign when you catch the judge's eye early on. Congratulations to Victoria and her business partner Sifollia Putri Linnga and their student resale platform COCON! 
Victoria's favorite professor was Daniel Rukare, which meant she was always destined for greatness within HFL. From the early days, the business has really taken off, with its sustainable impact really capturing the imagination. You can really hear she means what she says.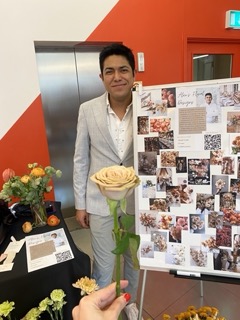 A campus buzzing with ideas, music, and food wasn't the worst way to spend an afternoon. This business fair wasn't the first, and it won't be the last in a series of celebrations of the business talent Hult Founder's Lab have to offer. Check out their website for updates on all the exciting stuff HFL have coming up.  
The world needs the next Wilhem, Mario, and Victoria. If you're new to the Hult universe, check out which bachelor's is right for you with our undergraduate course quiz. And if you're not, what are you waiting for? Apply to Hult Founder's Lab today.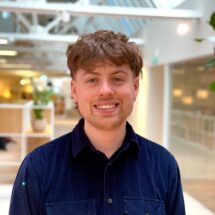 Noah Ackland
Noah Ackland is a copywriter and blog coordinator at Hult. Originally a freelance writer, his portfolio spans the full range of the thematic spectrum with articles on Fintech to Feng Shui. Working primarily in startups, Noah understands the importance of topical content when growing a brand. A keen hiker and swimmer, he's a big fan of being exhausted in his spare time.
Related posts