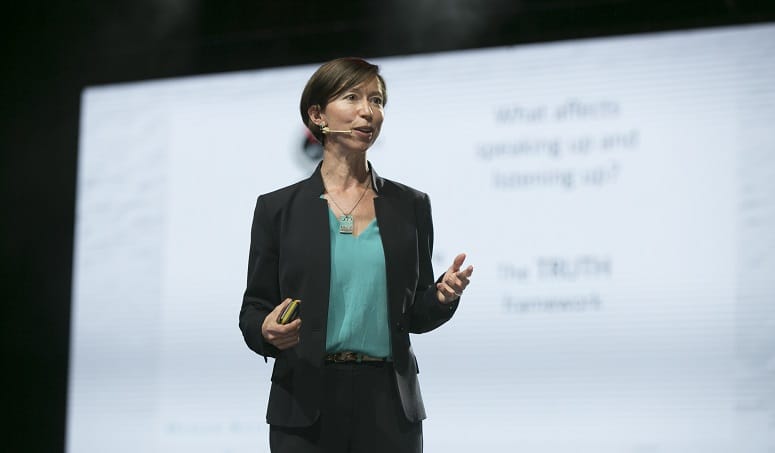 Hult faculty recognized with Thinkers50 Radar Award

Mel Cloney, 4 years ago
2 min

read
We're delighted that Professor Megan Reitz has been shortlisted for a Thinkers50 Radar Award. This award recognizes members of the new generation of business thinkers "most likely to shape the future of business and business thinking." Megan's shortlisting comes in recognition of her research on mindful leadership with Michael Chaskalson and on speaking truth to power with John Higgins. We sat down with Megan, Leadership and Dialogue Professor at Hult, to learn more.
Tell us a bit more about your research?
Mindful leadership examines the role that mindfulness interventions and practice can have on key leadership capacities. Speaking truth to power explores how and why people stay silent at work, the consequences to individuals and organizations, and how we can encourage speaking upꟷin particular through listening up. The research has resulted in many publications, including two books and six Harvard Business Review articles. It's also featured on the BBC and in Forbes Magazine.
And you've got a new book out. Tell us about that?
'Speak Up: Say what needs to be said and hear what needs to be heard' (FT Publishing, July 2019) is out now! It explores how day-to-day conversationsꟷand the choices we make about what to say and what not to sayꟷare decisive factors in whether we get promoted or sidelined. Or whether we steer clear of trouble or find ourselves in it up to our necks. It shows how conversational habits evolve in teams and organizations. And how this determines levels of innovation, creativity, and engagement… As well as malpractice, lost opportunities, and disengagement. It helps the reader to understand and navigate power, status, and authority. So that they can make themselves heard and, crucially, so they can help others to speak up too.
Sounds powerful. Anything else on the horizon for you?
I'm doing a lot of work with the National Health Service in the UK at the moment. This is such an important context for speaking truth to power. Speaking up is a very hot topic right now. Many Ashridge clients, across all sectors, are seeking to add speaking up to their list of core values. But they're also struggling to sustainably change culture in this area. I will be doing a lot in that space over the next few months and probably years. My next research inquiry is on cross-cultural differences in speaking up. Also on the specifics of how we can change our habits of speaking and listening through in-the-moment awareness (mindfulness). So watch this space!
Follow Megan on Twitter @MeganReitz1
Connect with Megan on LinkedIn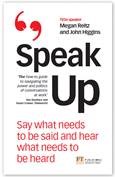 ---
Want to expand your mind and your skillset, and learn from world-renowned practitioner faculty? Download a brochure now to find out more.

Mel Cloney
Mel is a staff blogger working in London, and is passionate about the Hult journey. Her writing focuses on faculty, academics, and student and alumni experiences. She's a food, scuba, and running junkie with a penchant for all things French.
Related posts