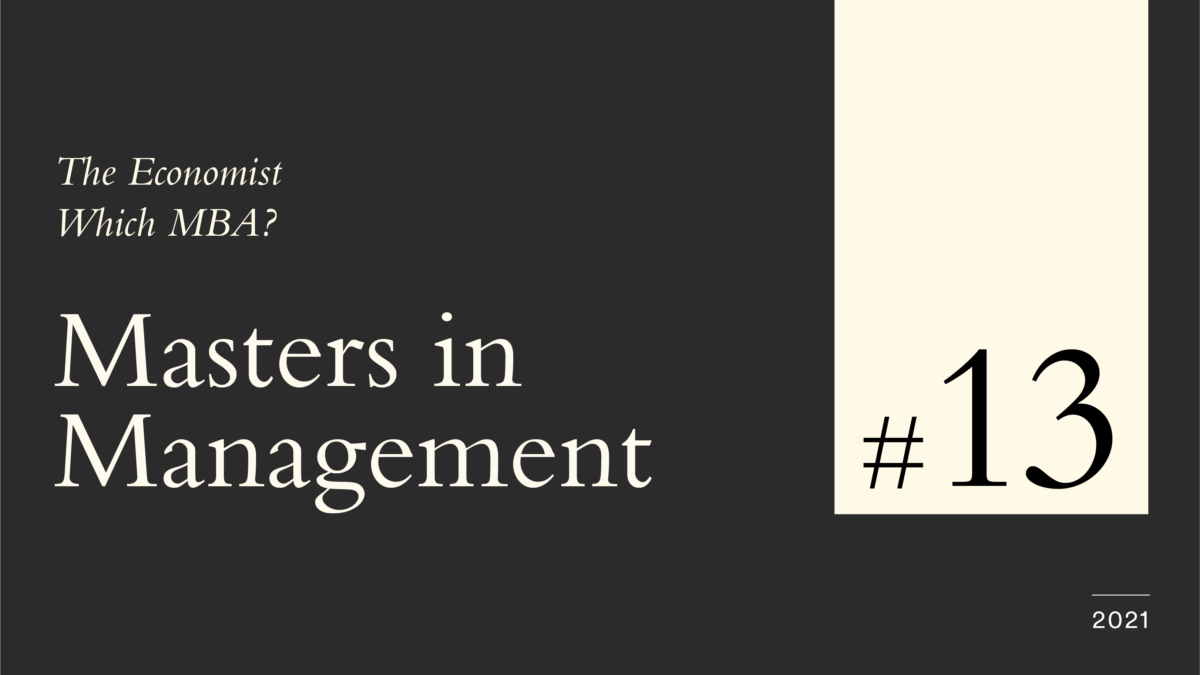 Hult is proud to have achieved #13 overall in the Economist's Which MBA? Masters in Management 2021 ranking for our Master's in International Business program.
As well as jumping up four places from 2019, we've scored high on some of the most sought-after categories:
– #1 for diversity of recruiters
– #5 for student / faculty diversity
– #6 for overseas alumni chapters
– #11 for post-degree salary
– #12 for educational experience
Achieving these high positions in the diversity categories reflects our goal of ensuring diversity within every class across our entire community. With over 140 nationalities and 130 languages currently represented across Hult's programs, it's clear why Hult is the preferred choice for students who want to make their mark on the international business landscape.
Dr. Stephen Hodges, President of Hult International Business School, shared these words about this latest achievement:
"I couldn't be more proud of what we've achieved across all of our programs in this year's rankings. Commanding key positions in areas like diversity, post-degree salary, and educational experience are a testament to our school's exceptional community and hard work.

With our latest curriculum redesign, impressive alumni, and outstanding student body, I'm looking forward to seeing what we achieve next."
This ranking joins recent others from prestigious bodies including the U.S. World & News Report, FT, and Bloomberg Businessweek who all recognize Hult among the top business schools globally.
---
What's on your academic to-do list in 2022? If skilling up, practicing business, and building a professional network are top priorities then, our master's programs could be the best way to make your dreams a reality. Study in up to six influential cities across the world and experience a life-changing personal and professional transformation.
Related posts