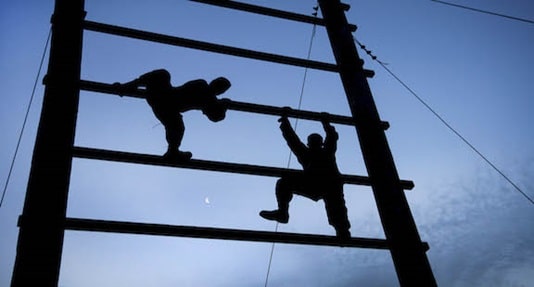 How to Overcome Culture Shock

Hult News, 10 years ago
0
5 min

read
When we make a big move that requires us to adjust to a new environment, we can go through a roller coaster of emotions. When the new environment is a different country, that roller coaster has a more specific name: culture shock.
Culture shock starts with the excitement of being in a new country – the cornucopia of sights, sounds, and smells, and an ever-present "buzz" in the air. But when the "honeymoon stage" phases out, reality sets in. In my case, I started noticing the differences between what I was used to back in Kenya and what America had to offer. I remember my frustration when I first tried to activate my credit card. I called the  customer care line after the automated machine instructions failed me. "My phone doesn't have a 'pound' key," I complained. After several hours on the phone, the equally frustrated customer service representative walked me through my phone keypad to trace this mysterious key. I felt like a kid in kindergarten as we went through each key, until I got to the last one where I finally found the hash symbol (#),  or what Americans call the pound key – the magic key I thought I didn't have!
But the differences didn't seem to end. I remember the shock I felt when I ordered "chicken and chips'' at a fast food restaurant, only to be given a bag of "potato crisps'', or what Americans call "chips". My intended order? Chicken and fries. Every day seemed to unfold more challenges. I even hung on tightly to "my" units of measurement: kilograms, Celsius degrees, etc. But I finally had to adopt pounds, ounces, miles, and Fahrenheit so that I could be understood in a day-to-day conversations.
In time, I have come to appreciate and love my new home in San Francisco. What is there not to love about this city? I have made friends, and I realize now that most people on campus have an accent (not just me!) – what matters most is being clear in how one communicates. Speaking of accents, a funny moment in class occurred when a professor attempting to confirm my classmate "Gracie" referred to her questioningly as "Crazy"?
In the past six months of my MBA program at Hult, I have learnt some big lessons on how to overcome culture shock. Here are some helpful tips:
Keep an open mind; do not automatically perceive something that is different as "wrong" or negative.
Guard against assuming or interpreting behavior from your own cultural perspective, or filter. For example, I used to wonder why everyone was so "superficially" friendly, until I learnt that Americans often use the phrase "How are you?" to mean "hello," or "I am acknowledging your presence as I pass you in the hall."
Spending a lot of time communicating with friends back home can exacerbate homesickness and delay the acculturation process. Instead, I urge you to get out of your comfort zone and make friends. Get to know your classmates by attending as many social events as you can – this helps with adjusting to a new environment, especially in the beginning.
Nurture new hobbies to build your network with people. For example, I never thought I'd visit museums, but on my visits I have unexpectedly connected with people in unlikely places.
When you come across things you do not like, write them down and then ask yourself: can I change them? If not, then you can find a way of living with them.
Above all, maintain your sense of humor! I have learnt that when I make a cultural gaffe or don't know what to do in a social situation, and I laugh at myself, others laugh with me – not at me. This had led to some great exchanges on our experiences overcoming cultural challenges.
Do not let the culture shock of unfamiliar territories lock you in a cocoon of loneliness, boredom, frustration and negative emotions. Instead, choose to embrace change, laugh at your mistakes, and make new friends. You will find yourself learning and enjoying the journey. Before you know it, you will be so accustomed to your new environment that you will want to prevent time from flying so fast. And keep this inspiring quote in mind: "Just when the caterpillar thought the world was over, she became a butterfly," from Barbara Haines Howett's book, Ladies of the Borobudur.
I'd like to invite you to share your biggest cultural mishap and lessons learnt – please feel free to send your experiences my way.
Suzy Wanja is a passionate Hult Global Ambassador. She is from Kenya (home of safaris!), and was an Audit Manager in a Big 4 firm prior to starting her MBA @HultSF. She loves traveling and has visited Canada and over 13 states in U.S.A – and still counting!
Photo courtesy of Wikimedia Commons.
Make the most of what your career has to offer with a Masters in International Business from Hult. To learn more, take a look at our blog From East to West: Reflections on immersing myself in new cultures at Hult, or give your employability a huge boost with an MBA in international business. Download a brochure or get in touch today to find out how Hult can help you to explore everything about the business world, the future, and yourself.
Related posts