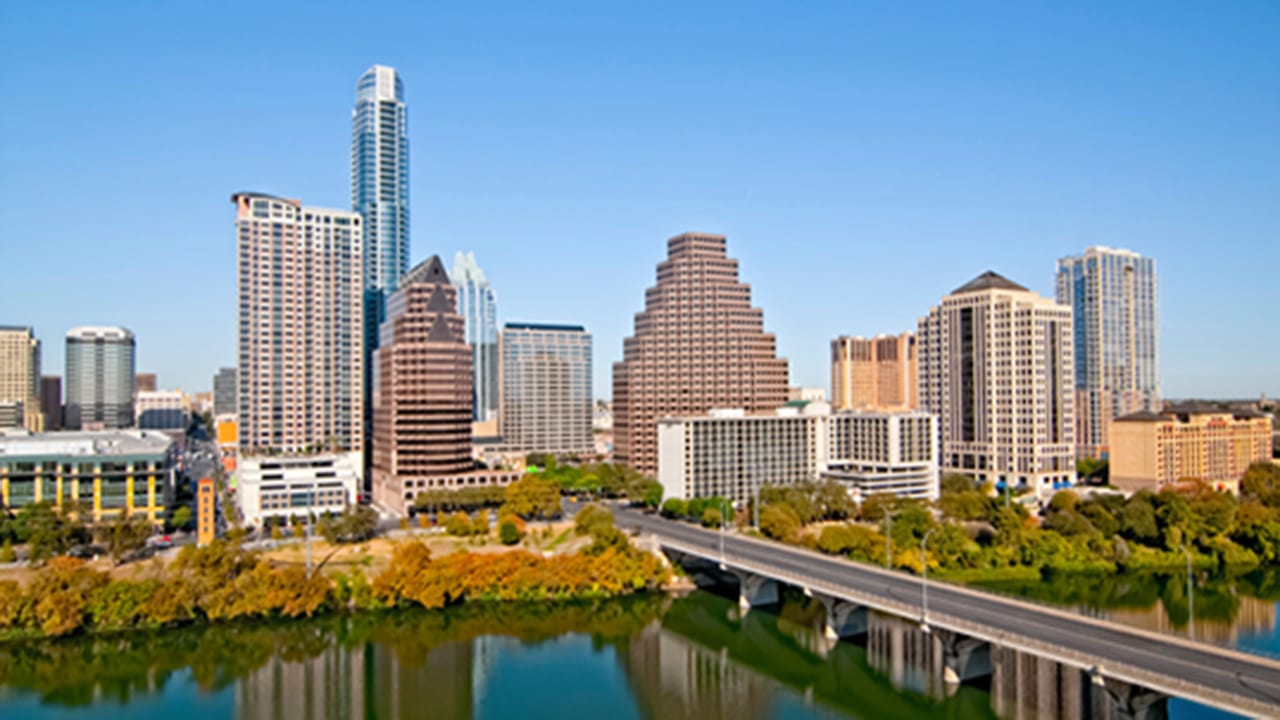 The U.S. continues to be top of wish lists for people looking to forge a career outside of their country of origin. Despite the U.S. continuing to struggle in the wake of the global recession and with employment growth painfully slow, the glamor of cities like San Francisco and New York is hard to resist. But if you're a business school student and your priority is to get a good job in the U.S. as soon as possible after graduating, there are other cities worth considering. As Katharine Boshkoff, our VP of Global Career Services advises our students at the start of every year: Go where you are wanted. Go where your skills and pedigree are most appreciated and desired.
Everything's bigger in Texas
The job market in Texas is solid and employment growth is strong. Of the top five job market hot spots in the U.S., three are in Texas – Dallas, Houston, and Austin. If you're not from the U.S., the chances are you think Texas and you think ten-gallon hats, cowboy boots, and dusty saloon bars. The modern reality is that Texas is a hub of homegrown and international talent, and businesses are flocking to the region. Drawn by the diverse and culturally rich lifestyle on offer and the low cost of living, young professionals are making Texas an incredibly attractive destination for those looking to further their career in the U.S.
Human resources firm Adecco sees huge potential in Austin in particular; its senior vice president Kristy Willis told Forbes: "Austin has really become known as a great place to live as the city is known for its diversity and cultural activities. "This combination has encouraged companies to flock to the area as a high level of local universities ensures a large, highly skilled pool of talent."
Job market A-OK in OKC
Oklahoma City is undergoing a renaissance in more ways than one and is number six on the list of hottest U.S. job markets, putting it ahead of New York. With the highest annual earnings growth rate in the U.S. and ranked in the top three for lowest unemployment rate by the Bureau of Labor Statistics for more than three years, Oklahoma City is booming. A strong economic climate, diverse industries, and low tax rates mean that businesses are thriving and job opportunities are plentiful.
The success of the city's major industries – biotech, aerospace, and the energy sector – make it home to three of Fortune's '100 Best Companies to Work For'; but it's not just corporates that are doing well in the city. The low-cost, business-friendly environment and the burgeoning tech scene are attracting increasing numbers of start-ups and entrepreneurs. Add to that one of the most affordable housing markets in the country, a compact and well-connected city center, and a lively social and entertainment scene fuelled by the large number of student and recent graduates in the area – Oklahoma City offers a quality of life that's hard to find elsewhere in post-recession America.
There's a reason for the reputation
The temptation to go for a job in the internationally famous, tried and tested business capitals of San Francisco and New York isn't just about the glitz and glamor. The job markets in these cities continue to grow and offer considerable career opportunities.
San Francisco's reputation as the world's premier destination for entrepreneurs, the world leader in the technology and digital industries, and a center of creativity, is well earned.  Home to some of the biggest breakthrough companies of this century but centered on a start-up-driven economy, the city offers incredibly diverse career options and a vast network of entrepreneurs. Similarly, New York is still a huge and thriving job market.
It all boils down to priorities and what makes the most sense for you and your career. When you consider factors like competition for jobs, cost of living, the entry level of job you're aiming for, and the speed with which you want to be employed – it's worth looking into which U.S cities are going to give you the most return.
Image credit to Thinkstock
Hult offers a range of highly skills-focused and employability-driven business school programs including a range of MBA options and a comprehensive one year Masters in International Business. To find out more, take a look at our blog My Masters in International Business: Looking back on a life-changing year. Download a brochure or get in touch today to find out how Hult can help you to learn about the business world, the future, and yourself.
Related posts