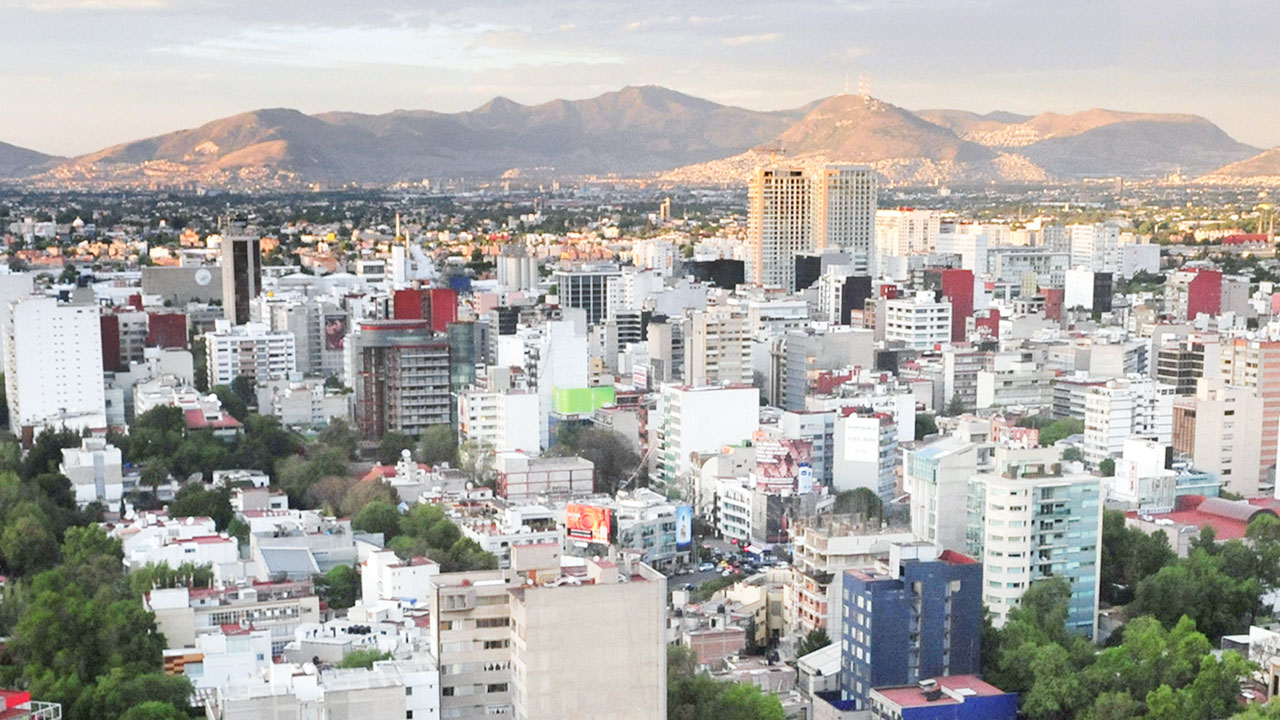 Latin American economies have blossomed in recent years, outstripping many developed nations in the process and creating demand for MBA jobs. The past decade has seen the middle class grow bigger and demand for consumer goods increase, while infrastructural improvements have laid the foundations for future growth.
The rise of the mobile ecosystem is one of Latin America's biggest success stories, as it has been a major source of economic growth and job creation. By 2020, it's estimated that the contribution from the mobile ecosystem will grow to $275 billion. But there are plenty more positive signs, as the region – and three countries in particular – are facing a very bright future.
Mexico prepares for oil jobs dash
Mexico's oil and natural gas market was reformed earlier this year to allow foreign investment for the first time. This move effectively ended the 75-year monopoly of state-owned Pemex and represents a fresh start for the sector.
According to the U.S. Energy Information Administration, oil production rates will increase long-term thanks to the liberalization of the market. It has significantly revised its expectations upwards, while studies by the National Ocean Industries Association and the American Petroleum Institute point to the creation of nearly 230,000 jobs annually thanks to private sector spending commitments.
With Mitsui & Co., Royal Dutch Shell, and U.S.-based Chevron among the big corporations interested in Mexico, the oil and gas jobs market is set to boom.
Much more than just another BRIC in the wall
Brazil's recent jobs growth has been well highlighted thanks to its role in the BRIC group. Alongside Russia, India, and China, it has been one of the top economic performers in the past decade.
This is very much evident in the ICT sector, which is currently dealing with a talent deficit across the industry. With the information technology and communications sector set to reach $430 billion in revenue by 2022, making it the third-biggest ICT sector worldwide, now is the right time to establish yourself in a Brazilian company.
Microsoft and Dell are two of the biggest hirers in this industry, and last year they were voted as offering the third and sixth best multinational workplaces in Latin America.
According to Sergio Sgobbi, Brasscom director for education and training, the main problem is identifying the right candidates with the right experience range, so MBA graduates looking to take the next step in their careers will be well placed to capitalize on this growth.
Colombia ready for growth
Thanks to a strong policy framework and skilled economic management, Colombia's job market is on the up.
The future prospects of Latin America's fourth-largest economy are very good, as the World Bank has named it the best country in Latin America for doing business. Valerie Cerra, the International Monetary Fund's mission chief for Colombia, has also labelled recent job creation as "robust" thanks to macroeconomic and structural reforms.
In 2013, travel and tourism directly supported 457,500 jobs in the country, according to the World Travel and Tourism Council. This represents 2.2 percent of total employment. The figure is expected to rise by six percent in 2014, and by 2.4 percent annually until 2024, demonstrating a fantastic level of sector growth.
The Colombian telecommunications services market is also growing, as the combination of a positive economic outlook and greater competition underpins the need for more jobs. With some companies looking to quintuple investment, this sector is ripe for ambitious young business executives.
Miami has also benefited from the improving jobs market in the continent, as it operates as the headquarters of Latin American operations for hundreds of multinational corporations and this has fostered its growth as a trade bridge between the U.S. and Latin America. This, coupled with the unique mix of finance, commerce, and culture the city offers, has also led to Miami becoming a hub of executive education and international talent.
All three nations offer fantastic job opportunities across various sectors. But when taken as a whole, Latin America really is an attractive proposition. So why not take the next step in your career here?
---
If you would like to find out more about Hult's business programs, download a brochure here.
Make the most of what your career has to offer with a Masters in International Business from Hult. To learn more, take a look at our blog My Masters in International Business: Looking back on a life-changing year, or give your employability a huge boost with an MBA in international business. Download a brochure or get in touch today to find out how Hult can help you to explore everything about the business world, the future, and yourself.
---
Related posts