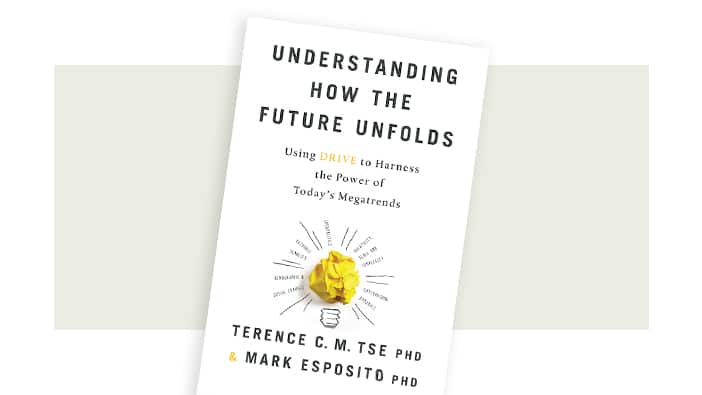 This month's faculty publications spotlight is on Understanding how the Future Unfolds by Hult faculty Dr. Mark Esposito.
A note from the author
Megatrends are some of the best predictors on how the future may unfold. In venturing this specific journey, the authors have tried to capture the most relevant trends and apply them to the lives of corporates around the world, as they were being interviewed. The hypothesis on the relevancy of the framework DRIVE was tested in each interview. The outcome is a comprehensive and rounded research that demonstrates that tapping on large scale trends triggers great business opportunities for business and new growth.
Excerpt: From the back cover

Your business's success depends on how you prepare for the future. While business leaders of the past looked in the sideview mirror to predict the road ahead, we must now look at the greater forces affecting the social, business and economic world today—megatrends.

Fortunately, world-renowned scholars and professors Terence Tse and Mark Esposito are here with a fresh, holistic way to think about tomorrow by preparing for it today: DRIVE. The DRIVE framework examines five interrelated megatrends:

• Demographic and social changes
• Resource scarcity
• Inequalities
• Volatility, complexity, and scale
• Enterprising dynamics

By observing today through the lens of DRIVE and understanding how megatrends influence one another, business owners, entrepreneurs, executives, policy makers and individuals can prepare for tomorrow. In this book, they will learn how to simplify the complexities around them, make better-informed decisions, and identify new business opportunities now. They will also discover how to prepare for uncertainty, own the global conversation, and illuminate the blind spots on the journey ahead.

With real-world examples from today's top executives and policy advisors and in-depth analysis of each megatrend, DRIVE is the GPS system for the new global economy. So buckle up, set the destination, and let's hit the road.
Take a masterclass with Mark
If you'd like to hear more from Dr. Mark Esposito, please join us for an upcoming Experience Hult event in Asia. Mark will be delivering masterclasses throughout May in cities including Tokyo, Seoul, Taipei, Manila, Jakarta, and Bangkok.
---
If you would like to find out more about Hult's global business programs, download a brochure here.
---
Excerpted from Understanding how the future unfolds, written by Terence Tse and Mark Esposito and published by Lioncrest/Amazon. Purchase a copy here.
---
About the author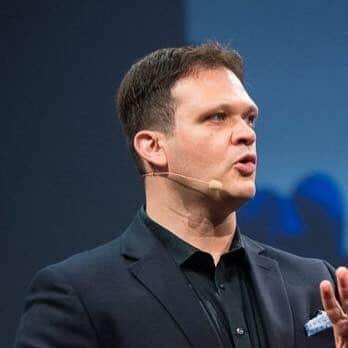 Dr. Mark Esposito teaches Global Economics and Business & Global Society on Hult's MBA, EMBA, and Masters of International Business programs. He is also Research Lead on the subject of "Transforming Behavior." He has taught at Harvard University and Grenoble Ecole de Management, and is Research Fellow at the Judge Business School, University of Cambridge. He consults in the area of corporate sustainability, complexity and competitiveness worldwide, including advising to the United Nations Global Compact, national banks and governments, and NATO through various Executive Development Programs. He is the Founding Director of the Lab-Center for Competitiveness, affiliated with the MOC program at HBS, which is a think-tank that produces research on cluster and cluster policy. Mark holds a PhD in Business and Economics from the International School of Management.
Twitter: Exp_Mark
Grow your leadership capabilities with an MBA in international business at Hult. To learn more, take a look at our blog What are the keys to effective leadership? or give your career a boost with our Masters in International Business. Download a brochure or get in touch today to find out how Hult can help you to learn about the business world, the future, and yourself.

Mel Cloney
Mel is a staff blogger working in London, and is passionate about the Hult journey. Her writing focuses on faculty, academics, and student and alumni experiences. She's a food, scuba, and running junkie with a penchant for all things French.
Related posts