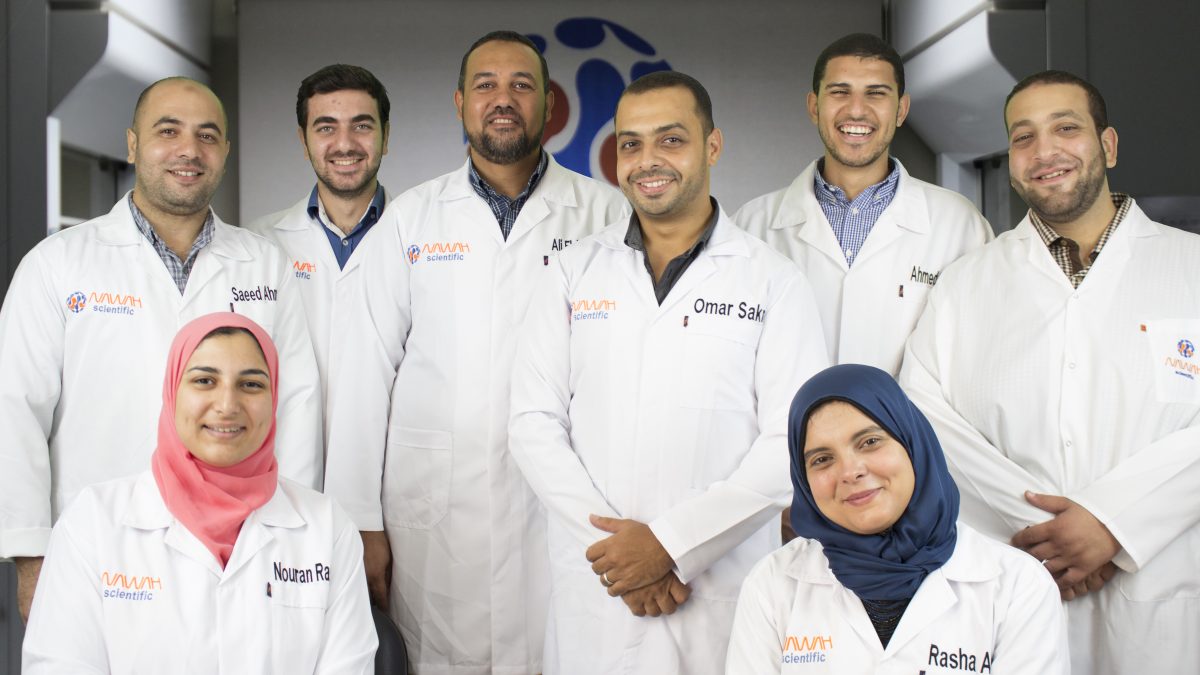 The Arab world is commonly accepted as having been the global leader of science during the Middle Ages. Islamic Science drove advances in medicine, mathematics, astronomy, and chemistry. It paved the way for Europe's and the West's scientific revolution. "Nothing in Europe could hold a candle to what was going on in the Islamic world until about 1600," notes Dr. Jamil Ragep, professor of Science History at The University of Oklahoma in an interview with the New York Times.
The Golden Age of Islam – explained in 10 minutes
Physicist Jim al-Khalili traces the roots of our understanding of light and optics back to the Golden Age
Why the Arab world turned away from Science is not a simple question to answer. But a 2015 UNESCO Science Report cites political turmoil as a leading reason why scientific research remains undervalued in the Middle East and North Africa.
UNESCO report contributor Nazar Hassan notes that scientific success is needed in the region for economic prosperity as well as to attract native talent back to the region.
Hult Executive MBA makes science his business
Hult London Executive MBA alumnus and Egyptian National Omar Sakr is leading the charge to democratize scientific research across the MENA region. Omar, who holds a PhD. in Pharmaceutical Sciences from the University of Geneva, recognized the need to attract native scientific talent back to the region. "Egypt and the MEA region are known more for e-commerce and finance ventures, while science is not a major industry where I come from" he says. "Many of my fellow scientists wanted to return home to the region after their studies but were unable to due to the lack of cutting edge research facilities." For years, Omar explains, research remained captive in poorly equipped labs and seldom outsourced to Europe, leading to low-quality results. So he decided it was time to step in.
Democratizing scientific research across the MENA region
Omar's company, Nawah Scientific, makes innovation accessible to those in and around Egypt through its high quality online research laboratory service. Over the last four years they've analyzed more than 20,000 samples across nine countries, including for 32 universities. And now with 1M USD investment, Omar is focused on expanding his lab service and putting the MENA region on the map for biotech and life science innovation.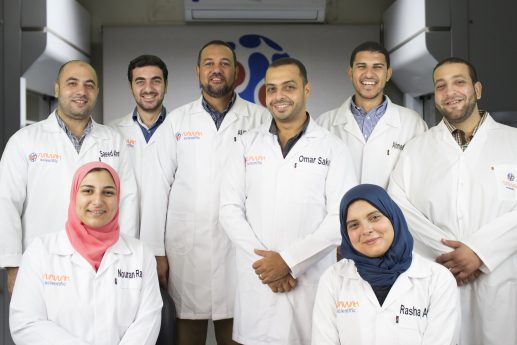 Online lab services
The process is incredibly simple. The test is set up via Nawah Scientific's website. A courier collects the sample from the client. Nawah's team carries out the analysis and then posts the results in the online portal. "It's like a shopping experience. And it works like magic." Alternatively, scientists can choose to rent the equipment and carry out the research themselves.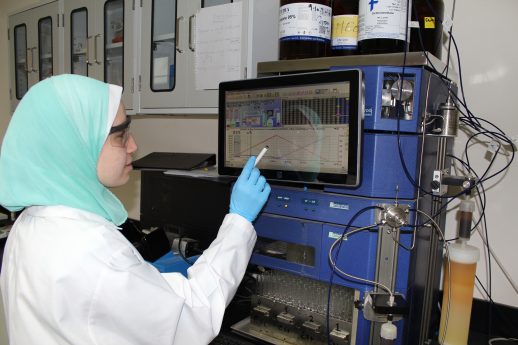 Breaking out of academia
Omar joined Hult in the fall of 2015 with a purely academic background. "I had zero business skills. Until then I had spent all my time in the lab. I had no finance or accounting or managerial experience. And now just a year after graduation we're expanding rapidly, opening new hubs in the Gulf area and North Africa, tripling revenues year-on-year, and expecting to raise ~$5M by mid-2020."
Omar honed his soft skills through Hult's leadership and management courses. He got up-to-speed on business management through electives in operations, team management, and psychology. "I learned some great ways to optimize efficiency. I remember my very first lecture at Hult: it was all about the perception of feedback. We didn't understand it at first. But ultimately we learned that feedback is not something that should affect your ego. This was a great lesson in becoming coachable. And investors love that. I learned to listen more and argue less. Even recently I received some feedback that I'm very coachable and I can attest this quality directly to that first lesson I had at Hult. At the end of the day, feedback can be irrelevant or relevant. Keep your ears and your heart open and decide for yourself.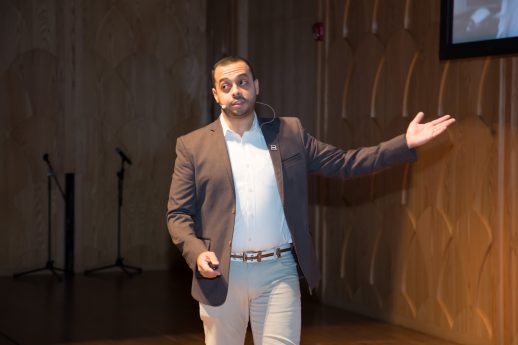 The value of real-world practice
Omar launched the company a few months before starting the part-time Executive MBA. He made the most of Hult's practical curriculum, focusing on his startup at every opportunity. "I leveraged class power and group power to help me from every angle. I approached every challenge with my work and my startup in mind. The collaboration at Hult is second to none. My fellow students were very high caliber – CEOs, VPs, entrepreneurs – from all different backgrounds and industries. And rotating to Hult's other global campuses means you gain even more insight. I was constantly exposed to different mindsets."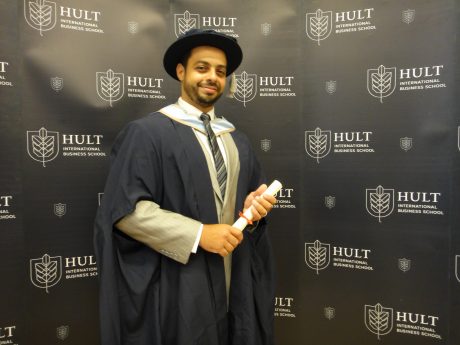 Achieving buy-in
Omar had a job to do convincing investors that the Middle East was a viable market for such a business venture. "Our biggest challenge was that investors didn't really believe that science could flourish in the Middle East. We were initially refused seed capital. I started crowdfunding through friends and family so that I could produce the numbers to prove that it was a viable business idea. Having an Executive MBA on my resume really helped." Nawah Scientific now have VCs on board from both the U.S. and Egypt as well as angel investors. "We also won the biggest competition in the Middle East – RiseUp 2017. 5,000 attendees from across the MENA region. 120 startups competed – and we won the first prize of $50,000."
Reinvesting in the region
Omar aims to build a chain of high tech centers of excellence in scientific research across the Middle East and Africa. "If the region has this then science will become transformed into products. This is currently lacking in the region. We will create transformative ecosystems and push them to the market through scientific research."
_____________________________________________________________
Ready for the next level but don't want to quit your job?
Download a brochure and discover Hult's uniquely flexible Executive MBA.

Mel Cloney
Mel is a staff blogger working in London, and is passionate about the Hult journey. Her writing focuses on faculty, academics, and student and alumni experiences. She's a food, scuba, and running junkie with a penchant for all things French.
Related posts