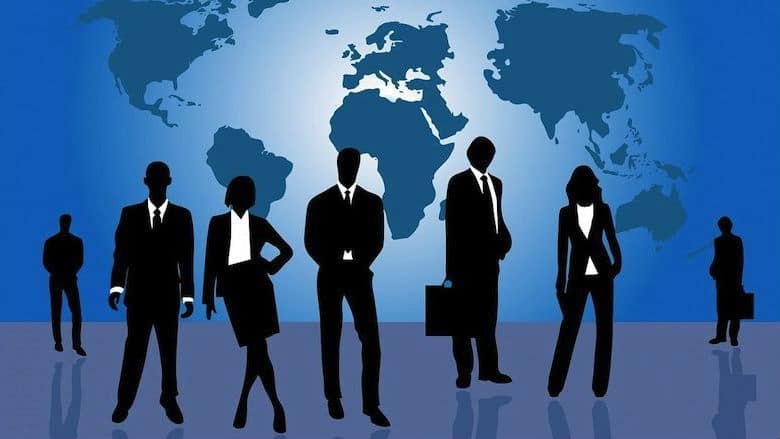 Friends and family keep me asking: "what does a typical day at Hult look like?" No day is exactly the same, although after adjusting to being in school again, there is a rhythm to every day. Here is a glimpse into a day in the life of an MBA student at Hult London.
It's 6:30 a.m. and the alarm rings in a new day. First, I check London weather to work out how many layers of clothes I'll need. Then, I check the Transport For London (TFL) website to see how the London underground is performing. Thankfully, the tube is on my side this morning.
I arrive at Hult and go straight to the 4th floor, Hult's communal floor, to prepare my first coffee of the day and read the headlines in the Wall Street Journal and the Financial Times. Then, it's off to the classroom on the 1st floor, where everybody is waiting for class to start.
I greet my friends, we talk about our weekends, assignments, classes, and some of today's headlines. After a while, it's easy to forget just how international Hult is; an outside observer would note the cross-cultural conversation between a Brazilian, a Turk, a South Korean, and a Brit. At the beginning of the course I was uncomfortable communicating only in English, so this informal and more natural type of conversation—in addition to the support and patience from my classmates and professors—really helped me to improve my communication skills. In fact, this Module B, in the 3rd class of "Operations Management," I gave a solo presentation to the entire class!
At 9 a.m., class begins. Today is "Global Strategy," and as usual, it's a very dynamic class with the professor explaining a theory and providing several real-life situations, with a thorough analysis about the current situation of the retail industry in the UK. The class is interspersed with questions, comments, and points of discussion from students. In this class, participation counts for 20-30%; in soft skills classes such as "Organizational Behavior," this proportion can change to 40-50%.
We get a 15-20 minute break within the first half of the class. During this time there is a lot going on: people go to take a coffee, talk with the professor, and catch up with classmates.
After the break, we come back to continue our analysis and arguments of a case study, and the related articles and notes we prepared in advance. Professors are always encouraging us to reflect about the reasons behind our recommended actions, so by the end of the class we have a clearer image of the decision making process and the impacts it can have. At 12 p.m. class ends, and it is time to for lunch.
Back on the 4th floor, I sit down for a good chat with my friends, just like I used to do when I was working. This is the busiest time on the 4th floor; many students are eating and finishing their morning meetings/studies or just hanging out.
Though there is no more class for the day, it is still a very busy time on campus. Everyone has various appointments, like group meetings, group study, club business or self-study. Today I have a group meeting, where the task at hand is to finish our assignment for "Managerial Economics." Two weeks ago we were presented with three questions that we need to answer based on class material and our own research—as a team.
Working in teams also serves as another good example of the type of cross-cultural communication students have the opportunity to hone at Hult. To illustrate, my current team is a combination of people from Ecuador, Brazil, Iceland, Austria, Japan, and Pakistan. Of course we have different ways of thinking and acting, but we use our differences to create a positive and supportive work environment. The goal is merge the best of our backgrounds to create a positive outcome. We have learned different techniques to improve our group work, including motivation, negotiation, and active listening. Above all, we understand that dialogue and discernment are the basis of successful teams.
A few hours later, the assignment is complete and we are ready to go home, and continue our work.
This evening, I will do a review of today's class, prepare my readings for tomorrow and conduct some research for other assignments. And then it's time for a good night's sleep to recharge my batteries ready for another rigorous day of learning—who knows what that will bring!
Rafael Natali is a Hult Global Ambassador. He has a background in Information Technology with over 10 years of experience, and four as a manager. He is currently an MBA student at Hult's London Campus, where he is enhancing his knowledge and business skills, while in the midst of a multicultural experience.
Hult offers a range of highly skills-focused and employability-driven business school programs including a range of MBA options and a comprehensive one year Masters in International Business. To find out more, take a look at our blog #HeadingtoHult: Preparing for undergraduate life in London. Download a brochure or get in touch today to find out how Hult can help you to learn about the business world, the future, and yourself.
Related posts