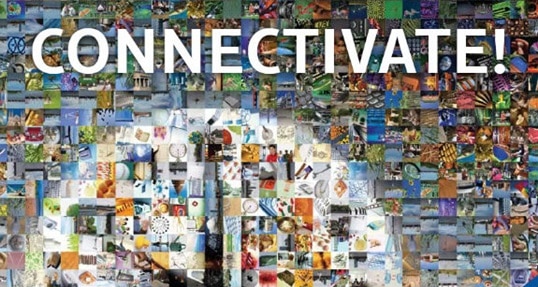 Organizations still have a long way to go to fully integrate the social web to connect to their customers. Here are some great examples, curated by Professor of Innovation, Hitendra Patel and the C Tenter for Innovation, Excellence and Leadership (IXL Center). Their book Connectivate! is a collection of real world stories from 54 innovative companies whose breakthroughs are changing the world.
By leveraging today's confluence of technological and analytical breakthroughs, these companies connect people, businesses, governments and entities in novel and meaningful ways, capturing win-win propositions on the value chain. These companies have created a new economic context, increasingly accessible in a space-time singularity called Always Available.
Real world stories about innovators and innovative companies are an important way to learn, and we place high value on them at Innovation Excellence. The next case study in our Connectivate! series is:
GAIKAI – Online-Game Development Ecosystem
CUSTOMER EXPERIENCE
Access designers, developers, testers, distributors and buyers from all over the globe
WHO NEEDS IT?
Gamer access to the latest titles via endless web-based touch points.
Affiliate reviews adjacent to the content interface.
Retailer sales and pre-orders driven through try-before-you-buy.
Developer receives direct access to the consumer.
WHAT IS THE CONNECTIVATION?
Video game consumers can experience, play and review the latest releases on any device, for free as content is streamed from the cloud onto partner website platforms for the purpose of rapid testing, content review and additional pay-as-you-play options for the enthusiast on a budget.
The cloud-based gaming stream creates four important connections: User-Developer, User-Local Retailer, Publisher-Retailer and User-User. Unlimited access lends to unlimited communication.
WHAT WAS THERE BEFORE?
Publishers, retailers and consumers have relied traditionally on mass media advertising, online reviews and word of mouth in order to reach their audience or make purchasing decisions. Upon their release date, games are available for trial and purchase, but at the brick, not at the click.
IMPACT
In June of 2011, Gaikai launched the "Affiliate Network" — a broad contingent of gamer websites that will play host to the latest releases. By going through retailer websites and affiliates, Gaikai CEO David Perry plans to achieve a 100 million user base by 2012. The network has been launched in 12 countries throughout North American and Europe to date.
COMPANY "AHA"
Welcome to the world of the open cloud — streaming free video game releases on a multitude of platforms including tablets and mobile phones.
EMERGING TRENDS
· Globalization: The gaming industry wants to access users around the world regardless of their ability to spend on traditional consoles — browser-based games will enable the masses.
· Integration: Slow Internet connection got you down? Cloud-based gaming will make the speed of connection irrelevant; graphics quality and platform access will become instantaneous.
BASIC HUMAN NEEDS
· Personal Growth: The need to belong to something special is at the base of connecting today's online social gamers — Gaikai enables free access to expensive video game platforms.
· Customization: People enjoy their ability to choose and be independent — the Gaikai network nurtures this feeling by connecting gamers with an array of alternatives, information and product guidance.
WHY THEY ARE WINNING
Gaikai is unique from their competition (i.e. Spoon, OTOY and OnLive) in enabling affiliates to advertise the latest games via web-based demos with a variety of purchase options for a broad range of devices.
PRICING
· Revenue Share: Websites that join the Gaikai network share in the marketing revenue of free streaming games.
· Digital Distribution: Creates the ability to bypass the console and disc model of traditional gaming — allows users to purchase, download and stream games directly from the cloud.
PRODUCTION
The value of the cloud-based gaming platform increases as affiliate websites join the Gaikai network, the breadth of reach is magnified and the barriers of access are reduced.
OFFERING
Test the latest video game offerings on any website within the affiliate network.
Purchase digital copies of releases online or to your devices — anytime, anywhere.
DELIVERY
Digital distribution will allow for gaming access directly through the cloud to your devices. Removes the need for the disc-console interface as we know it today.
MARKET
The affiliates platform and consumers access unleashes Gaikai to the full gambit of the gaming enterprise. In June 2011, the video game market was valued at $65 billion.
PARTNERS
·Gaikai is playing it safe and grabbing the leading industry players as critical partners in their cloud offering, including: EA, Intel, Limelight Networks, Bigfoot Networks, The Escapist, Eurogamer, Wal-Mart and Capcom.
Republished from Innovation Excellence. Original article here.
Like game changers? Break the mould in the business world with a Masters in Disruptive Innovation from Hult. To learn more, take a look at our blog Business simulations: what can you learn from games? Or explore overall business challenges with a Masters in International Business instead. Download a brochure or get in touch today to find out how Hult can help you to find out everything about the business world, the future, and yourself.
Related posts