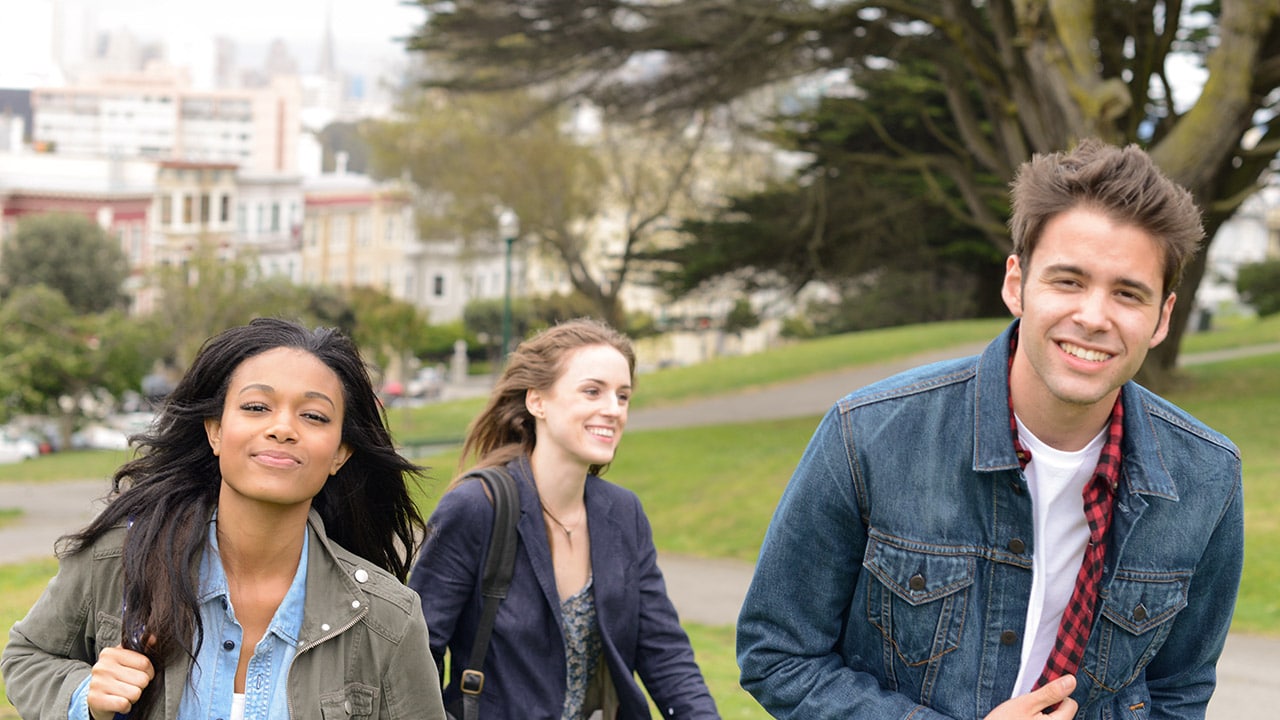 FROM HULT UNDERGRADUATE NEWS
At this time of year, people are more likely to look for ways to help those less fortunate and think about how they can make a difference. But for some socially minded young people, this is a way of life the whole year round.
The 21st century has seen a marked improvement in quality of life for many people. Global life expectancy has increased by about six years in the past two decades, while access to education has never been better.
But not all of the world's social issues are under control, as around 805 million people still don't have enough food to eat. In fact, hunger kills more people than AIDS, malaria, and tuberculosis combined, while 86.5 percent of those affected live in developing countries. [Tweet "805 million people still don't have enough food to eat."]
So who's best placed to solve these problems? And what part can business play in improving lives around the world?
Project BrightFuture
The business leaders of tomorrow are the students of today. By taking an entrepreneurial and innovative approach to ending the world's ills, you can make a huge difference and change the world for the better.
Unilever's Project BrightFuture has brought together some of the world's most inspiring young men and women. The aim is simple – to create a better future for children where access to clean water and food is a right enjoyed by all.
At the age of ten, Kylee McCumber saw the impact of hunger on her schoolmates in Leominster, Massachusetts and vowed to do something. In September 2012, she set up Kylee Kare Kits for Kidz and now 167 children in her area receive non-perishable food packages every week.
"I didn't believe this [hunger] could be true, especially in my country. I thought: instead of staying in shame, let's decide to change the game," she said. [Tweet "Instead of staying in shame, let's decide to change the game."]
One person, big impact
Another young person who shows how big an impact one person can have is Kiran Sridhar, a teenager with first-hand experience of the pain caused by hunger. He established WasteNoFood — a non-profit that facilitates the donation of food waste from farms, restaurants, and grocery stores to charities — as a result of these experiences.
Kiran was inspired to take action after seeing people use a food pantry, as he couldn't believe that despite living in a wealthy, advanced society, there were so many people struggling to get food.
His organization serves the San Francisco area, and he is currently developing an app that will allow anyone with extra food or leftovers to alert charities within a 20-mile radius so they can collect and redistribute it.
The role of business in making a difference
For ambitious young people that want to change the world, studying business is a great way to keep your options open while you explore different areas and find your passion. As all of the great entrepreneurs say, make sure you do something you love.
In terms of education, a Bachelor of Business Administration is a perfect fit – it's a degree with boundless potential that gives people an edge, regardless of what sector they end up in. But it is about more than just landing a good job; business really is central to solving major social and environmental issues.
So if you would like to be at the center of a movement for change, and join inspiring young entrepreneurs like Kylee and Kiran, think about doing business.
Kickstart your career with Hult's undergraduate business school. To find out more, take a look at our blog #HeadingtoHult: Preparing for undergraduate life at out global campuses. Download a brochure or get in touch today to find out how Hult can help you to learn about the business world, the future, and yourself.
Related posts