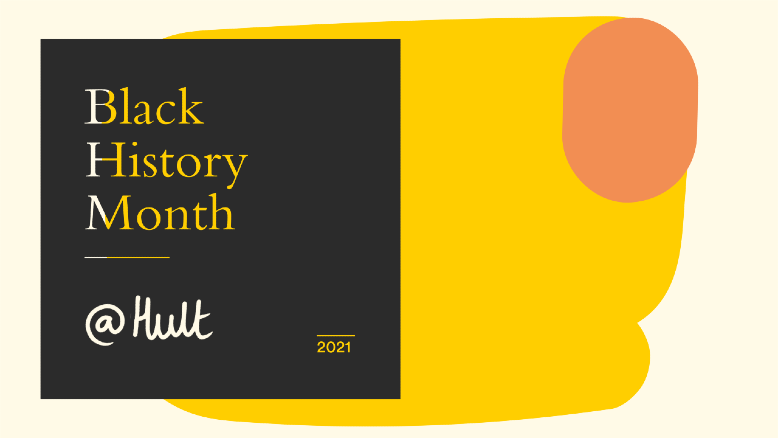 Black History Month @Hult

George Nying, 2 years ago
7 min

read
For anyone that missed it, here's a rundown of some of the events we had at Hult to mark Black History Month.
On October 13, Hult organized a Virtual Skills Workshop on investing in Africa, featuring Hult alumni Mbaranga Gasarabwe and Osazuwa Osayi and Hult professor Daniel Rukare.
Mbaranga Gasarabwe—Opportunities for the future generation
The workshop starts off with Mbaranga Gasarabwe, Assistant Secretary-General of the United Nations (UN). She is a Hult alum and mother of three children who lives in Canada and travels a lot. With almost 30 years of experience in the UN, she shares her wisdom about the importance of peace and stability in order to do business. She believes and champions the concept of taking a multidimensional lens when conducting business: taking into account wars and conflicts, especially in African countries such as Mali. In her view, Africa is the land of opportunity. With a large pool of talent and unrealised potential, Africa can achieve much more. She speaks of her excitement around development in Africa: the young women and mothers ready to help develop Africa, as well as the husbands and fathers ready to support their wives and daughters to do so. She is very inspiring as she shares the wisdom she's accumulated over her life. To have principles and standards for yourself, to be ambitious, to take on challenges head-on, and see failing as a stepping stone to reach success.
Ozazuwa Osayi—If you can make it in Nigeria, you can make it anywhere
Next up it's Ozazuwa Osayi, Hult alum and co-founder & CEO of Farmforte, a Nigerian-based impact focused organization creating innovative solutions and models for the agri-sector across the agri-value chain across 12 countries throughout Africa and Europe. He chose this sector because it was found to be 2-3 times more effective in ensuring economic growth and poverty reduction. From the get-go, I can feel his burning passion for making a positive impact on the environment he operates in. Being an entrepreneur for over a decade, he advises anyone looking to build a successful business in Africa to:
Be flexible and adaptable: be ready to pivot at any moment.
Play the long game: don't be distracted by short term wins and losses, be patient—it will take time.
Understand the local context: there is no one-size-fits-all solution—use theories learnt in school and tweak them for the local context.
Be ready to collaborate with people who have the same values and visions as you.
Have a Plan B: always be ready to move, and when opportunities arise, be ready to take them.
The African business environment is constantly changing. You have to be ready for whatever comes your way, both in terms of opportunities and threats. Consider the local context and nuances—work with someone who understands what it's like living in the country, if you can.
Daniel Rukare – Investment opportunities in Africa
And, finally, Daniel Rukare provides an illuminating insight into investment opportunities in Africa. A business transformation leader, creative and design thinking expert, and professor of practice-entrepreneurship and disruptive innovation at Hult International Business School; he is a treasure trove of wisdom (as one of his students, I experienced that wisdom firsthand).
He gives an overview of the business and economic context in Africa: 85% of Africa's population now live in stable or relatively stable environments and free market economies. With usual interest rates between 15 – 17%, borrowing and funding is unstable. There are many trading blocs, including ECOWAS, which are attempting to make inter-tradings between African countries more conducive. Also, Africa is a huge recipient of remittances. If there is a way to retain this inflow of funding and redirect them to small-to-medium-sized businesses in Africa, this could be a lucrative opportunity. Banks can't lend to a single investor, paid-up capital is limited and can only lend 25% to an individual company. This could spell the difference between value capture and value creation.
When looking for investment opportunities, he advises considering at least four things: market conditions, competitive landscape, change value proposition, and jurisdictional landscape.
Professor Rukare offers a long list of investment opportunities, from capital intensive industries such as infrastructure; electricity generation; oil and gas exploration; and mobile financial services to those requiring less capital such as virtual education; outsourcing/externalisation; off-grid solar; and start-up funding amongst others. He also notes how sport is a great area to look into. By building a training centre, supporting the country's athletic talent, and inviting secondary industries to invest (such as sponsors—think Adidas and Nike), this could be a lucrative business venture. There are risks to investing in Africa, such as political instability, lack of infrastructure, and regional conflicts.
It was illuminating learning about these opportunities, and I highly encourage anyone reading this to watch the recap once it's released. It's definitely worth your time.
Black People Talk workshop – race-based trauma
On October 19, Black People Talk held a workshop on race-based trauma and how it affects the Black and People of Color (POC) community. The workshop was led by Nkasi Stoll, Co-Founder and Co-Director of Black People Talk, and Yannick Yalipende, a founding director.
With a humanistic school of thought, non-directive talking therapies and narrative therapy principles, the workshop was co-designed by students for students. This was an illuminating event for those who have never been exposed to the topic.
We start off with a coat of arms exercise: detailing our biggest success, failure, hopes, and motto. We write it down on a piece of paper before sharing it with one another.
We consider the definition of racial trauma and stress before thinking about the different forms of racism: systemic, interpersonal, and internalised. We go into detail on the different forms of systemic racism, how people of color can internalise their oppression, micro-assaults, invalidation, and aggressions. We also discuss neurodiversity, passing, shadism, and way more.
After taking part in a group talk wherein one person talks freely without interruption, one person listens, and one person observes the speaker's body language, we end the session.
The parting words include being open, kind to yourself, and speaking to yourself like the parent you wish you had.
Clubs and Societies Highlight – African, Business and Culture Society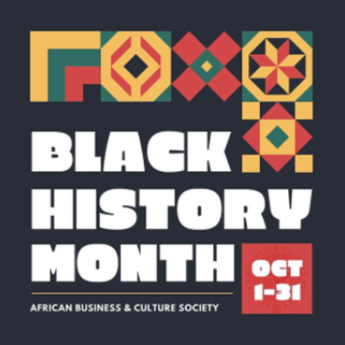 Clubs and societies are one of my favorite parts of the Hult experience. Being able to give back to my fellow classmates, whether through the Inclusive Finance Society or Social Entrepreneurship Society, is something important to me. However, I would like to highlight one society that's been particularly proactive during Black History Month: the African, Business and Culture Society (ABCS).
ABCS won the award for best professional society at Hult International Business School's undergraduate campus, in London last year. Its four pillars are business, social impact, community and culture. A society open to everyone regardless of race or nationality, I am proud to be the Head of Logistics and Finance for this society.
ABCS has been celebrating Black History Month by highlighting influential people in sports, politics, entertainment, business, arts and literature. Every week, five new stories are posted on Instagram. During the weeks of October, posts featured prominent sports figures like Yaya Toure, to business leaders such as William Adoadi. There is more to come: in the next few weeks, Instagram posts about iconic moments in Black History (written by me with the help of the entire team) will be out. Keep an eye out for it.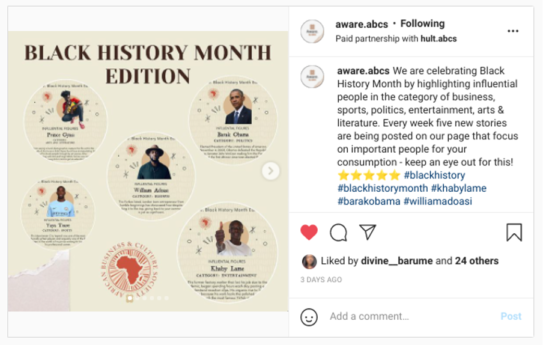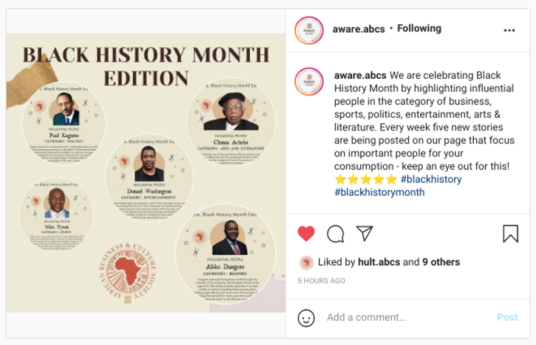 Follow ABCS on Insta and see the latest stories from ABCS's digital publication on Insta here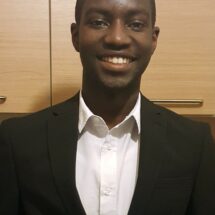 George Nying
George Arthur Nying is British Gambian and started Hult's Bachelor of Business Administration program in 2020. He's got a positive personality and eager to try new things. George is President of the Trading and Investing Club at Hult, a member of the African, Business, and Cultural Society, and one of our Blog Ambassadors. He's also proud to be awarded the Hult Scholar Grant. In his free time, he loves to read non-fiction books and biographies.
Related posts