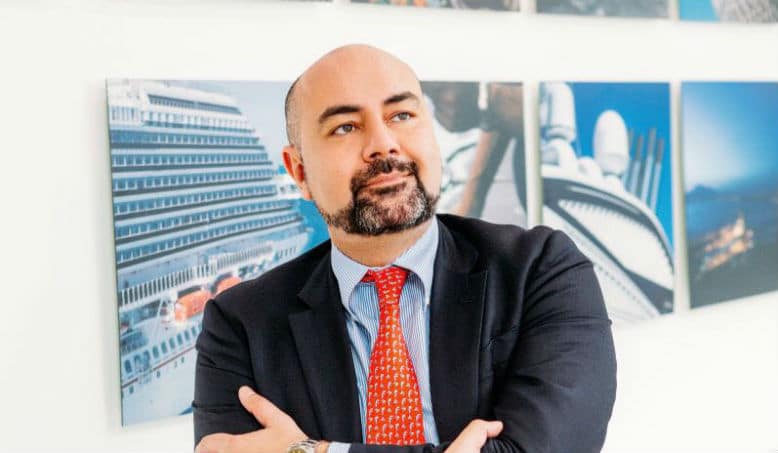 Alumni spotlight: Fabrizio Ferri, CEO at Fincantieri China
Olga Ivanova, 6 years ago
0
6 min

read
Fabrizio Ferri is a Hult MBA alum. He graduated in Boston in 2008, and had the opportunity to rotate to the Shanghai campus during his studies. Fabrizio has experience in different sectors such as Automotive, Industrial, Oil and Gas, and Shipbuilding, and has worked and lived in the U.S., Europe, and China.
Fabrizio is currently the CEO of Fincantieri China based in Shanghai. Fincantieri is one of the world's largest shipbuilding groups and is number one in diversification and innovation. It is leading in cruise ship design and construction, and is the only shipbuilders who can conceive design and construct all types of complex ships, from high-complexity special vessels to mega-yachts and high-tech offshore units.
We spoke to Fabrizio to find out more about his experience.
Tell us about your career at Fincantieri?
I decided to join Fincantieri in 2012 because there was a clear plan for the company to grow internationally. I had full confidence in the top management, so my choice was based more on the future prospects and my complete trust in Fincantieri's leaders, than the shipbuilding sector itself. My entry role was Head of the Strategic Marketing department of the Cruise Business Unit in Trieste, Italy. From the beginning, one of my primary tasks in the new role was to define our strategy to enter China, thanks to my previous experience in the country, where I spent 3 years from 2009 to 2012 with Redaelli of Severstal Group
What do you consider to be your most notable achievements in your career so far?
I was very lucky to have a visionary CEO, Mr. Giuseppe Bono, who believed in our plan to develop Fincantieri in China. With this strong commitment, I began work on a deal in 2013 that eventually concluded in 2016. This was a joint venture between Fincantieri and China State Shipbuilding Corporation (CSSC) to build the first cruise ship in China dedicated to the Chinese market. In February 2017 in Beijing, in the presence of the President of China, Mr. Xi Jinping, and the President of Italy, Mr. Sergio Mattarella, our CEO Mr. Bono signed the agreement for the construction of 2 ships, with an option of 4 more, with the CEO of CSSC, Mr. Wu Qiang, and the CEO of Costa Group, Mr. Michael Thamm. This was a memorable moment for our company, a milestone for the cooperation between Italy and China, and a great professional success for me personally.
Lately everyone has been talking a lot about innovations in tech – what is hot in the shipbuilding industry at the moment?
The cruise business historically has been based on the "baby boomers" generation. Today, in order to attract the "millennials," it is necessary to have a "smart ship" where the services are digitalized and the passenger experience reaches the next level. It's a challenge that we are facing together with our customers, the cruise operators.
How did you come to the decision of moving to Shanghai and developing your career in China?
The first time I came to China was in 2006 for a trade fair in Shanghai. At that time, I was working in the Automotive sector. I was shocked at the speed and dynamism of the city, and I immediately decided that my career had to have an exposure to China. When I was looking for business schools for my MBA, the fact that Hult was offering the opportunity to rotate to a campus in Shanghai matched perfectly with my needs. The time I spent in Shanghai during my MBA was crucial for my final decision to continue my career in China.
How is doing business in China different from Italy and Europe?
In my career, I had the opportunity to live and work in the USA, Europe and China. I still believe that the two basic principles for doing business – mutual respect and trust – are key everywhere. In China, I had to quickly learn to be less direct with my interactions and feedback. Additionally, during the long negotiation for our joint venture, I was shown how the Chinese can master time management and their emotions under pressure. This was a lifelong lesson for me.
You have been a very active Hult alum and specifically worked a lot with current students on the Business Challenge projects. How did you find this experience, and why did you take part in the first place?
When I was a student in Boston, I did my action project with OSRAM. At that time, we had to study innovative products and new business models in the lighting industry. During my first experience in China with Severstal in 2012, Professor Patel asked me to be a mentor for the students of the action projects in Shanghai. The challenge was to help Samsung Cheil, the fashion business of Samsung, to redirect their strategy in China. I think the concept to have 5 teams of business school students to work on a real challenge for 6 weeks is a great idea – it can bring added value, especially if you want to have some out of the box thinking from a very diverse and international mix of people.
When I was working in Fincantieri in Trieste as Head of Strategic Marketing, we hired Hult for an action project we did together with our supplier 3M. The task was to study the future "cruise ship cabin" and how to digitalize the ship. The outcome was very interesting and useful, and we were satisfied with the work of the students. Once I was back in Shanghai in 2016 with Fincantieri, Hult asked me to be a mentor for another action project, this time the objective was to support Bosch's strategy for a Chinese 5-year plan. I believe I am the only alum out there who has experienced the action project as a student, mentor and customer. In this process I learned a lot from the students and from the companies we worked with.
What are your key learnings from Hult that helped lead you to where you are today?
Hult was a truly international experience for me. I learned the importance of managing issues related to cultural diversity, and the need to develop the relevant soft skills in order to work globally in today's world. Additionally, I understood that in order to build a solid network of people it is not only crucial to develop your own career, but it can also be fun if approached with the right spirit.
---
To find out more about Hult's programs download a brochure. 
---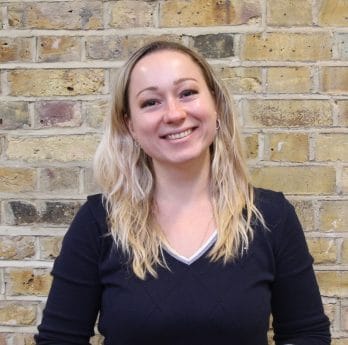 Written by Olga Ivanova, Hult BBA Class of 2010 alum and Latvian national. Olga has been working for Hult since 2012 in various roles and, most recently, has taken over Alumni Relations. Olga has lived and worked in the Netherlands, Switzerland, and the UK. Aside from the inspiring Hult life, she is always up for a new adventure, like flying a glider, sailing across the English Channel, or climbing a mountain.
Hult offers a range of highly skills-focused and employability-driven business school programs including a range of MBA options and a comprehensive one year Masters in International Business. To find out more, take a look at our blog 7 steps to working out what you want and how to get it. Download a brochure or get in touch today to find out how Hult can help you to learn about the business world, the future, and yourself.
Related posts