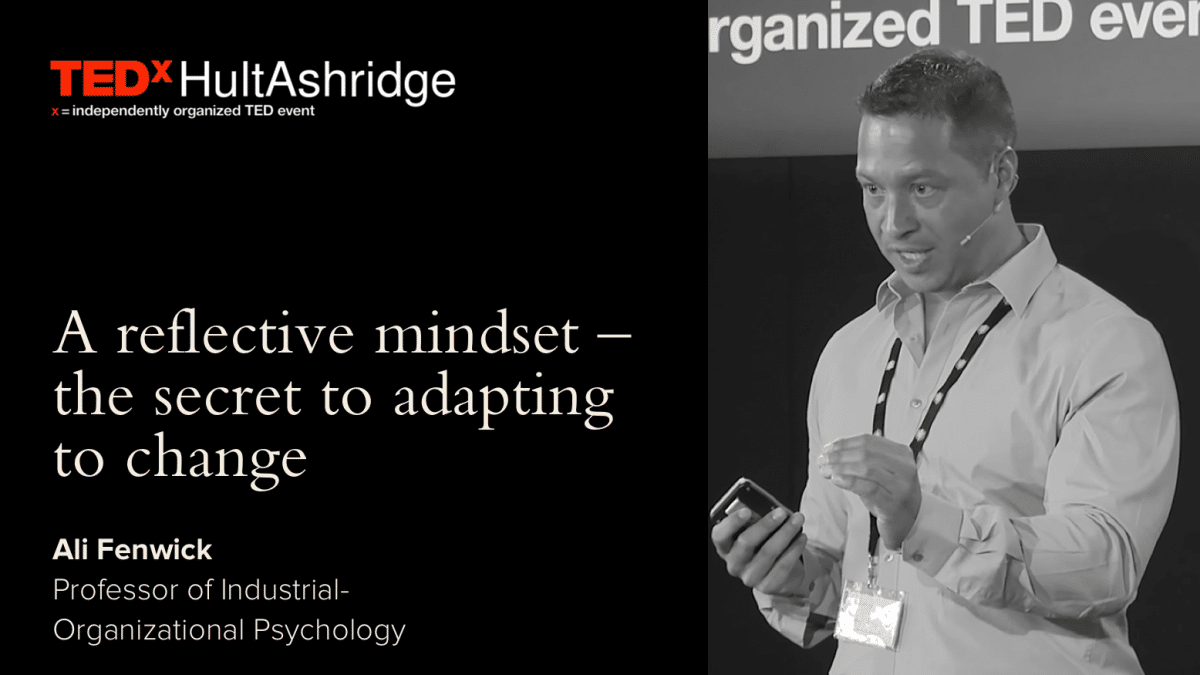 How quickly can you bounce back from adversity? Are you able to overcome obstacles and move forward after setbacks? In this TEDx talk, Professor of Management Psychology, Ali Fenwick, discusses the strategies that encourage a reflective mindset—one which helps us adapt to rapid change. This mindset, Fenwick says, is crucial as change comes more and more rapidly in the modern era. Learn how having such a mindset can not only help you in the professional arena, but can also lead to a more fulfilling and longer life.
---
If you would like to find out more about Hult's business programs, download a brochure here.
---
Hult offers a range of highly skills-focused and employability-driven business school programs including a range of MBA options and a comprehensive one year Masters in International Business. To find out more, take a look at our blog Dare to disrupt: Preparing for change in a time of exponential growth. Download a brochure or get in touch today to find out how Hult can help you to learn about the business world, the future, and yourself.
Related posts