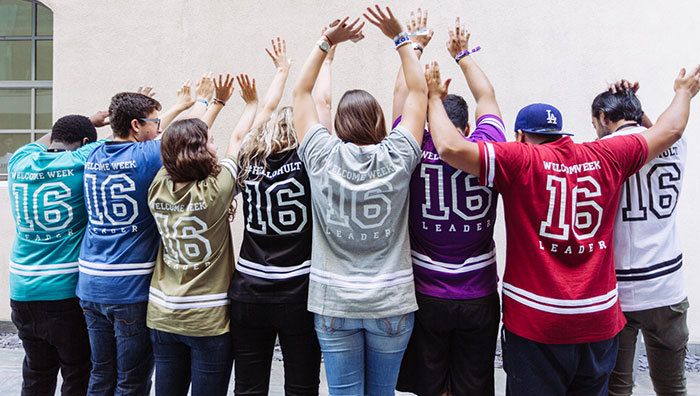 For high school seniors, May 1 is just around the corner and with it brings the official start of your college experience.
Maybe you've already chosen the right school for you, perhaps you're juggling a couple of top choices, or like some maybe you're completely undecided or even holding out for late notifications. Here are some key tips for getting through Decision Day with a smile on your face.
Don't rush your decision
Choosing your college is one of the most important decisions you'll ever make, but it's crucial that you don't rush your decision. Make sure you've taken the time to sit down, review your options and decide where you want to go. And most of all remember to do what's right for you – not what your friends or neighbors think is right for you. You're the one who will be going to the college you choose for the next four years!
Don't accept more than one offer
It's important that you only confirm at one institution. Don't jeopardize your place by committing to multiple schools or breaking acceptance clauses. If you need more time to decide, get in touch with the schools and see if they are willing to offer a deadline extension.
Keep on top of your inbox
Admissions offices typically keep in contact via email—make sure you're on top of any outstanding requests for financial aid or official documentation. Also, they'll often send you instructions on how to pay your confirmation deposit, and you won't want to miss that as it's how you'll typically secure your place.
Still looking?
You'd be surprised at the number of students, especially international students or those looking to study abroad, that will wait for late admissions rounds. If you find yourself without a place – or if you're not happy with your current options, research schools with late applications – check the National Association for College Admissions Counselling (NACAC) website after May 1 to see a list of schools and colleges with places available.
Finish on a high
Getting accepted and choosing your school doesn't mean it's time to slack off. Changes to your grades could still influence your offer, especially if it's conditional. Plus, September is only a few months away, and it's important to get off to the best start—and be proud of just how hard you worked to get there!
Celebrate in style
The best thing about accepting your offer? You get to start meeting your future classmates! Most schools have hashtags, Facebook groups and student portals to connect with others who have made the same decision as you. Now is the time to share where you're going, connect with potential new roomies and show your school pride!
Finally, we asked our Global Admissions Manager Elvira Pistillo her best advice for students in the lead up to May 1 –
"The best part of my job is seeing the students we've worked with for so long walk through the campus doors. As an Admissions team, we love receiving driven students who clearly have the Hult DNA.

If you've done your research, visited your schools, met their current students and checked out the dorms, you'll already have the right sense of where to go. The best students we see are those that clearly chose the school that is best fit for them, their academic goals and personal passions."
Wherever you're going and whatever you choose to study, remember that an amazing journey lies ahead of you—be prepared to work hard, challenge yourself, make friends and enjoy every moment of this incredible time.
Interested to see how Hult students are preparing for class? Check out our student #HeadingtoHult stories.
Best of luck with Decision Day!
Hult offers a range of highly skills-focused and employability-driven business school programs including a range of MBA options and a comprehensive one year Masters in International Business. To find out more, take a look at our blog Choosing your school: Is it time to get out of your comfort zone? Download a brochure or get in touch today to find out how Hult can help you to learn about the business world, the future, and yourself.
Related posts