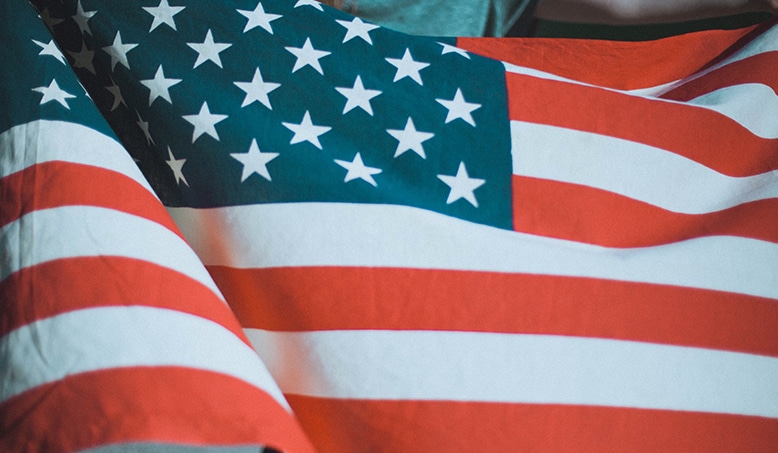 ---
Note: We've made every effort to ensure that the information in this article is correct at time of publishing. However, because visa and immigration laws are complex and ever-changing, please check the U.S. Department of State or U.K. Home Office website for the most up-to-date information on visa requirements.
---
At Hult International Business School, a significant portion of our students pursue career opportunities outside of their home country after graduation. In fact, 61% of Hult MBA graduates changed country after their studies. It's a wonderful benefit—even an inevitability—of the global network fostered as part of a Hult degree. But the logistics of working overseas after your studies aren't always as straightforward as making the right connections.
Visa and immigration laws are complex and ever-changing, no matter where in the world you hope to work. And being granted a visa to study doesn't guarantee a visa to work—particularly if you have your sights set on a career in the U.S. We recently spoke with Katharine Boshkoff, Hult's Vice President of Global Career Development, to see what students should know about their visa options if they hope to work in the U.S. after graduation.
What's your advice for students who would like to work in the U.S.?
If you are studying for an undergraduate or postgraduate degree on a U.S. campus, the best way to start the job process is to do an internship as part of your program. Skills get students jobs, and the more expert you are the better your chances at securing employment. Internships are an ideal way to develop new skills, learn more about your target job, and demonstrate your competencies to an employer. More than half of our students convert an internship directly into a U.S. job offer.
If you're an F-1 student, you can get U.S. workrights via Curricular Practical Training (CPT), which is a component of your academic program. CPT internships are in support of your learning, and you will earn course credit as part of them. To demonstrate your learning, you'll be required to complete a project or assignment in conjunction with the internship.
What about students who want to work in the U.S. but aren't currently studying there?
In this scenario, you need to land a job first. This means searching for a job from your home country. It isn't easy, but it can be done. Once hired, your employer will oversee the visa process on your behalf.
Employers may be willing to consider candidates outside of their home geography because they have specific business goals they need to meet, and they need the personnel to help them get there. My advice is to focus on employers who will value your specific skills. Make it easy for potential employers to identify that you've got what it takes—and more—to meet their job description.
Do you need to have a job offer to get a work visa after graduating from a U.S. program?
Not necessarily. If you're studying in the U.S. for at least one full academic year, you may be eligible to receive OPT at graduation. OPT stands for Optional Practical Training and is a 12-month extension to your F-1 status.
This extension allows you to look for work in the U.S. that's related to your area of study. The key word is look. Unlike other U.S. work visas, getting OPT is not contingent on a job offer. The visa is attached to you, not the job.
What about students who want to work in the U.S. after OPT?
After 12 months, your OPT expires. At this point you need to switch to an employer-sponsored visa. The most common employer-sponsored visa for the U.S. is the H1B visa, which is tied to a specific job. To be eligible, you will need to be recruited by a sponsoring employer. Your employer needs to submit your application to the U.S. lottery, which takes place every April. An employer can only apply once a year, so if the deadline is missed, you'll need to wait until the following year.
Only 85,000 visas are issued each year. Due to the large number of applications, demand usually exceeds supply. Depending on the year, between 30% and 50% of applicants receive a visa, which typically becomes effective four or five months after the lottery. You're not eligible to work until your visa is issued, so unless you're already working in the U.S. on another visa like OPT, you will need to remain in your home country. Your H1B visa also provides entry into the U.S.
H1Bs awarded by lottery are typically associated with skilled, "specialty occupations" like those in science, accounting, data analytics, medicine, specialized product development, computer science, and engineering. There are also non-lottery H1Bs for employees in the nonprofit sector. An eligible nonprofit can be a company, educational or research institution, hospital, or government institution. Be sure to explore this option if you're seeking employment with a nonprofit. There is currently no cap on nonprofit H1Bs and they are issued throughout the year.
Are there any options besides the H1B?
For nationals of treaty nations, the E1 treaty trader or E2 treaty investor visa may be an option. (Here's a list of countries that fall under the category of "treaty nations.") For an E1 or E2 visa, you must apply from your home country, and an employer must file form I-129 on your behalf. E2 visa applicants must also demonstrate they will be making a substantial investment in a U.S.-based company that is "irrevocable".
If you're a citizen of Canada or Mexico, the North American Free Trade Agreement (NAFTA) means you may be eligible for a specialty visa that grants temporary work status to certain consultants and other experts, like accountants, engineers, lawyers, pharmacists, scientists, and teachers.
Or, if you're employed and already have a track record of professional experience, you could seek a transfer to the U.S. from your current company. This can often mean keeping the same job. To do this, your employer must be willing to seek and secure an L1 transfer visa for you.
What about working in Canada?
With its metropolitan cities like Toronto, Calgary, Vancouver, and Montreal, Canada offers exciting career opportunities for overseas business grads too. To work in Canada, you'll need a work permit, which you'll usually have to apply for from your home country.
In most cases, to obtain a work permit you'll need a job offer from a Canadian employer who has applied for a Labour Market Impact Assessment from Employment and Social Development Canada (ESDC). ESDC will determine whether or not a foreign worker can be hired to fill the role. Depending on your nationality, under certain Canadian trade agreements like NAFTA, you may not need a Labour Market Impact Assessment in order to get a work permit.
What support does Hult offer students hoping to work abroad? What makes the Hult approach different?
We're proud of our high international employment rates, and a big part of what makes Hult graduates successful in an international job market is our methodology for career preparation. Because our Global One-Year MBA is so accelerated, we need to achieve in one year what many programs have two years to do in terms of career development.
Based on our experience and success with thousands of international students, we developed a highly accelerated and condensed program called the Hult Career Development ROADmap. Students can complete their job search skilling in up to five very intense career advising sessions. The program requires commitment and work, but students who stick with it get great jobs in international markets.
Because of our incredibly diverse student body, Hult students have the added advantage of gaining truly global experience, wherever they are from and whichever campuses they choose to study at. All businesses today, even the smallest B2Bs, must be global. In this business environment, our students can truly leverage their international skills, making themselves uniquely qualified for roles demanding global experience.
Our international alumni network also provides an invaluable networking opportunity, particularly for graduates hoping to make connections overseas and work abroad. Speak your Careers Advisor to find out more about how you can boost your employability, wherever you hope to work after graduation.
---
Curious to learn about the employment outcomes for recent Hult grads?
---
Make the most of what your career has to offer with a Masters in International Business from Hult. To learn more, take a look at our blog Graduation reflection: A Q&A with graduating undergrad Emily Nguyen, or give your employability a huge boost with an MBA in international business. Download a brochure or get in touch today to find out how Hult can help you to explore everything about the business world, the future, and yourself.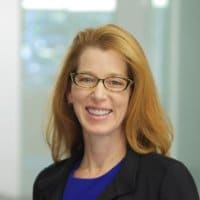 Katharine Boshkoff
Katharine Boshkoff is Hult's Vice President of Global Career Development. A former strategy consultant and professor, she has coached thousands of students to find career success in global markets. Follow Katharine on LinkedIn for more insights and tips on global employment trends, international job-search strategy, and working abroad.
Related posts