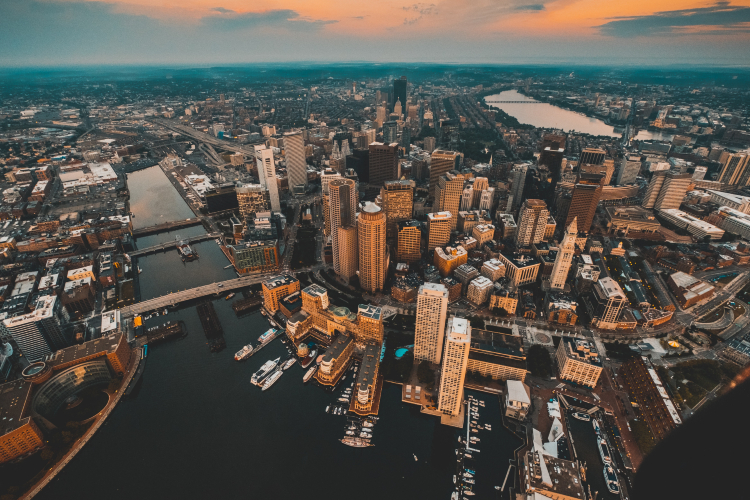 When I completed my undergraduate degree, I was not prepared to continue my education. I began a career in restaurant management in Washington D.C. and was pretty content with how things were going. After 5 years, I had the nagging feeling that there was more for me to accomplish professionally. I loved the restaurant industry, I was good at it, and I had room to grow in my company, but it was time for a change.
A bit of soul searching gave me a new direction
I left my job as a manager and took off on a soul-searching trip to Southeast Asia which began a new direction in my life. After that trip, I knew it was the right time to do my masters. My previous career provided me an opportunity to develop customer service and soft skills, but I wanted to learn more about the world of business and surround myself with ambitious people trying to do the same. I visited a lot of schools that offered MBA programs in the United States, but the impression Hult left on me was unmatched. Specifically, their core curriculum that exposes students to different subjects before selecting a specialized program and the global experience they offered had me so excited when I received my letter of acceptance.
It was time to start my MBA
I began my MBA program in 2018 in Boston. Even as an American, I found myself completely outside my comfort zone. I got an apartment with classmates from Spain and Italy. Within one week, I had made friends with people from over 40 countries and my Spanish improved immensely. Completing an MBA in one year is no easy task, however, no meaningful task should be easy. The professors and my fellow students pushed me to places further than I couldn't have imagined. My team won the Hult Business Challenge for Entrepreneurship and a hack-a-thon at IBM's campus in Cambridge. I also participated in the Hult Prize, and studied abroad at Hult's London Campus.
I got an apartment with classmates from Spain and Italy. Within one week, I had made friends with people from over 40 countries and my Spanish improved immensely.
Making the transition from being a restaurant manager to landing a job in Business Analytics or Finance is not that simple. Honestly, it was a bit of a struggle making the career change I wanted to make. It was discouraging at times to be defined by your past career even after putting in so much effort to become something different. While it's cliché to say, "you get out of the process what you put in," it's true. I engaged with my career advisor early and often, I attended many networking events, leveraged my network and eventually got some interviews.
Hult got me ready for my new career
Today, I'm working as a Senior Consultant for Booz Allen Hamilton in Washington D.C. on a team that's primarily focused on analytics in the Health space. I'm incredibly proud of my time at Hult, the friends I made and the global connections I'll have for the rest of my life. During the MBA, one of our professors liked to remind us that the goal was for us to be "job ready day one." I can say with confidence that I was prepared for my new job in my new career because of what I learned at Hult. While the technical skills have been helpful, the most important have been the leadership, presentation, and relationship skills that Hult emphasizes at every step in the process.

Learn to thrive in times of constant change with a pioneering MBA or business masters from Hult International Business School.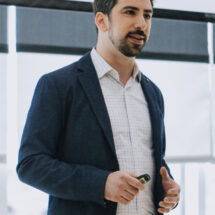 Jeff Kruman
Jeff was part of the full time Hult MBA Class of 2019. Jeff is from New York and has a background in hospitality management. He did his core studies in Boston before rotating to London for the summer electives where he concentrated on Business Analytics and Finance. During Hult, Jeff was a member of the winning team for the Hult Business Challenge for Entrepreneurship. He has successfully transitioned careers to management consulting where he now works for Booz Allen Hamilton in the Washington DC area where he supports clients in the healthcare industry.
Related posts