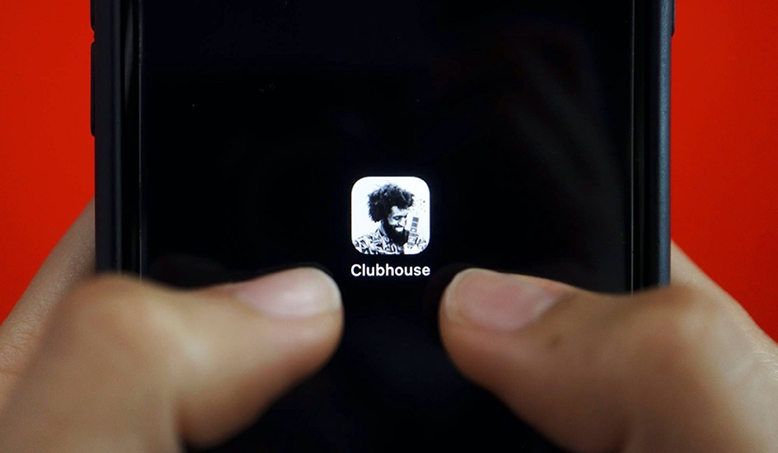 What is it, why should you care, and how to get started?

What is Clubhouse?
The new kid on the social media block is Clubhouse: an interactive social networking app which allows you to listen in on conversations. Clubhouse's drop-in audio concept also makes it possible to participate in random discussions, which adds a layer of interactivity with diverse others. Though simple in design, Clubhouse definitely meets an unmet need in the already overcrowded social networking space.
It's hard to compare Clubhouse to other social media applications or platforms. The reason for this is that the "Clubhouse experience" feels like different things at the same time: a radio station, a Zoom call, a podcast, an Instagram live session without video, a classroom, or a real-time on-the-ground news report. And it is maybe for this reason why people love it so much. It is instantaneous, accessible, and live. Clubhouse is a great way to connect with like-minded people, to learn about new topics, to leverage diverse thinking, and to speak to people you might not converse with in the traditional social media space (or in real life).
What makes Clubhouse so unique?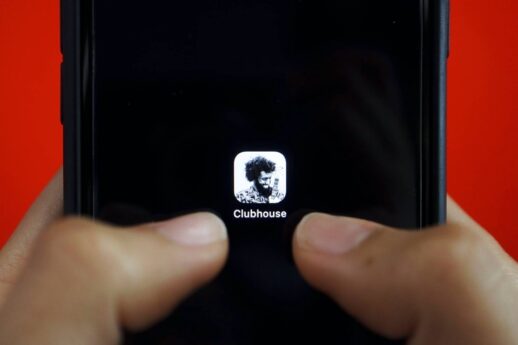 First, Clubhouse provides its users a social currency like no other social networking app. Clubhouse connects (random) people through meaningful spoken conversations which has a positive effect on one's sense of belonging and self-worth. Social properties which have been in rapid decline since the start of the pandemic. Moreover, chat rooms can also be used as guided meditation and wellness rooms—a great way to work on your mental health and find peace of mind during these stressful times.
Second, with Clubhouse you can engage with influencers, celebraties, and public figures on a regular basis. Clubhouse facilitates impactful connections with people you would not normally interact with. And as for now, this sense of exclusivity is a unique aspect of the app.
Third, Clubhouse provides some rich context in a very low context enviroment. One of the major issues most of us have experienced while working from home has been the lack of diverse and rich conversations. Especially, diversity of thought is a component many of us have missed even in our regular discussions online with friends and colleagues. The serendipity of meeting random people (online) disappeared when working from home became the new normal and people were stuck at home due to the lockdowns.
Finally, Clubhouse also makes learning fun, either by joining chat rooms that serve you tips and tricks or by co-creating a solution with diverse others to a problem. You will be surprised how much you can learn from a chat session and how much people are willing to contribute. Chat sessions can go on for more than 24 hours and the wealth of information shared during these sessions would keep anyone up at night (seeing that sessions can't be recorded). Learning can also happen through dedicated learning rooms, such as language learning rooms or coding rooms. In the latter, people discuss all things related to coding (e.g. solutions to coding problems, best practices). Whatever learning topic you can think of, there is probably a room for it on Clubhouse!
The Psychology of Clubhouse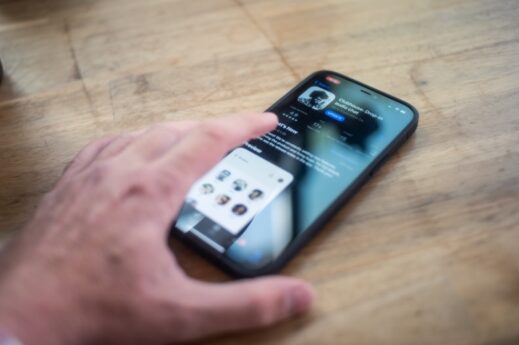 As a behavioral scientist, I had to provide a behavioral analysis of the app in this book. There is much to be said about the psychology of Clubhouse in terms of app design and impact. Clubhouse cleverly uses various behavioral principles like the Scarcity Effect, Unexpected Rewards, and Social Identity in its design and launch strategy to attract and engage consumers.
Clubhouse makes ample use of the scarcity principle in its design. Let's start with the obvious. The app's invite-only feature is a great example of how Clubhouse applies the scarcity effect. The invite-only feature creates a perception of exclusiveness which drives user interest and engagement. Let's face it, everyone wants to be on the guest list! Facebook took a similar approach when it first launched in 2004. You could only join Facebook if you were a college student at Harvard or another Ivy League School (registering for Facebook was only possible using an .edu student email address). If you were not a student, you could not join Facebook. Similarly, on Clubhouse you can only join the app if someone invites you. "Closing the front door" to generate user interest has really paid off for Clubhouse in terms of its growth strategy. Clubhouse's invite-only strategy has even created a black market online where people are selling Clubhouse invitations for as much as $1000 per invite. This just shows how powerful the scarcity effect is if used tactfully and how crazy people can get if you make it hard for them to join.
A great example of unexpected rewards is the notifications that you receive on your phone from Clubhouse. Not all conversations are announced in advance, so when you receive an unexpected notification informing you that one of your close contacts is speaking, you are more likely to open the app. In the app, Clubhouse also shows you who has recently followed you. And because you never know who will follow you next, you are more likely to check out the notification section in the app (the bell) when it lights up.
The Clubhouse chat rooms, and the way the rooms are moderated, can be a powerful way to create inclusion and a sense of belonging. Connecting like-minded people in a digital space and providing an environment where people feel safe to speak up and share their identity and experiences in a non-judgemental manner is a great way to create psychological connection. This form of attachment becomes an intrinsic bonding mechanism which keeps people coming back and staying engaged.
Special Offer for Hult Blog Readers
Eager to learn more about Clubhouse? Get a copy of my new "Everything you need to know about Clubhouse" book HERE and please leave a review!
About the book
This book provides you a 360-degree perspective to the new social networking platform called Clubhouse. The aim of this book is to help you learn more about what Clubhouse is, how it works, and how to use it. In this book, I provide a comprehensive review of the Clubhouse platform with a step-by-step description on how to join and use the app. You will also find "how-to" strategies and effective hacks to get started on Clubhouse, create engaging conversations, and build a solid following.
In addition, this book also provides a behavioral analysis of the app which explores the psychology of Clubhouse. How does Clubhouse, through intentional usage of behavioral insights, create so much user interest for their app and which behavioral design strategies does Clubhouse use to keep people engaged on the app? An exciting analysis which helps explain the reasons behind Clubhouse's current success. All in all, a comprehensive and easy to understand review of Clubhouse to turn any person into a Clubhouse expert in a matter of hours!
Finally, this book also provides a competitor analysis of Clubhouse versus other popular social networking platforms. Through this analysis you will better understand the app's positioning in the social media landscape and what makes Clubhouse so unique. Helpful if you are interested in using Clubhouse for business or marketing purposes. And at the end of the book, you will also get a glimpse of where Clubhouse might be heading to in the future.

Ali Fenwick
Ali Fenwick is Professor of Organizational Behavior and Innovation. At HULT, he teaches Leading for Innovation, Organizational Behavior, Behavioral Economics, Management Psychology and Leadership Development. Ali's research focuses on the behavioral foundations of organizations and management and explores how psychological interventions can be applied within the (digital) workplace to increase employee well-being and organizational performance. Ali is also the Founder and CEO of LEAD TCM&L™, a global behavioral science advisory firm developing nudges and psychological interventions for Business, Education, Government, and NGOs. Ali is a Harvard Business Review Contributor, TEDx and Keynote Speaker, Conference Chair, Author, and Strategic Advisor.
Related posts