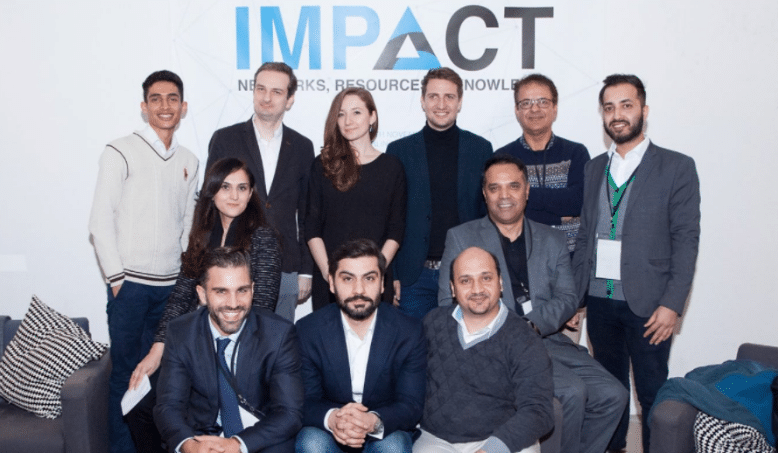 In light of far-reaching global issues like climate change, political unrest, and economic uncertainty, business leaders have begun looking closer at the societal impact their organizations can have. Prominent multinational corporations from Adidas to Unilever are seeking to build sustainable business models, which balance profit margins with a vision of a better future for all.
But it's not just large, established businesses that have the power to create positive systemic change. A growing number of today's startups are borne out of an entrepreneurial ambition to tackle major social issues. Through meaningful collaboration—sharing knowledge, resources, and networks—these social startups have the potential to inspire and drive global change. Providing a platform to facilitate this collaboration is the idea behind impACT.
Launched in 2017, impACT organizes conferences and pop-up events to support grassroots movements and encourage social entrepreneurship. Bringing together forward-thinking business people from different sectors and corners of the globe, these events are designed to promote cross-border ventures that have a real and lasting impact, leading to systemic change on a global policy level and positively altering the narrative of fragile states.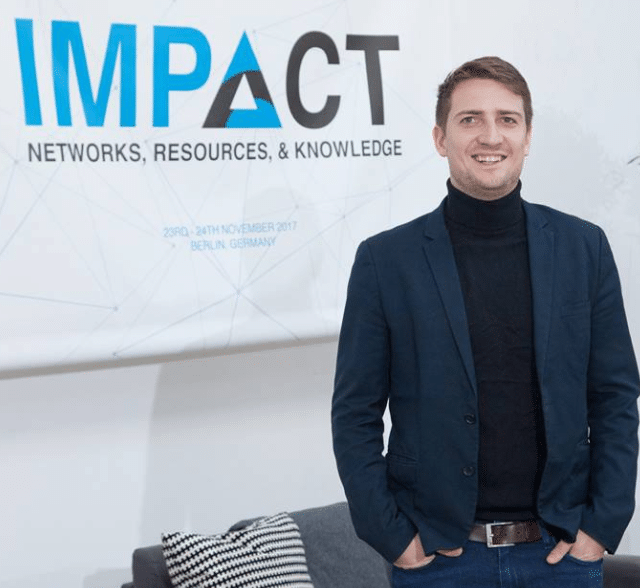 Hult Executive MBA candidate Tobias Straube is among the globally minded entrepreneurs helping to spread the impACT initiative in Asia, the Middle East, Europe, and beyond.
Tobias is an entrepreneur and advisor in the field of international cooperation for sustainable development. Originally from Germany, he's studied and worked in Latin America, Asia, Europe, and Africa. Among other initiatives, he has also been involved with large-scale projects between the German government and the African Union.
"We don't want to be just another conference," Tobias explains. "We connect different startup ecosystems to promote social entrepreneurship, identify new ideas, and facilitate the implementation of these ideas. We want to actually create impact—not just talk about it."
"We want to actually create impact—not just talk about it."

Tobias Straube, Hult EMBA candidate
The background of impACT: inspiring a new narrative
In the spring of 2017, a terrorist bomb in the diplomatic district of Kabul, Afghanistan killed more than 150 people, left hundreds more seriously injured, and caused devastating damage to the German embassy. In the aftermath, Nicole Bogott, co-founder of women's leadership and peer coaching program Philia; Ahmad Fahim Didar, founder of AGHAEZ and organiser of the Google Startup Grind Series in Afghanistan; and Matiullah Rahmaty, co-founder of BookClub Afghanistan, came together to discuss the need to create a new narrative in Afghanistan in response to such atrocities.
Social entrepreneurs themselves, they saw the potential within the growing Afghan startup scene to reshape the economy—creating jobs, attracting overseas investment, and fostering a far more positive vision of the country.
This sparked the idea for the initial impACT conference, which was quickly organized for August that same year. impACT Kabul was an enormous success. Through a number of different workshops, networking sessions, and inspiring speakers, the event focused on what it takes to grow a business and succeed as an entrepreneur.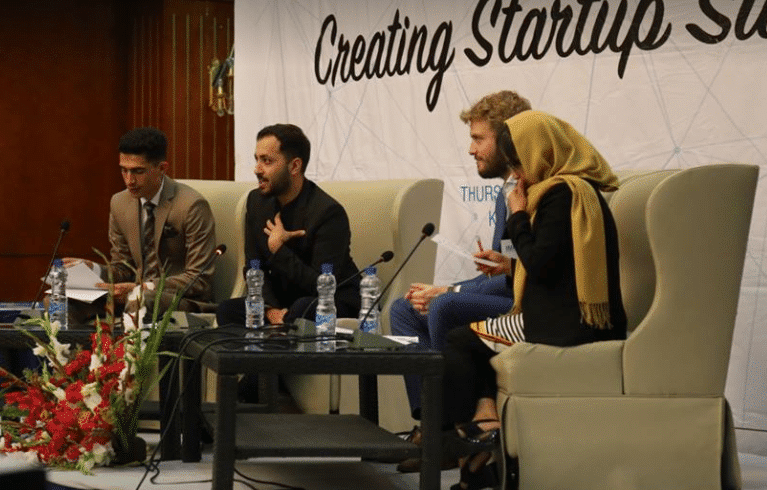 Attended by over 250 participants, impACT Kabul gave successful and aspiring entrepreneurs, including a large number of returning migrants to Afghanistan, the platform to tell their story, build new networks, share resources, and gain knowledge.
According to the impACT team and research driven by Dr. Branko Woischwill and Nicole Bogott, building and maintaining the power triangle—networks, resources, and knowledge—is the key to concrete, influential, and powerful action.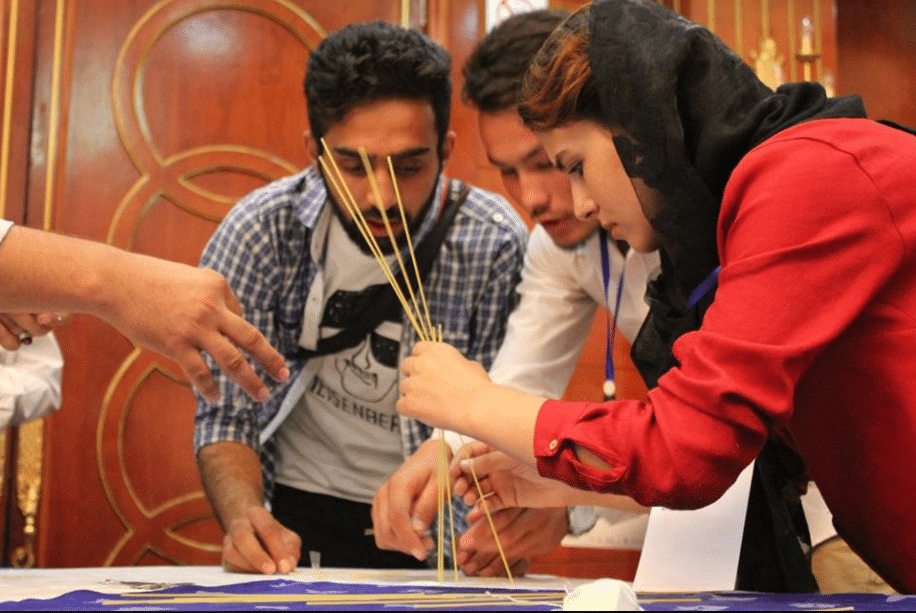 "Thank you for this meaningful event. It was a wonderful day spent listening to great speakers. A great way to awaken our mind from our ordinary life and see if we are making real meaning with it."

Nasima, impACT Kabul attendee
Building momentum with impACT
Following the success of impACT Kabul, a three-day conference in Berlin was organized for November 2017. With help from Tobias and his network, impACT Berlin brought together Afghan startups with the dynamic German social entrepreneurship scene, as well as Afghan migrants living in Germany, facilitating an inspiring exchange of ideas and resources.
Berlin's own fragile past and current prosperity made it an ideal host city for impACT. Over the course of three days, attendees listened to practical and motivational Power Talks from Afghan and German businesspeople, and then participated in Hack Sessions to solve problems or pitch ideas. Bootcamps set the stage for a lively exchange between established actors in the development scene, entrepreneurs, and grassroots initiatives, all sharing insight about what it takes to launch a new project.
This latter part of impACT Berlin was known as the "Unconference." Its specific aim was to develop ideas and projects that could be implemented immediately and involve ongoing, meaningful collaboration between Afghan and German stakeholders after the event. Out of the intensive Berlin Unconference, seven new projects and business ideas are now taking shape.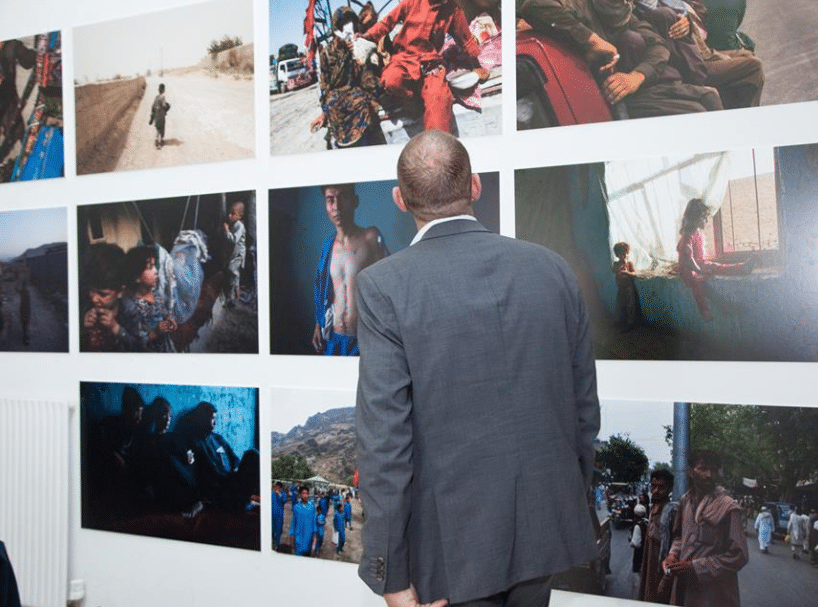 Paving the way for suitable, concrete, and sustainable action is ultimately the goal of the impACT initiative. And its emphasis on collaborative innovation is a distinguishing factor that sets it apart.
"ImpACT is a great platform that builds a strong bridge and network between Afghan startups and professional entrepreneurs."

Samira, impACT Berlin attendee
Creating startup success, globally
The momentum behind impACT has grown exponentially since the Berlin conference. Most recently, the impACT team organized a pop-up event in Beirut, testing a successful three-hour conference format that will allow the initiative to go global, faster.
impACT Beirut brought together 150 participants with expert speakers and exhibitors representing Lebanon's vibrant social startup scene. Through condensed Power Talks and Panel Discussions, the event examined the opportunities and challenges of social entrepreneurship in a post-conflict setting. Dima Jamali from UN Global Compact and Karim Samra, COO of the Hult Prize Foundation, were among the expert speakers sharing their insight and inspiring the next wave socially motivated entrepreneurs in Lebanon.
A'laa Chbaro, founder of WonderEd, a Beirut-based startup that teaches young children invaluable life skills from nutrition to coding, is part of the impACT team and was co-leader of the Beirut event. "We were able to make impACT Beirut happen within four weeks," she explains, highlighting how quickly the team moves. "It was a huge event, we had an incredible line-up of speakers including top-notch executive—lots of people flew in to be a part of it."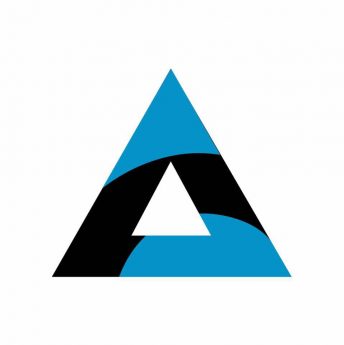 In less than 12 months, imPACT has become a movement, offering an invaluable platform for the collaborative innovation that creates social impact. Looking to the future, the team is already planning a series of conference events throughout 2018, taking the initiative to cities including Hamburg, Baghdad, Amman, Delhi, Cairo, and Geneva.
Interesting in finding out more or getting involved?  Visit impactheworld.com to read about upcoming events and find out how to attend or become a collaborator.
---
Be the change you want to see in the world.
To learn about how Hult empowers students to channel business for social good, download a brochure. 
Hult offers a range of highly skills-focused and employability-driven business school programs including a range of MBA options and a comprehensive one year Masters in International Business. To find out more, take a look at our blog Advice from a serial entrepreneur: Meet Hult masters alum Luca Rubino. Download a brochure or get in touch today to find out how Hult can help you to learn about the business world, the future, and yourself.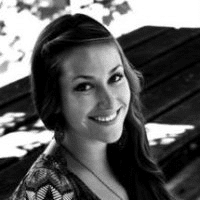 Katie Reynolds
Written by Hult contributing blogger Katie Reynolds who is a freelance writer based in London. Originally from Michigan in the U.S., she relocated to the U.K. in 2010 to pursue a master's degree at Hertford College, Oxford. Today, she writes on topics including business, higher education, healthcare, and culture.
Related posts