We caught up Diva Turial and her team members to learn more about their fintech startup—BlockPaisa. Here's what Diva shared with us: for starting a business, the one thing that is of greatest importance is having a great team with diverse skills. Hult provided us with a platform to form that team of amazing people who are both passionate and competent at what they are doing. So, thank you Hult for this amazing opportunity and a great experience while completing our programs.
How did you create the idea of BlockPaisa? 
The idea of BlockPaisa started some two years back, initially, I wanted to support homeless youth through employment opportunities and entrepreneurship, and was thinking of a crowd-funding platform for small businesses run by youth. When I joined the MBA program at Hult, knowing more about the financial industry, lending, and the importance of small businesses to a country's economy, I realized that I needed to pivot my idea into something different. That is how we embarked on a journey to empower small businesses through capital and digital banking services, hence to put a short intro here for BlockPaisa, it is a fintech startup aiming to support small and medium businesses via financing and digital banking services.
Tell us about your background story. How and why did you choose to build a fintech startup with Hult alumni? 
In the second semester of my MBA at Hult, Julio Zavala who is now our co-founder and CTO used to sit just a seat behind me. I talked to him, knowing that he has a degree in computer engineering and is a programmer, I got very excited knowing that I will need someone like him who can help me with my startup idea. I invited him to participate with me in the MIT Fintech Challenge … making a long story short, we won that challenge with the first place prize!
After that Julio and I used to work on our idea after the classes or during lunch breaks. Later on, we invited Alexey Smivin to be our co-founder and CFO. At that time, I didn't know he had a PhD in Financial Mathematics and Certificate in Quantitative Finance and a lot more experience in investment, but it was a lucky coincidence for us!
Similarly, Shabnam Patel who is a very kind person said she will take care of our accounting. She has more than 25 years of work experience in accounting. Later I met Paulina, who is an amazing person. She is now guiding and helping us in fundraising, as she is herself an investor and has extensive experience in VC and Angel Investment.
Recently, Andrea and Lazaro joined our marketing team who are now completing their CPT (curricular training practice) with us. They are very wonderful people. Andrea has completed her MIB (Masters, International Business) and is now doing her MDI (Masters, Disruptive Innovation). Lazaro completed his MBA last year and is now wrapping up his MIM (Masters, International Marketing).
Look around in class, and you'll find at least 10 future employees for your business. Network as much as you can!
 How did you get a 30k grant?!
While juggling with my summer courses last year, an invitation was sent out from the University of Toronto (that is where I did my undergrad) to apply to the Lo Family Social Venture Fund managed by the University of Toronto. We applied for it and when the results were out we were surprised to know that we have got a $30K grant to complete our proof of concept. This was of great help in developing our mobile app MVP (minimum viable product), and they also gave us $5K in legal support, helping us to make our startup a legal entity.
How do you manage the team dynamic and responsibilities?
We are passionate about what we do, seeking what is best to thrive during the process. We try to help each other, while we have specific tasks and roles assigned to delegate activities, be accountable, and able to get things done. One thing we don't like is a hierarchy in our team, there are no managers/ supervisors. We update each other because everyone is into the vision and mission of the business and we do our best to bring that to life!
What do you do when you have a difference of opinion with your team members?
We share ideas, listen, try to understand and empathize with each other. This way we can then agree on what would be best based on everyone's point of view and research to support it. Diversity is a strength that brings different perspectives.
Diversity is a strength that brings different perspectives.
How has being part of the Hult network helped you build your startup?
The majority of the team is Hult alumni, so being part of the Hult network was the key when building our startup. We are grateful for Hult helping us cross paths and become the team that we are today! Hult provided us with a network that is very diverse when it comes to expertise and work experience. I am very grateful to Hult who provided us with a network that is very diverse in terms of expertise, work experience, and culture. 
I am very grateful to Hult who provided us with a network that is very diverse in terms of expertise, work experience, and culture. 
Any advice for students wanting to create their own business while being at Hult?
Always be curious, seek opportunities outside campus, be open and enjoy everything that comes along your way. If you have an idea that you want to bring to life, never give up, everything will align in your favor to succeed!
I have a mantra, that with love, humility, and compassion one can build anything! This is evident in our team culture. We all come together on a common purpose, serving our community both with our hearts and hands. Yet, what we get or don't get is not that important, what's important is staying together and working with determination. It will bring us closer to our goal of doing our best to serve those around us!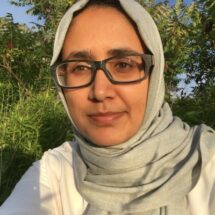 Diva Turial
Diva completed the MBA program at Hult International Business Diva in August 2020. Now she's the founder and CEO of Lead with Dignity—a social impact startup. She has more than six years of work experience in research and analysis, business development, outreach and communication, project management, grant writing, nonprofit management, strategic partnership, and starting new ventures. Over the past two years, Diva has gained knowledge/training and experience in fintech, Blockchain, AI, coding, and consulting.
Related posts