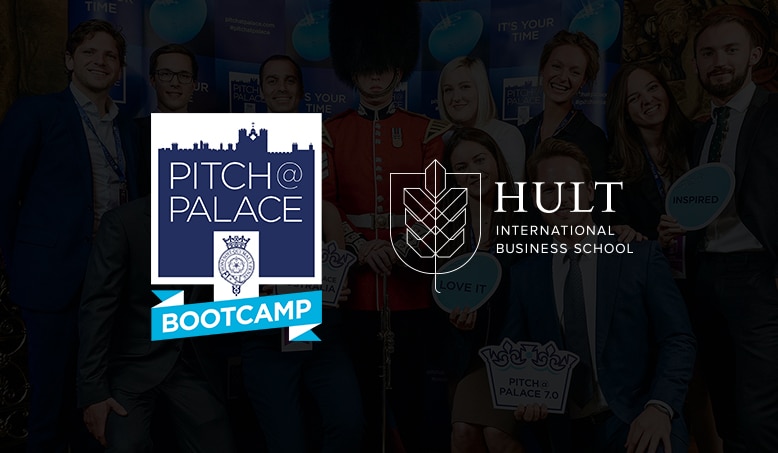 Hult International Business School is delighted to host PITCH@PALACE 8.0 Boot Camp and His Royal Highness The Duke of York, KG on Tuesday 10th October, 2017 at Hult's historic Ashridge campus in Hertfordshire, U.K.
This year, 42 entrepreneurs have been selected to attend the Boot Camp. The Duke of York founded Pitch@Palace in 2014 to support entrepreneurs with the amplification and acceleration of their business ideas by connecting them with potential supporters including CEOs, angels, mentors, and key business partners.
Hult's President, Dr. Stephen Hodges said:
"We are delighted to be involved again this year with Pitch@Palace. Entrepreneurialism is central to who we are at Hult, and we are happy to be able to support budding entrepreneurs both by hosting this event and through the mentorship offered to participants by our own talented MBA students."
What happens at Pitch@Palace 8.0?
12 entrepreneurs will be selected to deliver a three-minute pitch to an audience of CEOs, angels, mentors, and key business partners in the State Apartments at St James's Palace.
This year's theme
Pitch@Palace 8.0 will focus on the future of mobility, autonomous systems and materials, and will explore technology that impacts the future evolution of mobility, artificial intelligence, autonomous systems, and the critical materials that are essential for the functioning of high-tech products.
People's Choice Vote
All 42 entrepreneurs will compete in the Pitch@Palace People's Vote, which will launch on Monday 16th October.  This is a vote based on each entrepreneur's one-minute pitch video—listen to the individual pitches at www.pitch@palace.com.
The Duke of York said:
"I am immensely proud of the achievements of the entrepreneurs in the Pitch@Palace program. They have shone a light on the diversity and imagination across the country, clearly demonstrating that pursuing an idea or dream can be realized with knowledge and determination.
Hult offers a range of highly skills-focused and employability-driven business school programs including a range of MBA options and a comprehensive one year Masters in International Business. To find out more, take a look at our blog How to land a place on a Leadership Development Program. Download a brochure or get in touch today to find out how Hult can help you to learn about the business world, the future, and yourself.
Related posts