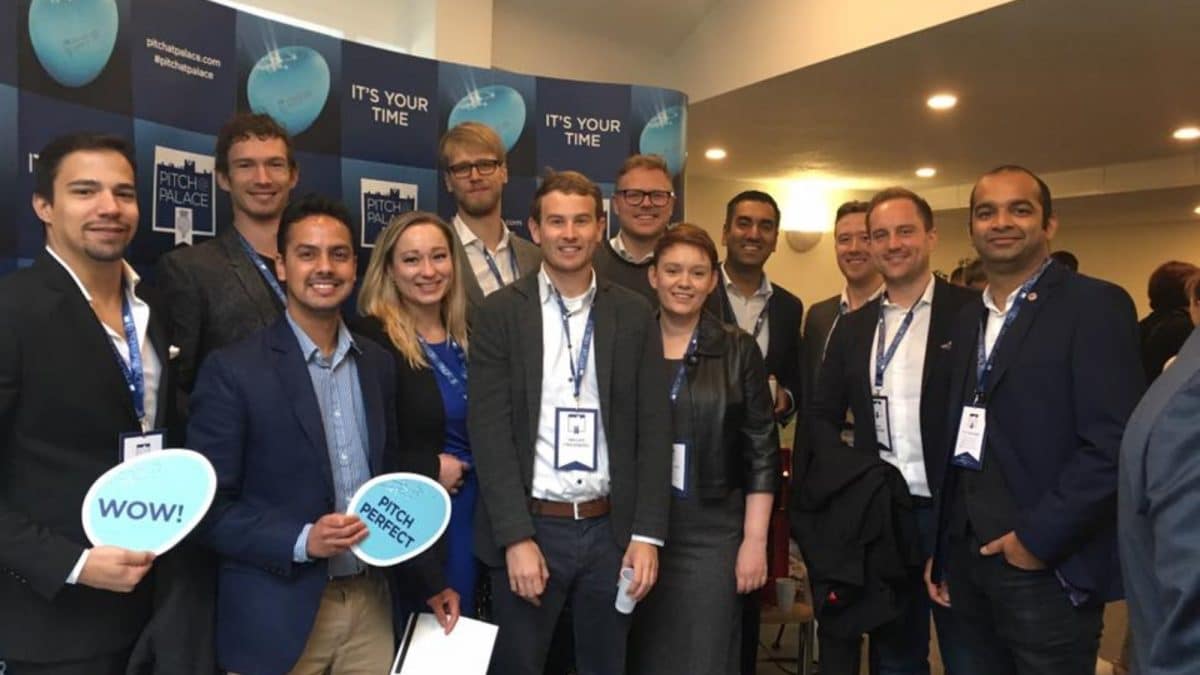 Written by Vaibhav Rustagi, Head of Global Alumni and EU Employer Relations at Hult. Originally posted here.
Pitch at Palace 8.0 Bootcamp 2017 was held at Hult's Executive Education campus, Ashridge House. 43 entrepreneurs pitched their ideas to #hrhthedukeofyork to "ask" for assistance in terms of capital, connections and also to help with building relationships in the busy and thriving entrepreneurial space that the UK has to offer. Alumni Relations at Hult International Business school invited 25 alumni from the strategy and innovation spheres to learn about the new ideas and hear the 3-minute pitches.
The CEO spoke about his experience founding the Hult Prize, and how an idea needs impact. He presented the timeline and the achievements that he as an entrepreneur, and the Hult Prize Foundation as a revolutionary idea, have made till date. Stephen Hodges, President of Hult, and Mukul Kumar, Chief Innovation Officer, spoke about the direction the school is headed in and the need for innovation within the international business school arena.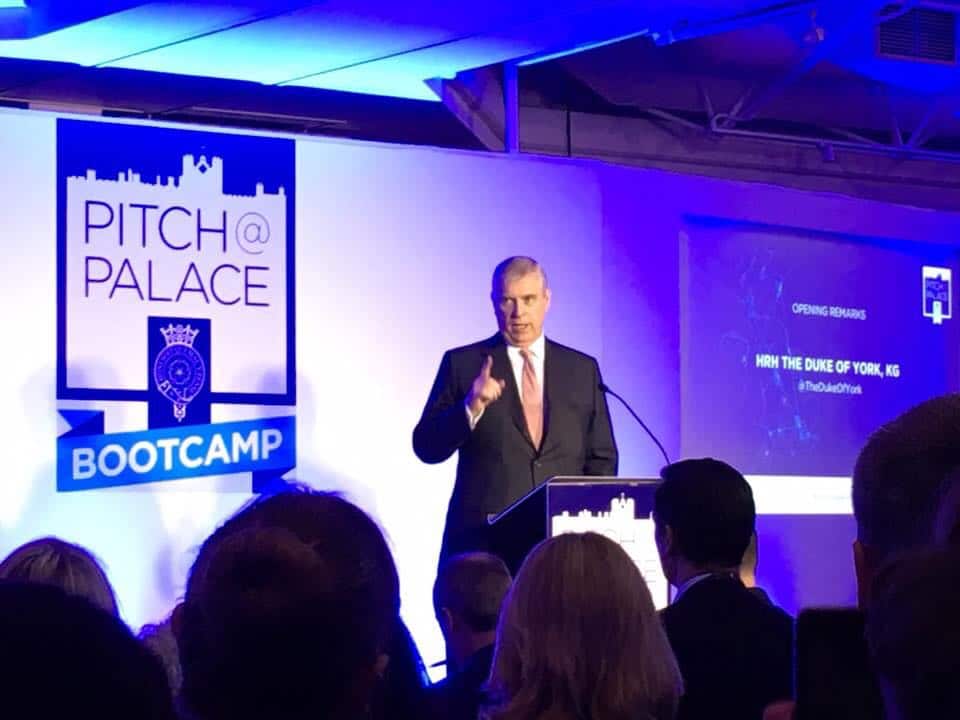 His Royal Highness The Duke of York kicking-off the event.
A valuable event for Hult's entrepreneurs
"I'm very happy to have attended the event. Being able to chat with C-level staff at Facebook, professors and successful entrepreneurs was a great experience. I came away with valuable contacts and knowledge." Jacob Notlöv, CEO, and Founder of No Paper Menu, MBA Class of 2016
"It was a good opportunity to meet other start-ups going through the process and network with a mix of; Hult Alumni I hadn't met, Alumni friends, as well as established business owners. One of the most critical components of any event is the follow-up. This can take many forms from connecting and opening up extended dialogue to extending your learning, to facilitating introductions. That follow up had already begun. Thanks to Hult for the invitation and providing a platform for serendipity." Alan Newton, Co-founder of Eventopedia, Global Executive MBA Class of 2014
"It was a genuine pleasure to listen to and engage with the entrepreneurs–they all showed a high level of ambition for their businesses and their potential social impact through innovation. The wealth of the network of the unique and encouraging crowd at Pitch@Palace enables the entrepreneurs to ask for very specific connections and references as part of their pitch rather than simply competing for investment. This outstanding aspect potentially makes every participant a winner through serendipity and empowers each start-up to elevate their business via priceless contacts requested and made at the event" Jimmy Bach, Co-founder of Littleconcert.com and ENA artisan drinks, MBA Class of 2015 
"It was a great event, and I'd like to thank you again for the invite, and the good company. I'd be very happy and honored to help out coaching some of the Undergraduate student teams. As for Pitch@Palace, I am seriously considering volunteering as an elevator for next year, as suggested by one of the organizers." Edita Kaminskaite, fashion entrepreneur and co-founder of Arthur Shirtley, MBA Class of 2017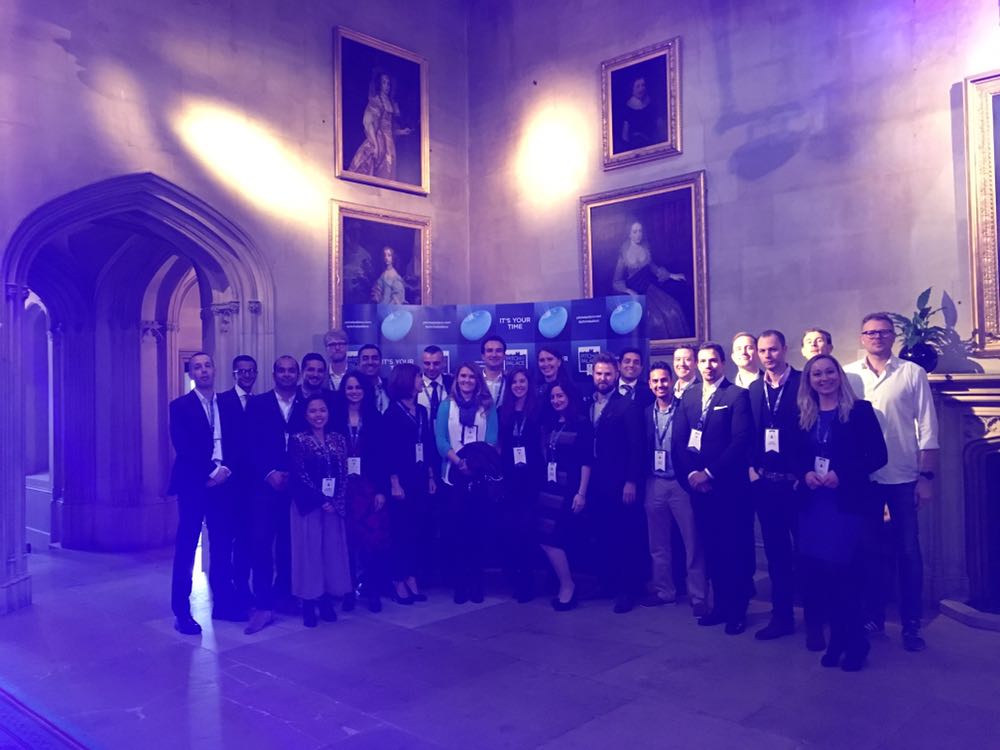 Contact alumnirelations@hult.edu to find out more about our Alumni events and networking opportunities #hultalumni #hultinternationalbusinessschool #hulthireshult. 
If you are a budding entrepreneur and want to find out more about Hult's business programs please download a brochure here. 
Step up your game with executive education at Ashridge agile business school. To find out more, take a look at our blog Hult ranked #12 and Tier One by CEO Magazine in 2019 Rankings, or firm up your exec career footing with a Masters in International Business from Hult. Download a brochure or get in touch today to find out how Hult can help you learn everything about the business world, the future, and yourself.
Related posts